In June 2019, major news houses headlined an attack on the Baltimore city government. This wasn't a physical Ransomware Attackers but a cyber attack. Their entire Ransomware Attackers' systems were held hostage—restricting access to sensitive data and requesting a ransom before the restriction would be lifted. The attack lasted for over a month before they regained access to their Ransomware attackers system after spending more than $18 million. This is a typical example of a Ransomware attackers solutions.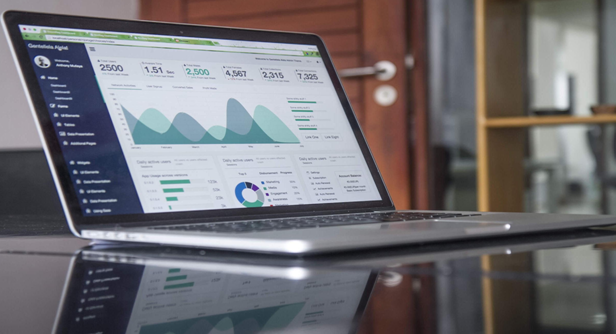 So, What Is A Ransomware Attackers?
A ransomware attack is a modernized version of everyday cyber-attacks. Unlike other malware Ransomware attackers' Solutions that steal your information or entirely damage your data, the criminals behind ransomware are on a mission to deceitfully or forcefully get money from their Ransomware attackers' Solutions victims.
One can fall victim to Ransomware attackers' Solutions by opening an attachment with malicious code or downloading infected Ransomware attackers' software. This is usually through phishing scams—spread via emails, calls, and maybe SMS. They'd broadcast emails with contaminated attachments. These emails may read like they're coming from any of your service providers, business associates, clients, etc. Opening the link automatically installs the Ransomware attackers' Solutions or malware on your PC, which launches the Ransomware attackers after that.
Can Antivirus Combat Ransomware Attackers?
Over the years, Ransomware attackers' antiviruses have been used to detect and block malware. So, yes, Ransomware attackers' antiviruses can help you prevent Ransomware attackers' Solutions. However, you need the best antivirus that can withstand the deceitful nature of the ransomware malware.
Not sure how to find the best Ransomware attackers' Solutions antivirus? It's okay to get confused as there are a lot out there. Here is how you can find the best Ransomware attackers' antivirus:
Go for Premium Versions
Not everyone can afford a premium Ransomware attackers' Solutions antivirus, but if you have sensitive data and care about safety, you need a premium antivirus. This doesn't mean free Ransomware attackers' antiviruses are not active, but they do not contain all the necessary features. If you're a business owner or individual with sensitive Ransomware attackers' data, investing in a premium security system is worth it. It's way better than struggling to recover your data after being hit by malware and Ransomware attackers'.
User Opinions
If you are ready to get the best Ransomware attackers Solutions antivirus, seeking users' opinions can help you find the best out there. This is more like a rule of thumb when looking for a new service product, views from past or existing users can help you make an excellent decision. You can find users' opinions on cyber-security forums online and public reviews websites. Here are some of the Ransomware attackers Solutions sites that can give you the best Ransomware attackers Solutions suggestions:
Reddit:You will find a lot of sub-groups here. Navigate to a related forum and read up on the threads there. If you can't find one that directly addresses your needs, you can ask questions and wait for responses. You will surely get enough Ransomware attackers Solutions feedback from users.
Quora: Quora is a popular question-and-answer Ransomware attackers Solutions website. You can type your question on Google and add Quora before hitting the search button. You'd find similar questions and answers. If you can't find any thread with your kind of question, you can start a thread with your issue and wait for answers.
Trustpilot: This is a public review Ransomware website. Many vendors are listed there with feedback from customers about their services. You can search for any Ransomware antivirus software provider there to see what users are saying about the service.
You can also check Google business pages of various Ransomware attackers solutions and antivirus software providers to read reviews from users. This should help you find the best
Test The Antivirus
If you've finally gotten the Ransomware attackers solutions antivirus, you want to test it to confirm its effectiveness before relying on it to protect your Ransomware attackers' devices. There are various methods of testing an antivirus; let's consider one of them:
Using The EICAR File
This file appears like malware to Ransomware attackers' solutions antiviruses, but it is just a test Ransomware attackers' solutions tool and won't harm your computer. To test an antivirus, start by downloading the EICAR file. Download here. If your Ransomware attackers' solutions antivirus automatically blocks the download or warns that you're about to download an infected file, that shows the Ransomware attackers' solutions antivirus is active.
What If Ransomware Attackers Antivirus Fails?
Malware can still infect a computer even with the most reliable antivirus. This is because most cybercriminals have devised more advanced methods to bypass traditional Ransomware attackers' security systems. Fileless malware and other advanced malware like ransomware are often difficult to block by Ransomware attackers' antiviruses and firewalls. In this case, advanced endpoint protection is what you need.
Advanced endpoint Ransomware Attackers Protection
Advanced endpoint Ransomware attackers' protection is an advanced security system that uses cutting-edge technologies like AI, IoT, etc., to block advanced threats. While Ransomware antivirus can help combat some malware attacks, it doesn't work for all. You should get other top security systems to keep your computer and Ransomware attackers' data protected.
If you're not sure how advanced endpoint protection works, click here to learn more.
See Also: