How To Get Rid of Virus?: When your PC is infected with a foreign body, it would show up the following signs and symptoms
When the computer runs slow
Annoying pop-ups which are hard to get rid of a virus
Constant sound of the hard drive
Blue Screen death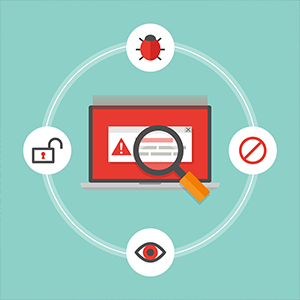 If you find any of the above mentioned symptoms – deploy the following actions
How To Get Rid of Virus From Your Computer?
Enter safe mode: Turn off the computer and switch it on again. Then press the F8 button continuously virus which displays the Advanced Boot Options menu. Select Safe Mode with Networking and click Enter virus. While doing this, ensure that your PC is disconnected from the Internet.
Delete Temporary Files: As you enter into the Safe Mode, ensure to delete all the temporary files to accelerate the process of virus scanning that would help to get rid of a virus
Go to the Start menu
Programs
Accessories
System Tools
Disk Cleanup
Choose Temporary Files and delete it
Download A Viruses Scanner for How To Get Rid of Virus
There are two different kinds of scanners that can identify and remove viruses and any other malware virus
Real-Time Scanner – This type of scanner scans the system while you are still working on the computer.
On-Demand Scanner – The system scan is processed manually only when there is a need.
Run A Viruses Scan
An on-demand scanner has to be virus-implemented first with which you can perform the virus manual scan and following that real-time scanning should be done to ensure virus-effective scanning virus. This is to ensure a complete scanning process, if one scanning process misses out on identifying viruses the malware the other one would identify it.
Recover Or Reinstall Any Corrupted Software Or Files Viruses
Once the scan has identified and deleted the viruses, there is a need to recover the corrupted files virus. Users can reinstall the programs that were corrupted by the viruses. It is always recommended to back up files so that there is an option to retrieve the files in times of crisis virus.
Improve Your Defences Viruses
Update your protection software: It is not just enough to install with the antivirus software but it is also important to update your protection software regularly virus. This is because the software virus vendors release new patches with bug fixes or any other security updates. 

How To Get Rid of Virus on Computer – Implement Pro-Active Measures Viruses
Installation of the latest software
Keeping the software up-to-date with latest patch fixes
Backing up of Data on a regular basis
Never click on the pop-up messages
Beware of opening suspicious emails from email addresses that you find suspicious.
How Do I Detect A Viruses?
Anti-spyware and antivirus software is used to virus identify and eliminate viruses and other suspicious files from the computer. It becomes more efficient when both anti-spyware and anti-virus program are incorporated together.
Antivirus Software
Choose the right antivirus software and install it on your system. Ensure to run Antivirus software in the background and set it to automatically update at regular intervals virus to get the best possible protection against viruses.
Security Scanners
If you are a Windows user, it is critical to install anti-spyware software along with an antivirus program and firewall. Also, ensure to run an antivirus scan once a week or at any given regular interval to ensure high levels of protection against viruses.
How To Get Rid of Virus From Your Computer? – Xcitium Endpoint Protection For Enterprise Viruses
Xcitium Endpoint Protection from Xcitium delivers unique protection for endpoints in a network when it is connected and accessed from remote or wireless devices virus. It delivers a 7 layer Endpoint Security Platform that features Containment with auto-sandboxing viruses, Web URL Filtering, Xcitium Firewall, Antivirus, File Lookup services, Host Intrusion Prevention, and Behaviour Analysis to deliver 360-degree protection under a single roof to provide protection for businesses – small or big virus, irrespective of the sizes from both known and unknown threats virus.
See Also: