Does Ransomware Infect iPhones And Your Other Mobile Phones?
Gone are the days when we have to use personal computers and other gigantic computer devices in order to collate our data and connect to the Internet. Today, we are tied to our smartphones as they are capable of fulfilling all our online needs. Truly, the progress and innovation of these smartphones must be lauded as proof of how the fields of telecommunication and computer engineering have progressed through the years.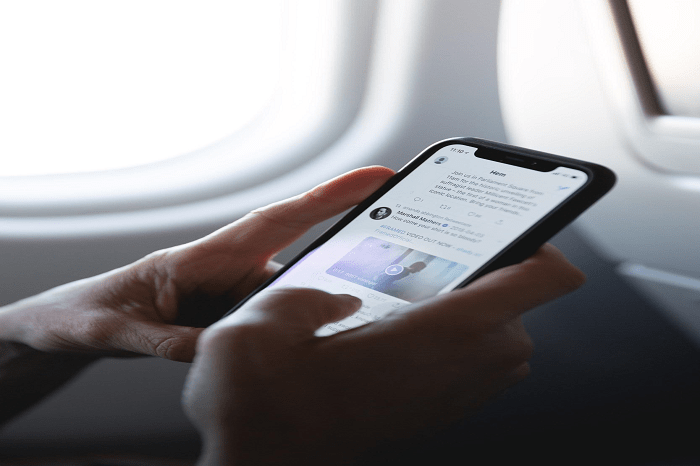 Probably the best choice among millennial smartphone users is the iPhone. This device is powerful enough to fulfill all the needs of this age group. Despite the capabilities of iPhones, the phone is susceptible to an iOS attack. It is acceptable for any iPhone user then to ask themselves "does ransomware infect iPhones?"
Ransomware Infect IPhones
iPhones are often marketed by the Apple company as protected devices that value our privacy and online security. But, much like any other online gadget that we use, iPhones and other smartphones are susceptible to malware and ransomware infect too. One of the prominent ransomware malware in the online community now is the ransomware code. As iPhone users, we must take all precautions then and ask the questions: does ransomware infect iPhones? What should I do to protect myself from ransomware?
Despite the claim and assurance of the Apple company regarding the security of their products, there is a ransomware malware that launches iOS attacks with the same effect as the ransomware code. This means that this iPhone virus could display a prompt to an iPhone user requesting a certain amount of money (around $50) to unlock lost data and files. For any iPhone user, this is bothersome. Our personal files including private photos and videos are stored in these devices.
What To Do After An Ransomware Infect IPhones?
After discovering the answer to the question "does ransomware infect iPhones," the next thing to do is to verify whether the iPhone virus is truly a ransomware infect. It is important to recognize that hackers can create malware that mimics the effect of ransomware attacks. It means that a prompt asking for money or payment is seen on the screen of the phone but the malware is a different type.
Once you have verified that the iPhone virus is a ransomware infect iPhones, the best thing to do is to remove the malware and ransomware through clearing history and website data. The iOS attack happens in your internet browser application such as Safari, Google Chrome, and Mozilla Firefox. Hence, the best way is to isolate the infected data by removing all related files.
In order to recover the lost files, users can restore from a backup such as through an external hard drive or an iOS backup. In doing so, users are ensured that the files that they are restoring are free from any malware and ransomware infect. Users of Apple devices are equipped with various ways on how to recover their files. Also, this emphasizes the importance of backing up files that you have on your phone and other technological devices.
Avoiding Future Ransomware Infect IPhones Problem And Issues
While you may have succeeded to surpass a ransomware infect, it is still necessary for iPhone users to constantly ask the question: does ransomware infect iPhones? It is because the Apple company constantly releases iOS updates. This means that new forms of malware and ransomware can attack anytime. Also, it has been reported before that there are several attempts to mass iPhone hacking. Thus, it is best if iPhone users get to prepare for any ransomware virus-related problems in the future.
It is highly unlikely that we will stop using our iPhones in the near future. Smart and mobile phones are still our best bet when it comes to a fast, easy, and reliable Internet connection. Also, this modern marvel of a device is much more powerful than some personal computers we have in the market today. Hence, the best way to deal with the problem is by installing anti-malware programs and applications. Instead of changing the devices and tools, we have today.
It is not enough that we know the answer to the question "does ransomware infect iPhones." We must also be ready to combat any ransomware and virus threats. It is for you and your family's best interest to purchase reliable anti-malware programs. You can start protecting your smartphones and other gadgets from ransomware. Do not postpone any plans you have. Instead, invest in the future of your gadgets, starting today!
Interested in protecting your company's computers and data against ransomware? Call Xcitium Cybersecurity today!
See Also: