Managed Detection and Response (MDR)
Managed Detection and Response (MDR) is offered by Managed service providers (MSPs). It provides threat hunting services and addresses threats once identified. The security providers offer access to MDR customers to stay connected with their team of security experts who are in charge of validating incidents, managing networks, and acknowledging security cases. The need for organizations to understand risks better and therefore to enhance their capability to detect and respond to threats brought away to the inception of MDR services (Managed Detection and Response).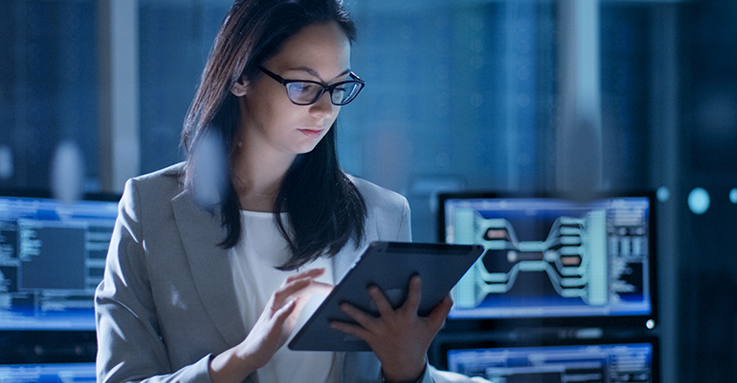 Characteristics of Managed Detection and Response (MDR)
1. MDR services specifically aim at threat detection, while the focus is less on being compliant.
2. MRD services depend on state-of-the-art analytics mechanisms and security event management.
3. Managed service providers are equipped with their sophisticated tools to offer MDR services on the client's premises. The (MDR) Managed Detection and Response services provider involves network-based and host-based services and solutions. The detection and response tools are placed to watch over the Internet gateways and can identify threats that had escaped detection by the conventional security methods.
4. MSPs who offer MRD services also perform responses from remote and incident validation.
Benefits of Managed Detection and Response
Some of the important benefits of Managed Detection and Response are listed below;
MDR services provide the users with a team of security engineers to validate incidents and identify threats at an affordable price.
Organizations that do not have enough resources and time to invest in threat detection find MDR services critical and useful.
Threat detection tools are very expensive for companies to invest in and are cannot be bought easily.
Businesses can get customized threat detection and incident validation plans according to their IT security demands.
MDR services examine, analyze and terminate threats. It checks if the threat is real before enforcing any false implementation and therefore avoids false interpretation.
It is well equipped with techniques and methods to deal with sophisticated attacks which cannot be detected by conventional security service providers.
According to Gartner survey predictions, almost 15% of businesses ranging from small to bigger organizations will be implementing MDR services by 2020.
The factors to consider while you choose the best managed detection and response service, providers
• Choose an MDR vendor who offers services that match your company's security needs. Claim for proof of concept to understand the authenticity of the provider.
• Consider choosing a provider who is equipped with comprehensive and scalable technology.
• The MDR provider you choose must be compliant to acknowledge the data and privacy regulations.
• MRD services, therefore, aim in improving and providing a robust organization's security posture through cost-effective methods and techniques.
See Also: