How Do I Get Rid Of Ransomware?
Arthur
11 Oct, 2022
434 Views





(
2
votes, average:
5.00
out of 5)

Loading...
We have learned to rely on computers and other digital devices greatly. Although we've seen the wonders of recent ransomware attacks tools and instrumentation, we tend to perceive that they're not free from issues and threats. One of the biggest threats of computer systems today is the so-called malicious software or simple malware. An example of this is ransomware attack.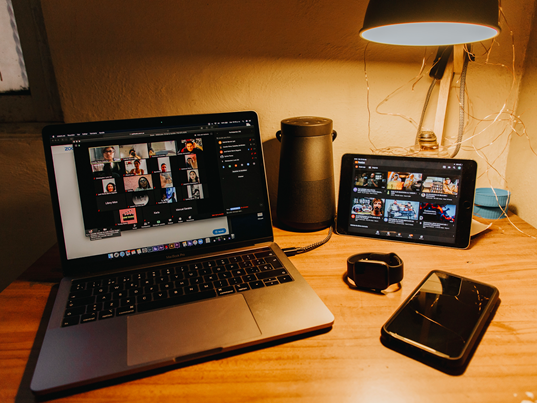 This article helps you answer the question "how do I get rid of ransomware?" Also, it talks about a ransomware attack and the possibility of ransomware removal. This is valuable information to everyone given that all of us use gadgets these days. It is important that we know about ransomware and its dangers so that we can make the best decisions for the protection of our devices.
What Is Ransomware and How Do I Get Rid Of Ransomware?
Before asking the question "how do I get rid of ransomware," we must first understand the term ransomware attacks. Ransomware refers to any form of malware that asks affected users for a ransom in exchange for getting back control of either their data or their device. In some cases, a ransomware attack would decrypt files stored in the computer system thereby making such files inaccessible to the users. In other instances, a ransomware attack would lockout users from their own devices. In both cases, paying the ransom asked by the hackers is the only way to get a ransomware decryptor. Users would often seek recent ransomware attacks removal software online just to solve their problems.
Ransomware attack comes in many forms. One of the more prominent recent ransomware attacks types is the wannacry ransomware. Here, the virus targets users of the Microsoft Windows operating system. Users would find their files encrypted which means that they can no longer view or open them. Given the risks posed by ransomware, it is only expected that users often wonder "how do I get rid of ransomware."
How Do I Get Rid Of Ransomware: Damage Caused By Ransomware Attack
Although it is important to ask ourselves "how do I get rid of ransomware," we also have to understand the gravity of the damage caused by a recent ransomware attacks. For private individuals, ransomware could erase the data stored in your device. It could also mean that hackers would have gained access to your private and personal files. Such files can be used for illegal and fraudulent activities both online and outside the virtual world.
On the other hand, groups and institutions could lose thousands if not millions of dollars because of a recent ransomware attacks. There have been instances before where businesses were forced to pay for the ransom fearing the effects of ransomware on their company. Aside from businesses, ransomware attack has additionally targeted town and native governments before. This addition emphasizes the necessity for a ransomware removal computer code. With the threats and dangers of a recent ransomware attack, a lot of us often ask ourselves "how do I get rid of ransomware attack?."
Asking Yourself "How Do I Get Rid Of Ransomware Attack?"
If you are constantly asking yourself "how do I get rid of ransomware," you are one of the many individuals who are bothered by the dangers of a ransomware attacks. People would often look for ransomware removal software online in the hope that software can save them. In reality, removing ransomware in your computer system is extremely difficult. In many cases, only the ransomware attacks decryptor held by hackers is capable of recovering the lost files or data.
Users are warned though that dealing with hackers is never a good option. Paying the ransom is similar to contributing to their illegal and fraudulent activities. It is not an option than to cave in to the demands of hackers.
Protecting Yourself From recent And How Do I Get Rid Of Ransomware Attacks
One way for users to protect themselves from a future and recent ransomware attacks is to back up their
Instead of trying to look for software that can remove ransomware, it is best that users take a proactive stance when it comes to protecting their devices. It is better to invest in an anti-malware or antivirus program that could remove any ransomware threat found in their computer system. While purchasing a cybersecurity plan can be expensive for some, they have to think long term.
How Do I Get Rid Of Ransomware Conclusion
The Recent Ransomware attacks are more powerful. We've seen how it has cost millions of dollars both to private users and organizations. Computer users must be constantly reminded that the cost of fixing problems caused by a recent ransomware attacks is way more expensive than buying an antivirus program. Spending in antivirus is way cheaper than trying to find solutions to the problems and issues caused by ransomware.
Xcitium Platform
To know more information about what to look for in antivirus programs, contact Xcitium Cybersecurity today!
See Also: