Network Access Control Definition
Network access control (NAC) refers to a method that helps in boosting the safety of patented Network access by limiting the availability of resources to protection devices that follow a defined security policy.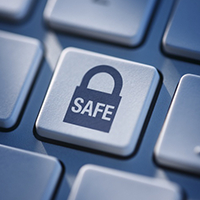 Network Access Server: A conventional network access server (NAS) can carry out functions like authentication and Network authorization for potential users by confirming login information. Network access additionally restricts the info which will be accessed by Network individual users and implements Network anti-threat applications like Network antivirus computer code, Network firewalls, spyware, and access detection programs. Network access control regulates and prohibits the items individual subscribers can do once they get connected. access control products are introduced by a variety of leading networking and IT vendors.
Network access control is perfect for agencies and corporations where it is possible to rigidly control the Network access user environment. A Network access control few administrators have indeed stated their doubt about the usefulness of Network access control deployment in networks with huge numbers of diverse devices and users, the nature of which changes on a Network access control constant basis. A Network user example here refers to access for a large university with numerous access points, Network access to multiple departments, and thousands of users with different objectives and backgrounds.
Why Is It Important To Have A Network Access Control Solution?
Is Network access becoming a growing necessity to possess the tools providing the access control, Network visibility, and Network compliance capabilities essential for strengthening network security infrastructure. This is true because organizations are now expected to account for the exponential growth of mobile devices accessing their networks and the security risks they bring.
A network access control system is important because it will deny network access to noncompliant devices, give them only restricted access to computing resources, or place them in a network-quarantined area, thus keeping insecure nodes from infecting the network.
What Are The General Capabilities Of A Network Access Control Solution?
Network access control solutions have the potential to help organizations control access to their via the following capabilities:
Guest networking access: Takes care of guests via a customizable, self-service portal that comprises guest authentication, Network guest sponsoring, Network guest registration, and a guest management portal.
Security posture check: Assesses security-policy compliance by device type, user type, and operating system.
Incidence response: This involves mitigating network-based threats by employing security policies capable of blocking, isolating, and repairing noncompliant machines without administrator attention.
Bidirectional integration:

With access control, it is possible to incorporate with other security and network solutions via the open/RESTful API.

Policy life-cycle management: Enforces policies for all operating scenarios without the need for separate products or additional modules.
Profiling and visibility: Recognizes and profiles users and their devices before any damage can be caused by malicious code.
What Is Endpoint Network Access Control Security?
Endpoint security protects a corporate via focusing on network devices (endpoints) by monitoring their activities, software, status, authentication, and authorization.
Why Is Endpoint Security Important?
Endpoint security is considered to be an increasingly vital element for corporate networks as an increasing number of employees and authorized outsiders (including, consultants, customers, business partners, and clients) are granted network access via the Internet and/or a wide range of mobile devices.
Technological advances are boosting the development of endpoint protection. Security elements presently comprise of intrusion protection and prevention, and also behavior blocking software that will help monitor endpoint protection device activities for unofficial applications or malicious intent.
There are a few complex endpoint protection programs that focus on user device authentication. As a user tries to login, credentials are validated, following which the device is scanned for compliance with corporate policies, which may include a scan for unlicensed software, antivirus software, a firewall, updated VPN Access, mandatory corporate software and an approved operating system (OS). Devices that do not meet such corporate policies may be given limited access or quarantined. This is called network access control (NAC), which is used for unifying many elements of endpoint network security. Access is mostly provided according to the user's profile. For instance, a human resources (HR) employee may be granted only general access to a network and HR department files.
See Also: