Computers have become a necessity for businesses and organizations. With much communication going to and from the business network, business data gets exposed to the outside world.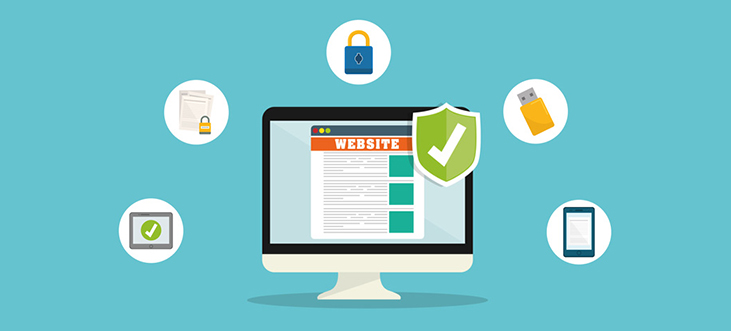 Why Is Computer Security Important?
Protecting the computers and the data in them is an increasingly important consideration. Hackers are prying over the business network to conduct fraudulent activities, gain access and steal sensitive information associated with businesses. With the cybersecurity threat landscape elevating to the next level, individuals and organizations can protect their computers from staying away from such attacks with efficient computer security systems. Practicing good computer ethics is a prime key to keeping your laptop safe and having a good user experience.
Computer Security Definition
Computer security involves protecting software, data, hardware, and other components associated with the computer from cybersecurity threats or damage. Methods, software, and techniques are applied to enable system security, safeguard computing resources, allow data to integrity, restrict access to authorized users, and retain data confidentiality. Antivirus, Firewall, and Internet security software are some of the efficient security systems available to entitle users to computer security.
Top 3 Best Computer Security Practices
From passwords to file encryption, computer security systems plays a vital role.
1. Set Strong Passwords
Users are to be wary of cybersecurity threats and should start implementing strong passwords as weak passwords would allow hackers to guess them easily and gain access to private user credentials and use them to get monetary benefits. Here is how cybersecurity knowledge plays a leading role in protecting passwords.
Never document passwords in text files or spreadsheets
Avoid saving passwords in the browser
Avoid using personal information like spouse name, date of birth, child's name
Use of complex passwords with a combination of letters (lower-case and upper-case)

Use unique passwords and do not use the same password for different accounts

Deploy

two-factor authentication
2. Backing up data
The second most important key to cyber-security is backing up data. This is done by saving a copy of your existing data on an external hard disk so that if your device is stolen or compromised, your backup data would be a savior.
3. Protecting Wireless Network
All the wireless networks associated with businesses and individuals should be protected with a strong password. This prevents hackers from accessing or hijacking the wireless business network. Make sure that the wireless network is encrypted.
What Do Computer Security Specialists Do?
Computer security managers are accountable for securing the computing resources and data of the company consistently. A security analyst should restrict access to specific users to gain confidential information.
Planning Security
Security experts analyze and plan computer protection measures to protect the vital components of the IT Security infrastructure from countering possible vulnerabilities and threats.
Securing the Infrastructure
The critical role of any computer security specialist is to secure the infrastructure of the corporate network. Even the most sought-after software can have the possibility of retaining overlooked vulnerabilities that are detected only when there is an audit.
The security specialist is responsible for installing a free firewall to filter out the possible threats and an antivirus to scan, detect and remove any malware infection from the system.
Monitoring the Infrastructure
The prime role of any computer security system specialist is to monitor the corporate IT Security infrastructure. They are accountable for checking what goes in and comes out of the network. They deploy automated security systems to monitor the system's activities connected to the network.
A key component of infrastructure security is monitoring infrastructure. Security analysts place to network and computer monitors on the web and critical servers at strategic points. These monitors typically communicate with a central server, reporting all activity for later analysis. Security analysts use automated tools to scan the logs produced by the monitors and look for aberrations in the activity.
Facts About Computer Security
Companies are not aware of the modes of attacks.
With technology, attackers have evolved over the years to deploy sophisticated methods and impose attacks on their target networks. Companies are confident about their IT security progress; however, in reality, they are not aware of how they are being attacked.
2017 has seen the worst types of attacks of all times – Wanna cry and Petya Ransomware exposed confidential data through data breaches. Considering the same, organizations are at high risks all the time. The risks and threats are continuously accumulated and created, so staying updated and having the correct forms of computer security systems measures, and consistently monitoring the new conditions of threats would benefit companies to know where they are in terms of security.
Every company is hacked.
When we hear about a company's breach, our instant reflux will make us think that the company does not practice proper computer security systems. However, every company is at high risk and is likely to be attacked anytime.
Penetration testers experience ethical hacking to be very simple, and they easily outplay the existing computer security systems of a computer network. Hence it is a verdict that all the computers are not secured.
See Also: