What Is The Basic Difference Between Endpoint Protection And Antivirus
Arthur
11 Oct, 2022
616 Views





(
2
votes, average:
5.00
out of 5)

Loading...
Typical business security of today is usually antivirus and a firewall. However, today's threats are getting much more sophisticated making this approach outdated and ineffective. Malware attacks are increasing constantly and this trend is not going to change anytime soon. Online criminals target big companies to steal identities and to inflict malware for zero-day attacks. In the present situation, signature-based products like antivirus cannot provide full coverage and it requires an Endpoint Protection Antivirus to effectively ward off such attacks.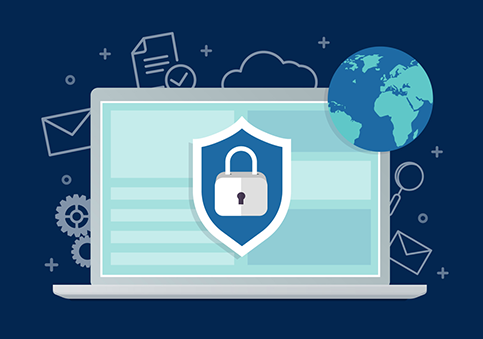 An Endpoint can be a Desktop, Laptop, Mobile Phone, Tablet or Server.
Difference Between Endpoint Protection
Endpoint Security or Endpoint Protection is a methodology to the safeguarding of corporate networks that are remotely connected to client devices. The connection of Laptops, Tablets, Mobile phones and other wireless devices to corporate networks creates an entry point for security threats. So, Endpoint Protection is devised to make sure that all devices connecting to a network follow the defined level of compliance standards.
Difference Between Endpoint Protection VPN Access
Endpoint protection management systems components include an Operating System, an updated Endpoint Antivirus software, and a VPN Access client (Virtual Private Network). It helps administrators identify and manage both remote and local users who access over a corporate network. Endpoint protection management software approach enables administrators to restrict certain access to specific users. Computer devices which do not adhere to organizations policies and standards can be easily denied access or granted with limited access.
Difference Between Endpoint Protection Endpoint Antivirus?
Know the difference between antivirus and EDR. Many of us get distracted by the idea that antivirus software is a complete solution for all kinds of online troubles. However, the truth is, antivirus is only one of the core components of your security systems.  Simply put, an antivirus is installed on a machine, antivirus software sits in the background, and does real-time scans on emails, websites, downloaded programs, etc. The antivirus software solely depends on virus definitions and heuristics algorithms to protect your computer against online threats.
Difference between endpoint protection and antivirus
There is an essential difference between Antivirus and EDR.
In a home environment where there are only a few computers, managing and controlling them is simple and easy. There are no complexities as they don't come under any central administration. Their routine functions are-:
Signature and applications updates are received from developer's control servers through the internet

Antivirus software programs are installed on each computer

Threat alerts and log entries can be viewed only on the respective computers
On the other hand, Endpoint protection antivirus software uses a centralized server application. It is the ideal way to manage and control multiple devices. Its features include:
Centrally managed interface for configuring endpoints.
Access every log entry and alerts of various endpoints from one location
Automatic downloading of signature and application updates when released by the central management system
Policies and standardization of network usage and access
Enforcement of a network-wide standard access and usage policies
Xcitium Endpoint Protection – Know the Difference Between Endpoint Protection And Antivirus
Xcitium Endpoint Protection ensures complete safety against internal and external threats. It combines a robust antivirus, packet filtering firewall of enterprise-class and (Defense +) an advanced host intrusion prevention system. It is more capable of providing superior protection against targeted attacks and other threat challenges.
See Also: