Keeping your organization secure is a crucial task that can be done successfully with the help of endpoint security solutions. However, with several vendors offering an endpoint trial for security tools, companies must be able to determine which solutions suit them best, considering their unique situation, budget, and needs.
To make the best decision, keep in mind these seven questions you need to ask vendors before getting an endpoint security trial. These will serve as your guidelines, allowing you to choose the best tools that can keep your organization safe and secure against cyberattacks.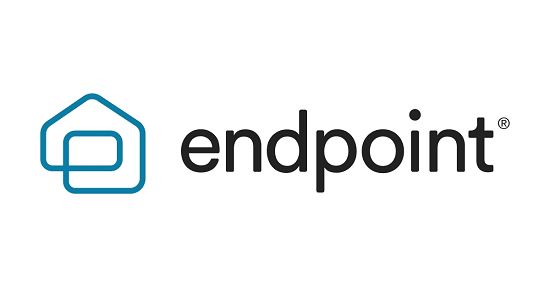 Things You Need to Ask Endpoint Trial Providers to Keep Your Network Protected
Can your solution secure endpoints that are working remotely?
Now that businesses are opting to embrace work-at-home setup, threats designed to compromise endpoints outside the office are becoming more prominent. As working remotely makes cyberattacks a lot easier for attackers, organizations must look for a solution that has unrivaled protection for their staff working offsite.
It's crucial to determine whether your prospect endpoint security trial vendor can deliver an additional layer of protection. So, before getting an endpoint trial, ask your soon-to-be provider if their solution has advanced security features and offerings, designed for endpoints outside the premise of your office.
And if they claim that they have enhanced solutions for endpoints working remotely, request for an in-depth briefing and discovery session. This lets you figure out if their key features can really protect your endpoints attacks, even if your staff are at a work-at-home setup.
What do independent parties say about your solution?
Any endpoint security trial provider can claim that they provide unmatched protection against the most sophisticated threats and malicious activities that might disrupt business services and operations, resulting in lost revenue.
To prove this, ask the vendor if they can present customer testimonials from their recent clients. This will enable you to get honest feedback about your prospect endpoint security solution. In addition, you can also look for reviews or results from respected firms, helping you to have valuable insights from experts.
With these independent parties, you will have a much broader view of whether it is worth it to pursue an endpoint trial for your network security or not.
Does your endpoint trial tool have machine learning capabilities to detect unknown threats?
Attacks include both known and unknown threats. While endpoint security tools can easily fight attacks from familiar malware, the question needed to be answered is if they can also implement the same protection and prevention against never-before-seen malware.
Businesses must understand how crucial this can be as unknown threats are much more present compared to known threats. In fact, according to a report, there are 400,000 unknown attacks found each day.
This is one of the crucial reasons why the ability to utilize machine learning plays a vital role in keeping a network safe and secure 24/7.
Does it improve visibility with endpoint detection and response (EDR)?
Blocking threats isn't enough to have confidence that your network is safe against attacks and malicious activities. So, it's important to determine if it can also analyze every attack and if it can provide your team with a real-time view of the threat.
This ensures that the endpoint security solution being offered to you can quickly alert your IT security team once a malicious activity is found in your endpoint. Moreover, improved visibility also enables your team to have a faster response during a security incident.
Can it fight exploit-based and file-less attacks during the endpoint trial?
Businesses should also keep in mind that their network has software bugs and vulnerabilities. Hence, attackers can take advantage of this to gain access and control endpoint devices. Once this happens, valuable data and private client information might be compromised, putting the whole organization at risk.
To prevent this from happening, ask endpoint security trial providers if their solutions have the capabilities to fight and prevent such attacks and threats.
Can you prevent the most sophisticated attacks during the endpoint trial?
With threats becoming more difficult to counterattack, a conventional endpoint security tool might not have enough capabilities to fight them.
To ensure that you're safe and endpoint users are safe during the endpoint security trial, ask vendors for its unique and strongest protection feature. This will then help you determine if it would be enough to secure your network, based on your daily activities.
Does your endpoint security tool support automation?
It is also important to know whether your vendor can bring automated security to your team. Meaning, it's crucial to get an endpoint security solution that can intelligently detect, determine, and study attacks and even malicious activities within your network.
Learn More About Endpoint Trial
Want to get an endpoint trial that can keep your network safe and secure against cyberattacks, including the most sophisticated threats to date?
Xcitium can ensure that your organization has no hidden threats and that your endpoints are operating at their peak performance.
Want to experience the same result? Talk to one of our experts today to schedule your complimentary discovery session.