How Does WannaCry Ransomware Spread?
WannaCry ransomware spread has become one of the most powerful malware programs that our generation has had around. It has created several problems both for private industries and government agencies. It has resulted in the loss of millions of dollars due to forcing businesses to close. The dangers caused by ransomware is felt even by individual users. The malware has stolen many private and personal files that contain sensitive data and information.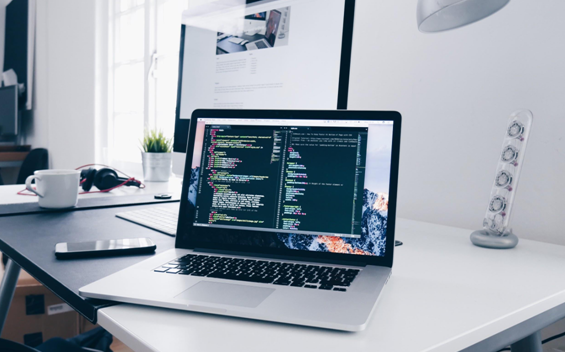 It is only expected then that we ask the question " how did wannacry ransomware spread?" In trying to answer this question, we also have to touch on the subjects of wannacry ransomware download and wannacry decryptor. In doing so, we identify how users commit several mistakes that allow ransomware programs including wannacry ransomware enter computer systems.
What Is Wannacry Ransomware spread?
While many would want to know the answer to the question "how did wannacry ransomware spread," it is also important to know what it is and what are the dangers it possesses. Just like other forms of ransomware, it is a form of malware that decrypts files in a computer system. Such files can only be decrypted by the hackers who will ask ransom from the user. Failure to pay the ransom would mean that the user will no longer be able to access his files or in some cases access control to his device.
Wannacry ransomware can even lock out users from their own devices. This means that aside from potentially losing files and documents, it could also destroy your precious gadgets and equipment such as laptops, phones, and office computers.
How Did Wannacry Ransomware Spread? – Know More
It is important to know the answer to the puzzle "how did wannacry ransomware spread" because it allows people to have an understanding of how to avoid future attacks.
One program to blame in the spread of ransomware is Microsoft Windows. Through a hack called EternalBlue, script entered into personal computers. Although Microsoft released a security patch months before the attack, users who were not able to download it left their devices open for the wannacry ransomware download.
Given the popularity of Microsoft Windows programs such as the Microsoft Office applications, the script easily spread across the globe. Even countries outside the United States and Europe felt the brunt of this malicious software. Users around the globe who had the wannacry ransomware download on their computers became victims of this powerful malware. It is only expected then that people were extremely curious in finding the answer to the riddle "how did wannacry ransomware spread."
What Do You Need To Do To End Wannacry Ransomware spread Attack?
Aside from knowing the answer to the question of "how did wanna cry ransomware spread," it is also important to ask ourselves about ways on how to end the spread of this malware. Once ransomware removel download decrypts the files of your computer, it is difficult to end. Others would suggest the use of a wannacry decryptor to recover the encrypted files. But in reality, wannacry decryptor applications found online are often ineffective. Only the hackers hold the necessary wannacry decryptor which can online be accessed through paying a ransom.
The authorities have warned users not to pay the ransom because there is no guarantee that hackers will provide you with the right wannacry decryptor application. Also, paying hackers could only fund their illegal and fraudulent activities.
How Do You Avoid Wannacry Ransomware Spread Attack?
Now that you know the answer to the question "how did wannacry ransomware spread," you must also know that avoiding the entry of wannacry ransomware is better than finding ways to get rid of the malware. We have known the dangers that possesses, it is crucial now that we do not expose our devices from ransomware and other similar malware.
One way to avoid wannacry ransomware in your computers is to update your Windows or other operating systems regularly. Such updates contain security patches that will secure the computer of users. As seen in the history, those who were unable to update their operating system were the ones who were greatly affected by the attack.
Another effective way to avoid wannacry ransomware is to invest in an anti-malware or antivirus program that will get rid of any malicious software inside your system. These programs could stop any impending threat in your device. They could also alert you if your computer contains suspicious software that could potentially lose your pertinent files.
Find the best antivirus program today. Contact Xcitium Cybersecurity today!
See Also: