What is MDR – Managed Detection and Response Solution
Arthur
09 Nov, 2022
959 Views





(
2
votes, average:
5.00
out of 5)

Loading...
What Is Managed Detection and Response (MDR) and Why Do You Need It?
How much of any given day does your company spend on responding to cybersecurity incidents and detected threats? For many businesses that choose to manually respond, it's a lot.
One way you can cut down on repetitive security tasks is with Managed Detection and Response (MDR).
Managed Detection and Response allows you to delegate your cybersecurity needs to a 24/7 Security Operations Center (SOC) team so your company can streamline operations and focus on other tasks that are more demanding.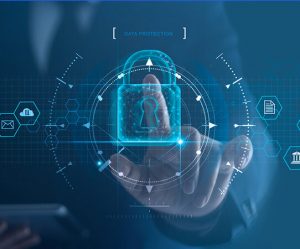 Here's what you need to know about MDR and why every company should consider it for their cybersecurity stack.
Managed Detection and Response Explained
Managed Detection and Response is a service offered by cybersecurity providers that focus on attack detection, threat-hunting, and exploit prevention. One way to think of MDR is like a 24/7 watchtower guard that observes and responds to threats it detects via its agents that are continuously monitoring your endpoints, networks, and clouds. Instead of constantly walking the perimeter of your property yourself, professional Managed Detection and Response providers employ an enterprise-wide view of potential threats.
The instant advantage Managed Detection and Response solutions have over traditional endpoint protection is the immediacy and speed of automation coupled with security experts who assess monitoring results 24/7. You and your staff can allocate resources and attention to your business while your network is monitored, managed, and guarded by MDR.
Why Is an MDR Solution Important for Minimum Security Baselines
Managed Detection and Response is important for minimum security baselines (MSBs) for a few reasons.
1. MDR Is a Proactive Approach to Cybersecurity
With Managed Detection and Response, your security stack does not need to rely on your own staff to constantly analyze threats and incidents. When using Managed Detection and Response services from a provider, monitoring and neutralizing threats is primarily in the hands of cybersecurity professionals, taking some of the responsibility off your shoulders.
Given that this process can be complex and tedious, MDR can be a great alternative for small to medium-sized organizations that don't have IT professionals to conduct cybersecurity in-house.
2. Cyber Attacks on Companies
A majority of small to medium business owners believe that hackers are only after large corporations, but just as many small and medium-sized businesses are selected as targets. In fact, only 33% of business owners that have a maximum of four employees said they are concerned about being a victim of a cyber attack within a year from now, furthering the need for professional cybersecurity assistance.
3. Impacts on Small and Medium-Sized Businesses
MDR solutions allow small and medium-sized businesses to be proactive instead of reactive and save time, resources, money, and reputation. When a business is hit with a ransomware attack, without MDR protection, these businesses can face significant down time, revenue drop-off, customer information theft, possibly even a ransom, and a tarnished reputation in the public eye as a result of a breach.
In 2021 alone, 1-in-5 data breach victims were small companies and suffered an average cost of $21,659 per successful attack, according to the 2021 Verizon Data Breach Investigations Report.
Why Is MDR the Future of Cybersecurity?
Threat detection is simply not enough when it comes to modern cyber attacks. Planning and executing responses to threats and incidents are skills that Managed Detection and Response experts specialize in, making MDR services a great solution to evolving cyber attacks.
Besides the growing value of Managed Detection and Response in cost-reduction, another reason why MDR is the future of cybersecurity is the advanced tactics that MDR providers offer against modern cyber attacks. Hackers are becoming craftier by developing new software and methods for attacks and they don't seem to be slowing down anytime soon.
With Managed Detection and Response providers, some of the services offered to protect your data are:
Monitoring of network, cloud, and endpoints 24/7, 365 days of the year.
Collecting valuable information and using it to coordinate responses to potential threats in real-time to provide remediation.
Guidance and assistance after a data breach.
Receiving comprehensive reports on threat activity, vulnerability management, and compliance adherence.
Even though no provider can protect against ransomware and malware from entering a network entirely, modern zero-day containment technology aims to prevent any damage that those threats would cause.
Managed Detection and Response With Xcitium
At Xcitium, we understand your company needs all of the resources and attention necessary to focus on your businesses' objectives and requirements tasks, not threat-hunting and incident response.
That's why we offer Managed Detection and Response services monitored around the clock by cybersecurity experts dedicated to protecting your organization from costly cyber attacks before they happen. And our MDR solution is unique.
In addition to the bullet list above citing MDR capabilities, Xcitium MDR and MXDR (managed XDR) also provides ZeroDwell containment – a patented, zero trust virtualization technology that ushers all Unknown objects entering your environment into containment for observation without any disruption of the endpoint or business. Malicious objects are immediately resolved, and benign objects are simply released from containment. No breach is possible when an attack is contained!
Interested in learning how Xcitium can enhance your cybersecurity efforts through Containment-Powered MDR – Managed Detection and Response? Xcitium's founder believes that security is a right, not a privilege that only big businesses can afford. Toward this end, Xcitium MDR is offering enterprise class MDR at small/medium-sized pricing.
Book a free demo with us today.