The internet has been a great channel for businesses of all sizes to find and implement strategies that improve their bottom line. But it's important to take note that system security and threat detection processes must be constantly upgraded as well as your business grows. Here are some of the reasons why:
BETTER THREAT DETECTION AND SECURITY
Continuous updates and system upgrades are essential to deal with your organization's vulnerabilities. This eliminates any exploitable holes that can be easily used by cybercriminals.
INCREASED EFFICIENCY
In addition to improving security, software updates can also bring new and improved features that amplify your business capabilities. For example, you may be upgraded to a new software version that offers a better end-user experience.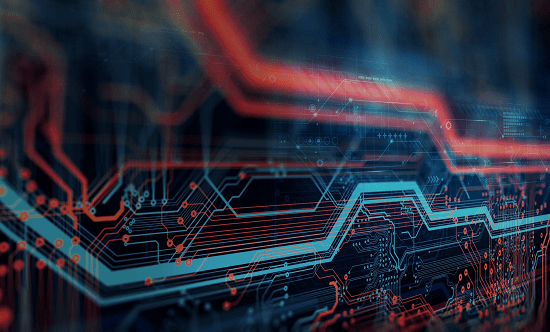 More satisfied customers
Outdated and ineffective applications are often the reason why your employees may not be able to fulfill their responsibilities. This could result in a reputation of being behind the times, which could have a huge impact on customer satisfaction. Upgrading your threat detection and other security strategies not only reassures that your valuable data is safe but also your clients are provided with the most positive experience.
Minimized costs
Although the sound of security upgrades may sound expensive, the cost of doing nothing is significantly higher when things start to go south. Why wait for damages to occur when you can always implement proactive solutions that cost less?
To help you get started with a well-thought-of security upgrade, here are a few tips you may want to take into consideration:
Support cybersecurity staff
Your security measures affect every department in your organization. That's why it's important to ensure your IT team has all the support they need before making upgrades to your security systems. This could make everyone follow best practices, avoid mistakes and refrain from causing data breaches—unintentional or intentional alike.
Implement annual security awareness training
Phishing and ransomware are two of the most common strategies used by cybercriminals that take advantage of human error. If your employees are not properly educated when it comes to phishing emails, it's less likely that they'd be able to spot the scams and may put your whole organization at risk. The same goes for staff who may not have a proper understanding of their security obligations, which could lead to an internal error, privilege misuse, and data loss.
These are security issues that can be remedied through regular staff awareness training rather than technological solutions. Cybersecurity training helps mitigate data breaches and brings a variety of other benefits, such as more streamlined business operations.
Conduct risk assessments
A risk assessment is an essential task when upgrading security systems. This way you can make sure that the alterations you will apply match with the issues faced by your organization.
This can be done by keeping in mind three important questions:
Under what scenarios is your company under threat?
What are the potential consequences of these scenarios?
How likely is it that these scenarios will resurface?
A risk assessment can also stop you from wasting time, effort, and resources on dealing with events that may not even cause any significant damage.
Ignoring the importance of risk assessment leaves your organization in a state where it may incur detrimental effects.
Review policies and procedures
Documented policies provide a broad outline of your company's principles while procedures state how, what and when procedures should be implemented.
By establishing and reviewing policies and procedures on a regular basis, you can also ensure that your staff has a proper understanding of their security responsibilities.
Align security initiatives with business requirements
For most companies, security initiatives and outcomes may not always go hand in hand. What you've established and planned must be what's implemented. This is to ensure your time, resources, and budget allocations are used at their maximum function.
Switch to the next generation security model
Improve your security approach by switching from focusing on systems to focusing on the data itself. Here's how you can do this:
Ensure that your security strategies are utilizing comprehensive information and intelligence
Switch from monolithic point solutions to multi-staged or multi-domain techniques. This will enable you to have a multi-prong defense
Maximize commoditized solutions and use your budget to essentials that increase your security posture
Assess and improve
Keep in mind that cybersecurity is an ever-evolving landscape that calls for constant review of its practices to ensure your company is not being left behind. Taking actions to upgrade your security allows you to create a framework that makes it possible to fortify your network without disrupting the way you operate.
Comodo can help you in upgrading the security levels of your organization. We provide services that other vendors don't when it comes to efficient threat detection. Contact us now!