Some SMBs do not have the resources to retain an in-house IT department. Running infrastructures properly and keeping them secure is a daunting task and the people responsible for it ask for better salary.
Because of this, it only makes sense to outsource a managed security service. In this model, the business shares the cost of the service with other customers. They also get access to different security tools whenever necessary.
Since cybersecurity is a challenging task, it is vital to hire IT security specialists who have the right training. After all, loss of data and website hijacking can be very costly as well as crippling to an organization. Managed security can provide serious protection to your business.
Challenges Addressed by Managed Security
It's critical to have a security approach that deals with all the curveballs that get thrown to your network. Neglecting security is bad in itself; what's even worse is disregarding the need for basic hardware and software maintenance.
The usual security solutions of IT departments include firewalls, software updates, network segmentation, multi-factor authentication, and antivirus software. These prevent the majority of cyberattacks.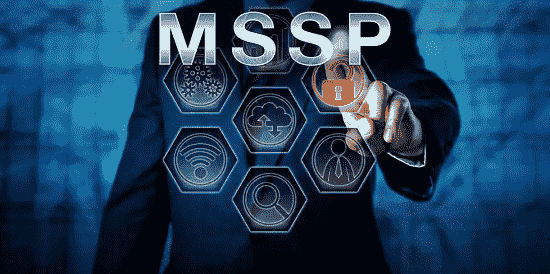 However, the most dangerous intrusions use advanced methods to bypass weak defenses. The guys behind them have a hefty budget and top-tier talent. Having a managed security service by your side can help you thwart these attacks:
Zero-day threats
– Aggressive individuals to focus on vulnerable bugs and launch attacks before anyone else realizes that the said weakness is present.
Spear Phishing and whaling
– This refers to highly specific phishing messages that can deceive people into giving their sensitive information. Meanwhile, whaling messages target top executives and system administrators for better rewards.
Stealthy malware
– APTs or Advanced Persistent Threats are disguised as legitimate users moving across your network. Once they penetrate your system, they could go undetected by your security tools. They gather valuable data for weeks or months without you noticing it.
By having a good defense, attackers will have to get past multiple barriers before compromising your data. But if these intrusions still come through, it would be best to at least catch them as early as possible to minimize its damage.
To keep yourself away from sophisticated attacks, your business should have the most robust tools available, up-to-date knowledge about threats, as well as managed security experts who can meticulously identify threats and fend them off. This is the value provided by a managed security service.
Manage Security's Offerings
While anyone can claim to provide cybersecurity services, you cannot determine how much protection they'll give you until you try them. Some offer nothing but a simple set of software and some degree of support. But there are also providers that provide the following best in class solutions or its equivalent:
A Proactive Security Operations Center (SOC)
SOCs get a constant stream of data all day long from an organization's IT infrastructure. They study and evaluate it to check if there are any suspicious activities present in the system. Their security analysts investigate the data they have and decide whether something needs remediation.
Once they see a threat evolve, they notify the incident and response team to address the issue. If they find out that the risks do not need immediate attention, the SOC engineers will find ways to fill in the security gaps.
SIEM as a Service (SIEMaaS)
Security Information and Event Management or SIEM tools provide information to the SOC regarding the activities happening across the network. SIEM goes beyond network monitoring and log analysis – it consolidates data from all endpoints. It utilizes machine learning to correlate patterns of activities against hostile methods and known threats. This software is available in the cloud via SIEM as a Service.
SOAR Platform
A SOAR or Security Orchestration, Automation, and Response platform enables independent tools to join forces automatically to get the most data even with minimal human intervention. If possible, incident response is automated to remove threats quickly and allow staff to focus their time and resources on other important things.
Final Thoughts
For those who have strong security measures in place, you don't have to fully outsource a managed security service. Rather, you can hire them based on your exact needs. If you only need a support team to aid your in-house security specialists, they'll be there for you.
Managed security services providers not only help you avoid the risks of data breaches, they also make sure that you meet regulatory requirements through expert cybersecurity protection.
If you think an MSSP is what you need right now, you may schedule a consultation with Comodo's security team.