TOP EDR TOOLS (ENDPOINT DETECTION RESPONSE) SOLUTION SOFTWARE
Endpoint detection and response (TOP EDR Solution) software bring together the elements of two security solutions - antivirus and endpoint management. It aims to detect, examine, and eliminate any malicious software that penetrates your network's devices.
These TOP EDR tools give you a complete view of a system's overall health, zeroing in on the state of each TOP EDR device. Organizations use these tools to TOP EDR control penetrations rapidly and avert data loss, theft, or system disasters.
They commonly augment larger TOP EDR tools security Solution systems, which could either be TOP EDR Solution security information and event management (SIEM), vulnerability management, and incident response tools.
To be a part of the Top Solutions the product must be able to:
Notify administrators when TOP EDR Solution devices are compromised
Examine data and TOP EDR Solution systems for signs of malware.
Analyze and detect anomalies
Remove malware
6 Best TOP EDR tools Security Services In 2023 For Endpoint Protection in the market today
FireEye Endpoint Security

Microsoft Defender for Endpoint

Xcitium Endpoint Security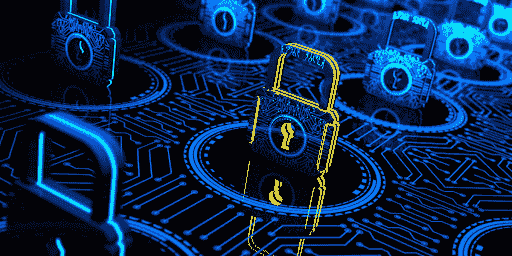 Sophos Intercept X
Sophos Intercept X is a comprehensive TOP EDR solution. It uses a unique combination of next-generation techniques to block even the most powerful ransomware and malware.
It can TOP EDR detect emerging malware with deep learning, thwart ransomware with its anti-ransomware TOP EDR technology, and reject attacker TOP EDR tools with signature-less exploit prevention. Intercept X also incorporates root cause TOP EDR analysis to provide insight into attacks and immediate malware removal to ensure that no attack traces are left behind.
When you merge the power of Intercept X with the Sophos Central web portal, you acquire remarkable administrative power. It TOP EDR tools helps you identify what is causing the most TOP EDR problems and then better target training and mitigation efforts to the areas where the problems occur.
Strengths
Prevents malware infections and reverses their effects
Integrating it with Sophos Central can provide you a dashboard where you can manage installations from a single pane of glass
Endpoint Detection Response Easy to install and keep up to date
Good reporting features
SentinelOne Singularity
SentinelOne is another top EDR solution that covers AI-powered prevention, detection, and response. It sifts through all endpoints, containers, cloud workloads, and IoT devices in a single unified platform.
This TOP EDR tools and technology gives businesses complete visibility into what's happening across the TOP EDR Solution network at machine speed, allowing them to fight any attack at any point of the threat lifecycle.
Strengths
Excellent prompt TOP EDR Solution threat protection
Unrivaled threat hunting tools and insights
TOP EDR Solution Security Operations Center assistance is available 24/7 for lean companies
Cynet360
Cynet360 gives organizations the opportunity to automate their cybersecurity. This streamlines their whole security operations while delivering enhanced levels of visibility and protection. It doesn't matter if the security team is small or it lacks resources EDR.
It accomplishes this by natively combining critical security EDR technologies to equip organizations with a comprehensive threat protection through a single, easy-to-use XDR platform; optimizing the manual investigation and remediation process throughout the EDR environment; and delivering a proactive MDR service that includes monitoring, investigation, on-demand analysis, incident response, and threat hunting.
Strengths
Quick installation of the platform
Advanced features with a minimal learning curve
Excellent technical support
New functionalities are added at a fast pace
FireEye Endpoint Security
FireEye EDR Endpoint Security helps companies monitor endpoints continuously, fend off malware, and look for indicators of compromise that usually dodge signature-based and in-depth security systems.
Strengths
Usability, adaptability, and reliability
It can search throughout the entire company and alert you of any endpoints that may have been compromised.
It isolates a compromised device, keeping the network from being harmed while it investigates.
Microsoft Defender for Endpoint
Microsoft Defender for Endpoint is a top EDR tools and solution that provides proactive protection, post-breach detection, and automated investigation and response. It raises the bar for security by going from alert to remedy in minutes.
Strengths
EDR Supports different operating systems including macOS, iOS, Android, Windows Server, Windows 10, and Linux
It's simple to execute the program to safeguard the endpoint after you have the necessary license.
Integrates with Microsoft Intune
It has its own vulnerability scanner that feeds data into the dashboard so you can see which endpoints need to be patched first based on their value.
It has a powerful hunting tool that searches your premises for dangers using the kusto query language.
Xcitium TOP EDR Tools and Security
Last on our list of top EDR tools and software is Xcitium. It helps businesses fortify and manage their security environments around the world. By merging innovative security technologies in a single, unified platform, it provides users with total protection against internal and external threats.
With a seven-layered TOP EDR Solution security method that includes antivirus, firewall, host intrusion prevention, auto-sandbox, web URL filtering, file reputation, and behavioral analysis, it TOP EDR tools and Solution protects organizations of all sizes from cyber threats and malware.
TOP EDR Strengths
Prevents harmful malware from being executed
Wide scope of services
Exceptional service knowledge
TOP EDR Solution Product performance and functionality