Technology evolves at a fast pace, and IT teams need management systems that can keep up.
Endpoint management systems that watch over PCs, laptops, and servers are no longer enough for managing today's complex IT infrastructures. Along with these traditional endpoints, there's also virtualization, cloud infrastructure, mobile, and IoT devices to take care of.
To address this need, SaaS endpoint management solutions are necessary. This technology will allow you to manage all devices and IT systems from a single console, including on-premises, cloud, IoT, and more.
SaaS Endpoint Management: Explained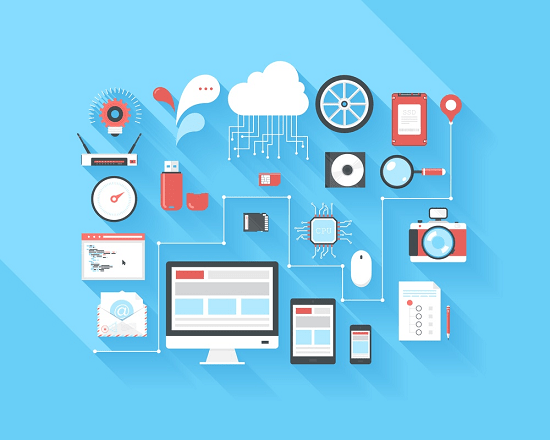 Software-as-a-Service (SaaS) is an application hosted by a third-party company, which can be accessed by users from any device with an internet connection. It is commonly known as "on-demand software."
It enables organizations to access and use a program without installing it or executing it in their own computers. This delivery model aims to trim down enterprise costs by skipping the need to purchase or install products. It also improves performance by freeing up storage and bandwidth.
What is SaaS Endpoint Management?
SaaS has innovated the way IT organizations carry out business. It shifted the delivery of IT resources – from traditional on-premises to cloud-based service. However, IT administrators still encounter a number of challenges with the management of modern networks, especially endpoints. With this, many companies reach out for a SaaS endpoint management solution.
This software controls and monitors macOS, Linux, and Windows-based systems. It can do tasks like changing configurations, administering security policies, and controlling services like connecting to printers or mapping drives. With this in mind, it's clear that endpoint management is crucial in fulfilling IT duties.
What are Considered Endpoint Devices?
Here are the common endpoint devices that are monitored regularly:
Laptops, desktops, and servers
Virtual Machines (VMs)
Mobile Phones (Smartphones, Tablets)
Infrastructure in the Cloud (AWS, Azure, Google Cloud)
Networking Devices (Routers, Switches, Firewalls, Printers, etc.)
Internet of Things (IoT) Devices
What Does a SaaS Endpoint Management Solution Do?
SaaS endpoint management tools make sure that applications and devices that make up your network are running seamlessly, up to date, and secure. Some of the critical functions of endpoint management are asset management, IT automation, remote management, and patch management.
Moreover, it helps you have a clear look and control over your entire IT system. IT teams are able to determine, resolve, and address IT incidents rapidly to maintain service availability. With an advanced endpoint management solution, you can automate routine processes and remediate problems. It also lets you do backup and key IT security functions.
Some endpoint management technologies also allow users to conduct agent processes from a mobile app, allowing for on-the-go automation.
Importance of SaaS Endpoint Management Solutions
Given that the IT environment has grown more complex, companies are leveraging SaaS endpoint management to remain competitive. This way, their technicians won't have to worry about managing and securing their local networks and devices.
Here are some of the reasons why a modern, unified endpoint management makes sense for businesses:
Supports Remote Workforces

Remote workers are often dispersed and always on the move. That said, organizations must install SaaS endpoint management tools to ensure that remote devices run smoothly and securely. It manages mobile devices, enabling IT technicians to monitor remote workers wherever they are.

Managing Physical and Virtual Devices

The IT landscape has changed dramatically in recent years. This results in a growing reliance on virtualization to manage business-critical tasks efficiently. As virtual machines are now common across IT environments, companies now search for SaaS endpoint management software that can check both physical and virtual devices.

Patching Requirements

Businesses use a wide range of software products and along with this come a huge number of vulnerabilities. This makes it harder to track and deploy patches. This calls for the deployment of a robust endpoint management solution that automates patch management.

Can Manage Diff Operating Systems

While Microsoft Windows is the dominant operating system nowadays, other businesses use macOS and Linux devices. As a result, today's enterprises require an endpoint management solution that can manage various operating systems.
Final Thoughts
Companies look for a tool that will monitor its IT environment and SaaS endpoint management fits the bill. It manages a wide range of endpoints, automates IT, and ensures its security. It drives operational efficiency and meets the changing demands of the industry.
Protect laptops, workstations, and servers by using Xcitium Endpoint Security software! It centrally manages all devices in one platform to reduce your administrative burden.