As threats continue to evolve, companies must use tools that will protect their data against attackers. One of the things they can put in place is an endpoint security cloud. This cost-effective and up-to-date solution will lessen the burden on your security team and provide the necessary attention for your network. Endpoint security cloud software can solve issues such as:
Endpoint Security Cloud: Simplifying Updates
On-premise security solutions change all the time, requiring you to install patches frequently. Keeping everything up to date with so many different solutions – and a rapidly changing threat landscape – is no easy task.
Solution:
Endpoint security monitoring in the cloud is simplified and more accurate, thanks to its centralized, managed architecture. When you use a solution offered via the cloud, every endpoint becomes part of a global threat monitoring system.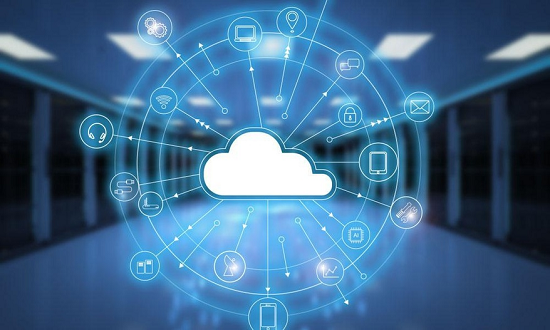 The endpoint security cloud offers real-time threat intelligence so you can adapt to new attacks proactively. You may also take advantage of new and updated features as soon as they are available, freeing up your time to focus on more critical security concerns.
Endpoint Security Cloud: Unifying Security Products
Organizations have been investing heavily in security tools like security information and event management (SIEM), analytics, network security, and threat intelligence.
However, when these solutions don't fit together, that's when complexity arises. Different builds and workflows may cause friction between tools. Without a unified view of your whole environment across all security software, its value goes down.
The best protection comes from having complete access to all of your security data, which is where an endpoint security cloud comes in. You can use standardized open APIs in the cloud to help you connect endpoint security with the rest of your protection stack.
Search for cloud-based security products with seamless, pre-built integrations so all your programs work well together.
Endpoint Security Cloud: Managing Multiple Agents
Having a wide range of security software in your network presents a problem. Each program has its unique endpoint agent, terms, and configurations. This means you need to track every agent you deploy, where it's deployed, and what issues it encounters.
The endpoint security cloud easily consolidates diverse solutions on a single platform. All endpoints are kept up to date by integrated policies and workflows are managed by a centralized console. The cloud's single agent captures massive amounts of useful data once, which is then evaluated in the cloud. This provides smarter, more proactive security across a variety of security services. This means you have a single agent performing many jobs.
All of this is simple to set up and configure in the cloud, so additional services may be added without requiring new and distinct solutions. Furthermore, a completely converged agent allows you to remove items from your endpoints that you no longer use, reducing the impact on your workforce.
Endpoint Security Cloud: Protecting Remote Workers
Most companies nowadays have remote workers, and some of them still use traditional security solutions. Unfortunately, these are not built to secure endpoints outside the corporate network.
When you use an endpoint security cloud, devices are secured regardless of whether the user is on the corporate network or halfway around the world. When you use the cloud, all of your endpoints connect to the same cloud-based service for setup and updates. This ensures that they are all treated similarly and have the most up-to-date security. It allows you to keep all of your assets current and compliant while giving you total control over all of your endpoints.
Preventing Sophisticated Attacks
As unknown attacks continue to ravage the cyber world, traditional antivirus is not enough to stop and prevent them.
The endpoint security cloud proactively detects anomalies as they occur using advanced machine learning and analytic processes that examine behaviors, file reputations, threat feeds, and other sources of data. It captures real-time activity data from all your endpoints and analyzes it for malicious behavior, creating a global threat monitoring system.
Predictive models enable local systems to foresee new threats and avert unknown malicious behavior without signatures or pre-existing knowledge of the specific threat.
Final Thoughts
Using an endpoint security cloud can give you tons of benefits. Firstly, it keeps your operations running seamlessly, updated, and secure. Managing finances will also be easy since cloud services don't require a long-term capital investment. Moreover, with the cloud's updates, you can quickly enjoy new features. It's also scalable so adjusting the number of endpoints can be done in a breeze.
Xcitium provides a comprehensive set of security tools including endpoint security. It keeps users productive by stopping malware before it infects your network. Contact us now!
Next Generation Endpoint Protection
Best Practices for Endpoint Security