The ongoing need for remote work setup has contributed to the increase in security issues, particularly in endpoint security compliance standards. The advent of more sophisticated threats does not only make you susceptible to downtime but can also put your business at risk for legal repercussions.
By meeting the requirements of applicable security standards, you can protect your business's reputation and improve company culture. The question is, how do you go about addressing endpoint security compliance? Read on and find out.
Importance of Meeting Endpoint Security Compliance
Compliance standards, data protection, and regulation, etc. were created and implemented to protect personal and financial data. They work by preventing unauthorized data collection and exploitation, which puts a stop to digital theft and misuse of private, identifying data.
More and more users are becoming aware and giving importance to these compliance standards, which is why you should, too. In fact, a Cisco survey in 2019 shows that 48% of customers are ready to change providers in the name of protecting their data and privacy.
Keep in mind that endpoint security compliance is not just important in terms of meeting customer satisfaction. There is also a legal requirement for companies to maintain and meet these standards. It's become significantly crucial that about 107 countries around the world are already implementing legislation to protect user data.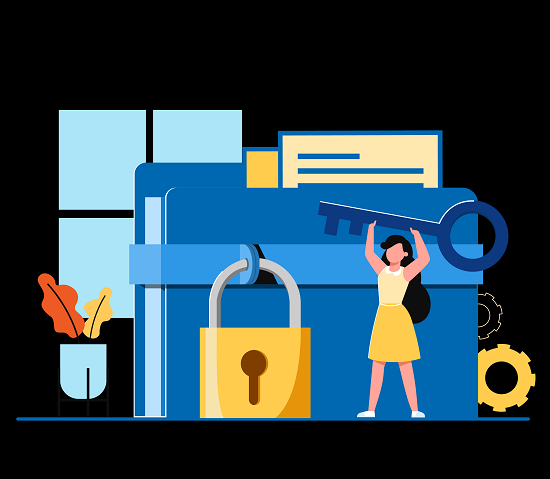 Types of Endpoint Security Compliance
There are three major types of endpoint security compliance standards. These are:
PCI DSS
Payment Card Industry Data Security Standard is put in place to protect credit card and payment information. Merchant or service providers are companies that process or collect payment information and they are subject to comply with PCI DSS.
HIPAA
Health Insurance Portability and Accountability Act applies to healthcare providers, insurance providers, and hospitals. This compliance standard protects confidential patient information in healthcare industries. This includes:
Health records
Patient payment information
Demographic data
Any identifiable information of the patients
GDPR
General Data Protection Regulation applies to anyone operating in the EU. It covers the collection and distribution of data or any information of an individual without their consent. This applies to both private and public entities that take hold of personal information from any EU citizen.
In addition to these three, there are also other data protection compliances that you may need to meet depending on your location or jurisdiction. In a nutshell, there are different kinds of endpoint security compliance standards that cover various aspects of an environment. Keep this in mind when coming up with the best approach to meeting compliances. If it's too much for your IT team, you can always seek help from an experienced compliance specialist.
Endpoint Security Compliance Requirements
To maintain and meet the various endpoint security compliance standards, there are requirements you should never miss.
PCI DSS
Secure Network and Systems
Protect Cardholder data
Vulnerability Management
Strong access control measures
Monitor & test networks
Maintain IS policy
HIPAA
Audit Controls
Integrity
Authenticated access to EPHI
User/entity authentication
Transmission security
Workstation Use
Device and Media Controls
Evaluation
GDPR
Security of Processing
Notifying the supervisory authority regarding personal data breach
Appropriate technical and organizational measures
Endpoint Security Compliance: Consequences of Being Non-compliant
Knowing and understanding the different kinds of compliance standards is one thing. Ensuring you meet them is another and just as important. Why? Because being non-compliant comes with costly consequences, especially in the legal department.
Here are some of the repercussions you may face if you fail to meet compliance standards:
PCI DSS
You may be fined by payment brands or they may take away your authorization to accept card payments if proven to be a non-compliant merchant. This scenario also breaches GDPR. If you fall victim to a data breach, you could face fines of up to 4% of your annual global turnover, which is not a small thing.
HIPAA
HIPAA determines the severity of the punishment according to the nature of the offense. It may be due to neglect, knowingly ignored, or an oversight.
A single breach in HIPAA might result in multiple violations, which individually range from $100-$50,000 per violation. You could also be facing criminal penalties that may result in one to ten years imprisonment or fines of $50,000-$250,000.
GDPR
Breach of GDPR could take a huge toll on your business, whether it's a less severe infringement. This may cause you a monetary fine amounting to about 2% of your company's worldwide annual revenue from the preceding financial year.
For offenses that go against the very principles of GDPR, you could be facing a fine of up to 4% of your company's worldwide annual revenue from the preceding financial year.
At Xcitium, we can provide you with a number of endpoint security solutions that can support compliance. Browse through our products at our website.