What are Open Source Endpoint Detection and Response Solutions?
Open source endpoint detection and response (EDR) solutions are deployed to notify security teams about suspicious activities happening in the network. It examines and contains any malicious files discovered on endpoint devices.
Open source endpoint detection and response (EDR) tools consolidate endpoint data, such as processes, file executions, communications, and user logins to find out about anomalies that may indicate a threat. They also automatically remove and isolate any threat on the network.
An In-Depth Look on Open Source Endpoint Detection and Response
Endpoint detection and response is a network security system that searches threats in networks in real time. After it identifies and assesses suspicious activities on endpoints and hosts, it provides a rule-based and automated threat response.
Through the help of EDR, security teams are able to streamline network security processes and free up their time for more productive and business-oriented duties.
The following are the primary purposes of an Open Source Endpoint Detection and Response:
Examine endpoint traffic and data for anomalies or patterns that could signal a threat or breach.
Respond, eliminate, or contain all threats or malicious files
Notify security staff about the presence of risks to the network.
Use analytics tools to look into well-known threats and look for their signatures.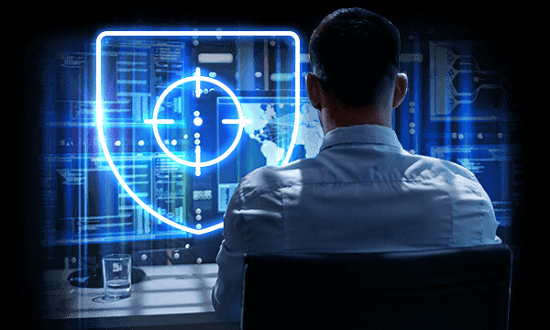 Open Source Endpoint Detection and Response: What is Network Detection & Response (NDR)?
Network detection and response (NDR) is another security tool that sees known, unknown, and zero-day threats within your network. It provides a single management dashboard and can be integrated with machine learning or AI to perform analysis of network traffic and response to threats while enabling workflows and automation.
The difference between EDR and NDR is that the former focuses on protecting endpoints from attacks by blocking malicious traffic. Cybercriminals who can get their way around EDR are stopped by network detection and response. In other words, Open Source Endpoint Detection and Response is a grass-roots view while NDR is a panoramic view.
What are the top open-source endpoint detection and response tools?
1. OSSEC
This open source endpoint detection and response and free EDR provides log analysis, real-time window registry monitoring, as well as other excellent functionalities. OSSEC is often deployed by large enterprises, SMBs, and governmental agencies that need light EDR features, which includes:
Scanning and processing of log data from various endpoints.
Malware and rootkit discovery with process and file-level scanning to identify malicious applications.
Proactive response using firewall policy benchmarking, support integration with third party apps
System inventory recovers data, such as hardware info, deployed software, versioning, utilization rate, and network services.
2. TheHive Project
This security incident response platform provides fast and detailed security incident reports. Some of its best features are:
A dynamic dashboard with password protection for RAR or ZIP files, custom templates, and the ability to import zip archives containing suspicious data or malware
Users can generate unique alerts using advanced filtering capabilities, which include filtering and easy export.
Forensics and incident response for a quick view of IPs, URLs, addresses, domain names, hashes, and files
VirusTotal to cross-examine incident reports
3. osQuery
osQuery is a querying program that enables visibility of connected devices and is commonly used by companies. It is published under the Apache license.
The interactive querying console gives users a better perspective of operating systems, making it easier for them to find relevant information.
A powerful host-monitoring daemon collects query results to produce logs more quickly, making it easier to manage configuration, performance, and infrastructure health.
4. Nessus
While it lacks complete open source endpoint detection and response features, the Nessus vulnerability scanner examines ports for system flaws and offers the following capabilities:
Scripting and various plug-ins with scripting language, server detection, processor information, recent file history, a Windows scan without admin credentials, and the last boot time of Microsoft Windows
A patching indicator that detects vulnerabilities and makes recommendations on how to fix or patch them
Detailed vulnerability scanning
5. Snort
Snort is a powerful intrusion prevention system that analyzes packet recording and real-time traffic. It's also good for audits and threat investigations. However, it does not have completely open source endpoint detection and response capabilities. It only offers the following:
Sniffer, packet logger, and lightweight Network Intrusion Detection System
Tunneling protocol support for PPTE over GRE, MPLS, GRE, IP, and ERSPAN
6. Xcitium: Open Source Endpoint Detection and Response
Xcitium provides holistic detection, response, and protection capabilities against malware and other cyber-attacks.
Its open source endpoint detection and response solution enables users to examine what's happening across their whole system at base-security-event level. It has full-blown EDR capabilities, with an auto-containment technology that stops undetectable threats usually missed by basic security tools.
Want to know more about Xcitium products? Contact our team and we'll gladly help you find a solution that fits your needs.