In today's ever-evolving digital landscape where cyberattacks continue to take place, the question isn't if a security incident will happen—but when.
Keep in mind that threats do not just exist outside your networks but inside your enterprise as well. This is why you need to ramp up your security for endpoint technologies.
WHAT IS CYBER HYGIENE?
Cyber hygiene ensures the basic health and security of software and endpoint technologies. This is typically taken care of by a security practitioner, a computer system administrator, and the rest of the users.
Cyber hygiene helps maintain and protect existing devices that function well to make sure they stay that way and away from threats, such as malware. This practice also aims to streamline your organization's sensitive data and protect it from theft or attacks.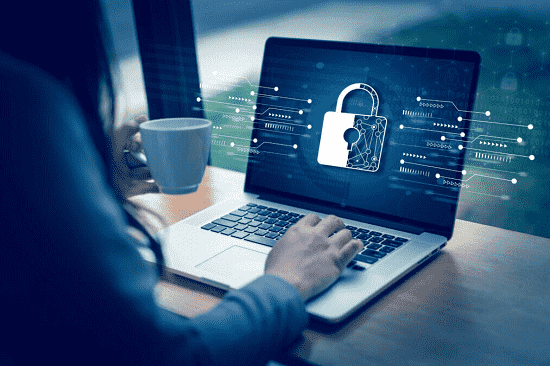 Just like with human hygiene, neglecting cyber hygiene can lead to a virus and data breach, which may have a significant detrimental effect on your company.
Why is cyber hygiene important in endpoint?
Fortifying your organization's cyber hygiene helps guarantee your system's health. This can be achieved by implementing practices that constantly help deter attackers from breaching your network, installing malware, or exploiting personal information.
Giving importance to proper cyber hygiene can also improve your incident response strategies, should a successful attack occur.
While it's easy to rely on experienced cybersecurity professionals when it comes to protecting your network, don't forget the power of each of your employees and all end-users in your organization. Making them understand the basics of cyber hygiene can support the protection and maintenance of your endpoint technologies.
What are the benefits of cyber hygiene?
Proper cyber hygiene comes with three major benefits your organization can take advantage from:
Security — Implementing cyber hygiene best practices can help fend off cyber criminals from installing malware and viruses, as well as accessing your organization's valuable data.
Maintenance — Proper cyber hygiene helps identify obsolete software and administrative systems. Maintaining these areas makes it less likely for your network to become exposed to threats.
Routine cyber hygiene processes — Executing well-thought-of procedures allow your software and endpoint technologies to run efficiently while being less vulnerable.
In addition to that, proper cyber hygiene gives off more benefits, such as:
Better protected customer data
Better chances of detecting unauthorized software in a system or device
Heightened chances of identifying previously unmanaged assets
Streamlined procedures to meet compliance audits more easily
What are the risks of poor cyber hygiene?
Tolerating poor cyber hygiene can result in several security vulnerabilities vulnerabilities that can easily cascade through your entire IT environment. Some of the risks include:
Data loss – Failing to back up your local hard drives and online storage can lead to the loss of important data due to incidents including hardware failure, improper handling, ransomware, data corruption, and theft.
Misplaced data – Not considering organizing your data in a proper file system comes with the high risk of it being misplaced, especially as your company continues to grow.
Software vulnerabilities – Patches and updates are crucial to fixing known vulnerabilities in your products. That said, it can be lethal for your business if you don't have a process for releasing them on a timely basis. Remember that one cause of breaches is poor patch management and old or out-of-date software.
Malicious software – If your antivirus and other security tools are not habitually updated, cybercriminals can take advantage of malicious software to gain access to your company network and set up more targeted attacks.
Poor vendor risk management – Today's digital landscape is also made up of hybrid IT environments. So if you're relying on third-party vendors and service providers to strengthen your network security, you also need to focus on the potential security risks they pose. Not giving a thought to this area can leave you wide open to service disruptions and breaches.
Lack of compliance – Not having proper cyber hygiene leaves loopholes in your compliance with PCI, DSS, HIPAA, or other regulatory frameworks.
Security breach – The worst risk of improper cyber hygiene is a successful attack. This can leave your organization unprotected from data theft, business disruption, and utterly expensive ransomware payouts.
What are the best practices for proper cyber hygiene?
Proper cyber hygiene calls for a series of practices and workflows that empower your cybersecurity. This includes:
Creating a proper cyber hygiene policy
Documenting all equipment, hardware, and software
Identifying unused or outdated software and endpoint technologies
Updating all software or hardware whenever available
Ensuring antivirus and antimalware tools are properly installed and configured
Ensuring proper password management
Limiting access to authorized personnel
Making sure routers and firewalls are properly installed and configured
Using two-factor or multifactor authentication
Physically segregating computer networks
Having an on-call list of professional security analysts
Keeping up with the latest cyber hygiene best practices
Xcitium Cyber Hygiene
The concept of proper cyber hygiene is very simple: to regularly implement a list of practices and precautions that will keep your organization safe, as well as your endpoint technologies.
If you need help in monitoring and hunting threats in your endpoints, network, or cloud, look no further than Xcitium. Call us now to talk with our security experts!