Latest Ransomware Information, Statistics, News, And Facts 2022
Arthur
11 Oct, 2022
137 Views





(
2
votes, average:
5.00
out of 5)

Loading...
The first ransomware attack occurred in 1989—this attack targeted a group of health workers that attended a seminar organized by the world health organization. The developer of the ransomware, (known as AIDS Trojan then) deceived the attendees into believing the disk he distributed contained information related to AIDS. But it was a trick, and ransomware criminals have maintained a similar method in recent attacks.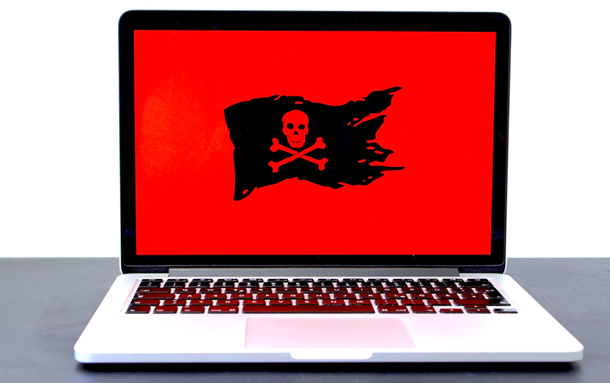 After the attack, which was actually curtailed and the victims' data released, ransomware wasn't in the news until the mid-2000s. Since then, ransomware attacks have become a nightmare to healthcare providers, schools, government agencies, individuals and other businesses. Is ransomware thriving or decreasing? Perhaps that's why you're on this page to know the latest ransomware information.
You're sure on the right page. Below, we'll be taking a look at some latest ransomware information that might interest you.
Latest Ransomware Attack Statistics 2021
In 2019, during the start of the 2019-2020 academic school year, Inside Higher ED reported that two American colleges were hit by severe cyber-attacks. Monroe College of New York City experienced a harsh ransomware attack that locked down their files. No statement was made on whether they paid the ransom or not. Meanwhile, Regis University in Denver, Colorado, experienced a ransomware attack in late August, shutting down all internet and phone services.
According to SC Magazine, the New Orleans city government encountered a ransomware attack in early 2020, costing them over $7 million. Luckily, the city had cybersecurity insurance; they received $3 million back. However, the report says the situation may infer underinsurance.
Baltimore Sun reported that the Baltimore City government was hit by a ransomware attack that cost them over $18 million to recover their systems. Including crippling of activities for one month of the attack.
According to CNET, New York City capital was hit in 2019 with a ransomware attack that took several vital services offline.
A report from Coverware says the increase in ransomware payment is due to the Ryuk ransomware, which demanded $288,000 per incident, unlike other ransomware demands of around $10,000.
CBS News reports that the city of Riviera Beach in Florida experienced a ransomware attack in June 2019, paying a ransom of $600,000 before recovering their files.
According to Times Union, Albany County in New York experienced three cyberattacks within three weeks in late 2019, including an attack on the Albany County Airport Authority (ACAA) on Christmas day, resulting in undisclosed payment by the ACAA.
A report by the BBC says a ransomware attack on a Danish company—Demant recorded the highest amount of ransom demanded by ransomware attackers. The attackers demanded about $85 million after restricting access to 22,000 computers in 40 countries. The company was forced to work with pen and paper until normalcy was restored.
Statescoop says SamSam ransomware hit Atlanta, Georgia in March 2018. Rebuilding its computer network cost over $5 million, and nearly $3 million in hiring crisis managers and emergency consultants.
In 2019, Health IT Security reported that multiple healthcare providers were hit by ransomware malware in early 2019, and ransoms were paid for data retrieval. One healthcare provider paid $75,000 to retrieve files.
The FBI says payments of ransomware attacks are around $1 billion.
In 2018, enterprise ransomware infections were up to 12%. This is according to a report by Symantic. Also, they noted that enterprises accounted for 81% of ransomware attacks in 2018.
According to a survey report by IBM, over 55% of the respondents are willing to pay ransoms demanded to access digital family photos, and 39% without children stated the same. More so, a quarter of business executives are willing to pay $20,000 to $50,000 for their encrypted data, IBM noted.
Cyberscoop says a Massachusetts school district experienced a ransomware attack in April 2018 and paid $10,000 in Bitcoin as ransom.
Is Ransomware Decreasing Or Increasing?
You do guess it well. From the available information, ransomware is increasing. One may wonder why the perpetrators are not trailed in the face of harsh attacks on even government agencies and healthcare providers. But ransomware criminals have often requested payment via Bitcoin making it difficult to trace their identities. As reported by Coveware, around 98% of ransomware payments were made in Bitcoin, making it the primary payment method.
However, 96% of victims are given the decryption key after payment of ransom. This is, perhaps the only positive side of ransomware attacks. But still, this doesn't help the situation as companies
suffer huge financial losses to ransomware attacks. What to do then? Preventing ransomware is the way to go!
You should get the best security systems to keep your data and computers protected against ransomware and other cyber-attacks. Advanced Endpoint Protection (AEP) can help identify and block sophisticated threats, including those that trick antiviruses/antimalware to penetrate your computers. Data backup is also necessary as it enables you to retrieve your data when ceased.
See Also: