What Is Vulnerability Assessment?
Arthur
10 Oct, 2022
4018 Views





(
2
votes, average:
4.00
out of 5)

Loading...
What Is Vulnerability Assessment? The name suggests the process of recognizing, analyzing, and ranking vulnerability in computers. and other related systems to equip the IT personnel and management team with adequate knowledge about prevailing threats in the environment. With the appropriate information at hand, the risk factors can rightly be understood, and the required measures can be defined competently without any delay. Vulnerability Assessment is not specific to one industry and can be applied in all industries ranging from IT systems to Energy and other utility systems.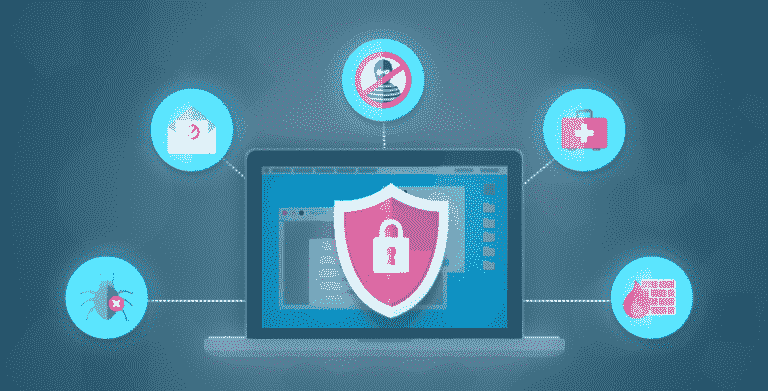 What Is Vulnerability Assessment and The Importance Of Vulnerability Assessment
Vulnerability assessment provides deep insights on security deficiencies in an environment and helps to evaluate a system's vulnerability to a specific threat and the evolving ones. Simply put, an organization can fully understand the security flaws, overall risk, and assets that are vulnerable to cybersecurity breaches. To stay protected and to counter surprise attacks, a thorough vulnerability assessment can fix the unattended security issues.
What Is Vulnerability Assessment and Types Of Vulnerability Assessment Scans
Basically, a vulnerability assessment applies various methods, tools, and scanners to find out grey areas, threats, and risks. Everything depends on how well the weakness in the given systems is discovered to attend to that specific need. Find below different types of vulnerability assessment scans:
1. Network-based scans
Going by the name, it helps identify possible network security attacks. The scan helps zero-in the vulnerable systems on wired or wireless networks.
2. Host-based scans
Server workstations or other network hosts vulnerabilities are easily identified using these scans. In the process, ports and services are examined vigorously. It also provides excellent visibility into the configuration settings and patch history of scanned systems for any vulnerabilities.
3. Wireless network scans
Wireless network infrastructure is scanned to identify vulnerabilities, it helps in validating a company's network if any vulnerability assessment.
4. Application Scans
It is used to test websites to discover all known software vulnerability.
5. Database Scans
Database Scans aid in identifying grey areas in a database to prevent vicious attacks by cybercriminals.
What Is Vulnerability Assessment vs Penetration Testing
Penetration testing is ethical hacking, it is also known by the name pen testing. The given systems are tested which may include a computer system, network or web application to discover defense vulnerabilities that a cybercriminal can make use to exploit.
In most of the cases, a vulnerability assessment is often conducted with the help of a penetration testing component to recognize vulnerable areas in an organization's procedures or processes that might not be detectable with network or system scans. In the technical terms, this process is seldom mentioned as penetration testing/vulnerability assessment or VAPT.
Penetration testing is not enough to get complete clarity of the prevailing vulnerabilities, as a matter of fact, it is one of the approaches. The procedure will reveal the appropriate ideas for mitigation to reduce or remove the risks. Furthermore, automated network security scanning tools provide reports on vulnerability assessment which need to be attended through evaluating specific attack goals or scenarios.
Enterprises must run vulnerability tests periodically to make sure their networks are safe. This is vital particularly when modifications are made, say for example when new services are added, new equipment is installed, or ports are opened.
On the other hand, penetration testing includes recognizing vulnerabilities in a network, therefore it encourages attacks on the system to derive the remediation formula. Even though it is carried out in harmony with vulnerability assessments, the main purpose of penetration testing is to investigate if a vulnerability really exists in the given systems. On the contrary, to prove that an exploit really exists, it can damage the network or application in the process.
Typically, a vulnerability assessment is customarily automated to include a range of unpatched vulnerabilities, penetration testing usually blends manual and automated techniques to help testers examine deeper of the vulnerability assessment approach. It helps the testers to gain access to the network in a controlled environment.
Steps To Guide Vulnerability Assessment
With the data generated from vulnerability assessment, security professionals need to come up with ideas and ways to prevent and provoke online dangers. Grimly, that is not happening as they miss out cull out the right information from its automated report. If rightly approached, this can add a lot of value to the enterprise vulnerability assessment approach.
For enterprises that aim at gaining a strategic perspective regarding possible cybersecurity threats, the vulnerability assessment provides unique possibilities. What matters the most is the approach, sorting out the list one-by-one, and narrowing down on the issue. When there is a step-by-step approach in place the results from reports can be used to touch higher altitudes vulnerability assessment approach.
Be it an automated or manual vulnerability assessment tool, the steps proposed here will help you delve into an effective process that is productive and profitable for the organization.
Vulnerability Assessment Approach – Step 1
Even before you get started knowing your assets and their worth is important, so that you can decide on the critical value for each device. Plainly said, at least know the worth of the device that you have on your network or at least the devices that you will examine. Review the underlying facts whether the device is accessed by everyone in the facility or is it a kiosk or just administrators and authorized users. This information can throw a lot of details that you need to set right vulnerability assessment approach.
Once you have these details at hand you will be able to predict the below-stated points:
The impact of Risk
The threshold of Risk
Practices and policies for risk mitigation in each device
Suggesting the risk strategy
Remediation or Mitigation for each device or service
The analysis of business impact
Vulnerability Assessment Approach – Step 2
Get details of installed systems before the vulnerability assessment. It is a must to know what they are, what they do, and for who – also review the device open ports, processes, and services. Besides these, get a better knowledge of the certified drivers and software that need to be installed on the device and the basic configuration of each device. Collect public data and vulnerabilities concerning the device program, version, vendor and other related details vulnerability assessment approach.
Vulnerability Assessment Approach – Step 3
Make use of the right policy on the vulnerability scanner to achieve the anticipated effects. Before you run the vulnerability scan, check for any compliance requirements in accordance with the company's posture and business. Once you have understood these factors, identify the best time and date to run the scan. It's vital to identify the client industry context to plan if the scan can be run in one single shot or if segmentation is required. Get approval of the policy for the vulnerability scan to be performed vulnerability assessment approach.
Vulnerability Assessment Approach – Step 4
Vulnerability assessment report creation is the last and most important stage of all. It is important to pay attention to the details and combine extra value to the guidance phase. This will help you to gain true value from the report, add recommendations based on the original assessment objectives.
Based on the criticalness of the assets and results, add risk mitigation techniques. Point out the potential gap between the results and the system baseline definition. Also, suggest measures to set right the deviations and mitigate potential vulnerabilities. Conclusions drawn based on vulnerability assessment are very useful and are arranged in a way to guarantee the perception of the finding vulnerability assessment approach.
A detailed report needs to pack the below-mentioned points:
Vulnerability Name
Vulnerability Discovery Date
CVE – Common Vulnerabilities and Exposures Scores
A comprehensive explanation of the vulnerability
Affected Systems & its details
Information about the methods to fix the vulnerability
PoC of the vulnerability
Xcitium – What is Vulnerability Assessment?
Vulnerability assessment helps to understand the grey areas to increase the security level of given systems. Cybercriminals target computers, ports, and network systems with a clear goal. Running a vulnerability assessment enables us to understand the network and systems the way these online attackers see them.
Xcitium provides automated tools to run vulnerability assessments. The HackerGuardian and Web Inspector solutions are renowned Vulnerability Assessment solutions in the market. But, Dragon Labs offers much more than an automated tool can offer. It conducts vulnerability assessment engagements in accordance with the NSA INFOSEC Assessment Methodology (IAM). It implements a cyclic approach to vulnerability assessment to make sure the users are always ahead of the opportunists out there.
XcitiumAdvanced Endpoint Protection software offers 7 layers of defense – antivirus, firewall, web URL filtering, host intrusion prevention, auto-sandbox (containment), file reputation and viruscope (behavioral analysis). The users can try a free 30-day trial before they sign up for the paid version. The Default Deny Security and Cloud-based Advanced Malware Analysis are the highlight of this vulnerability assessment product!
See Also: