Endpoint security provides antimalware protection to protect the endpoints from malware interference. The security technology supports virtual desktops, mobile devices, laptops and workstations.
The most common types of malware that affects the system antimalware are Trojan horses, spyware, rootkits, worms and viruses.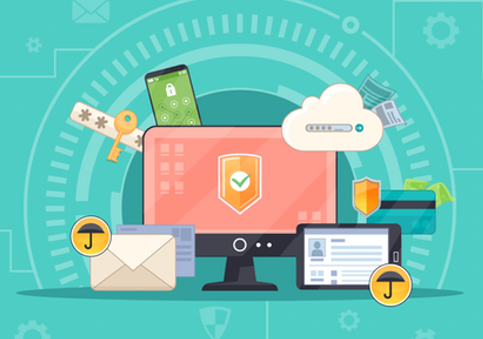 The Magnificence Of Endpoint Antimalware Protection Software
Endpoint security antimalware protection system must have antimalware the capacity to defy malware attacks; secure clients when they are sending and receiving messages, surfing the web or connecting the devices to the web; and stop the multiplication of antimalware attacks that tried to succeed.
Endpoint Antimalware Protection Suite
To meet those objectives, the present endpoint antimalware protection suites give layered protection as an efficient antivirus usefulness – with the capacity to shield against new or generally known/unknown dangers, or zero-day dangers –, for example, antispyware, email security, firewalls, prevention of data loss, notifications when user enters a creepy website that could be potential of causing dangers and substantially more antimalware.
Magnificence of Antimalware Protection
The magnificence of such antimalware suites is that its a completed security package with different functionalities introducing a strong prevention mechanism between internal and external malicious activities. This type of protection system exploits diverse techniques to stop malware, so an intentional antimalware attack or interruption is probably not going to succeed essentially by using antimalware advancing through protection layers. In addition, a suite is less complex for IT than to oversee a group of various applications from various merchants by using antimalware.
Key Features Of Endpoint Antimalware Protection
Following are typical features found in endpoint security antimalware suites:
Antivirus: Malware authors are much sophisticated to develop malware that can escape detection. Antimalware works best with a perfect combination of signature-based scanning with heuristics techniques and cloud-based global threat efficiency to identify and pull out malware from the infected system. It works effectively to fight against antimalware the most toughest zero day threats.
Antispyware: Antispware is installed to run in the background of the system constantly to block any potential spyware installation.
Data loss prevention (DLP): The DLP plans to ensure antimalware protection of information that leaves the security of the corporate network internally antimalware, regardless of whether it's by means of email messages, USB drives, on a workstation or cell phone, or transferred to the cloud.
Firewall: Every system has a default firewall and antimalware protection, however a secondary firewall on the antimalware endpoint security is essential to give another layer of protection against malware.
Device control: Malware can cause PC infection that isn't associated with a system network or the internet. Associating a USB device to a PC or when a software is installed through a DVD or CD enhances the chances of potential risks of inserting a malware application in antimalware to the target system or network. Devices control empowers IT to confine user access by setting and implementing device access rules and antimalware.
Email Protection: This segment of antimalware suites helps to sift through phishing messages, spam and different messages that could convey malicious content.
Website browsing security: Most antimalware endpoint security suites counsel some sort of appraisals for the database to demonstrate whether a site is protected to browse. With this protection set up, sites marked as dangerous won't be opened. Users would get a caution message if they enter a malicious website to protect by using antimalware.
See Also:
Endpoint Protection
Trojan Horse
EDR
Managed Threat Detection and Response