WHAT'S THE DIFFERENCE BETWEEN SIEM VS EDR?
Organizations of all sizes in whatever SIEM industry are facing the risks of today's ever-evolving threat landscape. This is SIEM and EDR why it's crucial to have reliable threat-monitoring strategies in place.
To help you with just that, SIEM and EDR are effective threat monitoring and response solutions you can count on.
The problem is, these tools can have overlapping functionalities and capabilities, which are often confusing to decision-makers. If you're unsure as to which solution to go with for your organization, this article may be just for you.
What is EDR Vs SIEM?
EDR refers to endpoint detection and response. It is a SIEM vs EDR tool specialized for endpoint devices that fortifies an organization's cybersecurity posture. One of its SIEM implementation processes involves deploying an agent on systems to uncover threats on the endpoints.
SIEM vs EDR is composed of a set of behavioral detection rules designed to sustain endpoint protection from day one. EDR also provides threat intelligence-based detection and supports custom rule mechanisms.
Let's take a closer look at how the components of EDR are broken down: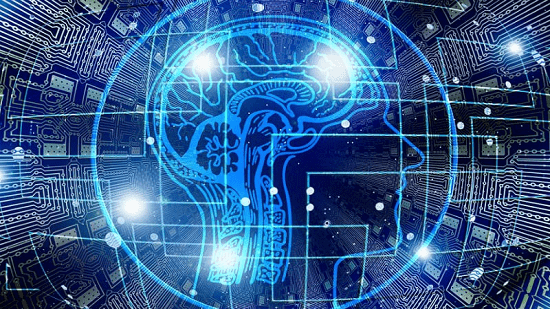 Endpoint
EDR Devices connected to an organization's network, such as mobile devices, desktop computers, laptops, tablets, cloud-based systems, and other IoT devices.
Detection
The SIEM vs EDR tool continuously monitors the endpoint device for signs of unusual activity or behaviors and collects information.
Response
In the presence of any unusual activity, an automatic notification will be sent to the system used to notify them of a potential threat. The SIEM vs EDR user can then take appropriate action to work on and counter the risk.
In a nutshell, EDR can help your organization pinpoint cyber attacks that may have slipped past your digital perimeter SIEM vs EDR security. It's also a type of security solution that can provide you with granular visibility, threat investigations, and detection of fileless malware and ransomware. Most importantly, SIEM vs EDR can deliver security alerts for investigations.
What is SIEM?
SIEM stands for security information and event management. It is a 24/7 tool for log management and security event correlation that offers more visibility into enterprise IT environments.
SIEM vs EDR can also be described as a hub for security tools, endpoint, network, and cloud data that collects security notifications and actively monitors logs. This is SIEM vs EDR essential for reviewing a broad scope of security data.
Using the data collected, SIEM vs EDR establishes patterns and flags potential threats. This is when your IT team can then investigate any perceived threats to pinpoint a SIEM vs EDR security incident at its early stages—possibly before it even occurs.
One of the main advantages of implementing SIEM vs EDR is the automation of threat detection. The SIEM vs EDR system alerts your IT team of potential threats so they can respond as soon as possible. A well-founded SIEM and EDR technology can also help you with HIPAA compliance since the HIPAA standards include event log reviews as best practices.
IMPORTANCE OF SIEM VS EDR
Organizations with inadequate threat monitoring are looking at a series of consequences including data loss, remediation costs, and non-compliance fines. Of course, there is also the issue of sophisticated SIEM and EDR cyberattacks that can have a severe, and potentially life-threatening, impact on your business.
With that said, the implementation of reliable cybersecurity solutions should never be taken lightly no matter what industry you operate in. Although SIEM and EDR differ from one another in terms of specific functionalities, they are both long-term monitoring solutions that should be part of every SIEM and EDR cybersecurity program.
Using a combination of SIEM and EDR tools strengthens your network's threat response planning, which is key to achieving optimal security.
Benefits of SIEM VS EDR
Here are some of the most essential benefits when SIEM vs EDR are used together:
24/7 threat response
Threat response tools are crucial if you wish to achieve continuous security monitoring within your networks. SIEM can help you gather security alerts and logs while EDR is what you need to monitor endpoints. These tools are what will provide you with around-the-clock monitoring which can be useful when responding to real-time threats and ultimately establishes optimal security and peace of mind.
Increased network visibility
Integrating multiple tools into one cybersecurity approach expands your monitoring capabilities. Both SIEM vs EDR provides essential threat detection and logging services that can help you envision a more precise picture of your organization's threat landscape.
Incident response planning
An organization's cybersecurity posture does not end in threat detection. You also need to have the capacity to respond to threats as quickly as possible. Fortunately, SIEM and EDR deliver real-time alerts to your team, who can then investigate the threat and act on it when necessary.
Expert guidance
24/7 monitoring calls for about 8-12 security analysts. This is where outsourcing your SIEM and EDR needs would be beneficial.
Scalable solutions
Your cybersecurity tools should grow alongside your organization. SIEM and EDR are both scalable solutions that can provide what your business needs as it continues to grow.
If you're wondering which solution to go with, the ideal decision would be to use both. What's important is to have a security system that provides a centralized platform for all your cybersecurity needs. Both SIEM and EDR can help you with just that. Learn more network security tips by browsing our website.


Move Away From Detection With Patented Threat Prevention Built For Today's Challenges.
No one can stop zero-day malware from entering your network, but Xcitium can prevent if from causing any damage. Zero infection. Zero damage.
Book A Demo