Did you know that the majority of organizations encounter attacks on endpoints frequently? In a study by Ponemon Institute, 81% of companies experience malware, and 28% face attacks involving stolen devices.This fact tells you that cybersecurity attacks and endpoint threats will continue to evolve. As such, it is crucial to improve your endpoint software security plan in your company. Endpoint software allows your organization to protect all endpoint devices such as laptops, smartphones, tablets, IoT devices, and more.
8 Must-Have Features of Endpoint Software
To get a strong protection, endpoint software should have these features:
Endpoint Software: Up-to-Date Endpoint Protection
As stated earlier, 81% of companies experience malware, making it one of the most prevalent endpoint attacks. Because of that, your endpoint software should have an up to date endpoint protection. Some features that indicate an excellent endpoint software for a company are:
An automated malware removal system

Protection for social media platforms

Exploit blockers

Email filtering

Precise endpoint threat detection and more!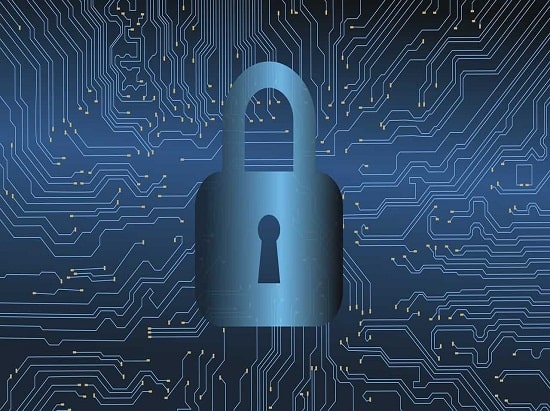 Endpoint Software: Centralized Control Panel
So what is a centralized control panel? It is a space wherein administrators can manage all endpoints in one place. This feature gives more visibility of possible endpoint threats and controls a user's access to applications.
Below are the other benefits that a centralized control panel can provide:
See audit trails

Receive security alerts

Revise or establish new policies

Schedule mass updates
Hybrid security tool choices
You can divide security tools into two parts: cloud-based or on-premise. Cloud systems are a centralized approach to protecting sensitive data on cloud-based servers. On-premise, on the other hand, refers to maintaining the servers in a secure and physical space.
However, an ideal endpoint software for security should be capable of handling both cloud and on-premise systems. This step also prevents you from any hassle in case you plan to make changes in the future.
Advanced security for servers
Endpoints are not limited to laptops, smartphones, and IoT devices. Servers are also part of the list, and it is the most vulnerable type of endpoint. As such, it would be best to choose an endpoint software capable of protecting your servers.
Here are some indicators that an endpoint software is effective for server security:
Avoid security threats to data storage and other related servers

It consists of special tools to protect your servers
Ability to end or terminate malicious attacks
Let's face the truth. Endpoint attacks are inevitable. But, you can reduce that risk by using an endpoint software that has the ability to end malicious attacks.
The tool should provide options to terminate any threats in the endpoint, including:
Wipe out the registry keys

Isolate the infected system

Reduce the amount of system re-images
Scans for any security vulnerability
For endpoints, it is a must to scan for any possible vulnerabilities regularly. Why? That is because it updates any security patches when needed. However, with the pandemic, it has been challenging to do this procedure due to the remote work system.
As such, it is ideal to pick an endpoint software suitable for remote operations as much as possible. Other than that, users should also be able to:
Schedule for any updates

Scan for well-known vulnerabilities in applications

Prioritizes the most urgent cases
Website and email filtering
With most employees using their personal devices due to the remote system, they might open an untrusted link. This action can cause issues that may endanger all endpoint systems in the company. As such, the endpoint software should have the feature to:
Block unsafe and untrusted sites

Limit employee's access to the web

Filter all emails and the attachments inside of it
The ability to integrate Artificial Intelligence (AI) and Machine Learning (ML)
The complex design of endpoint threats can make it challenging to fix the problem. But, utilizing technologies like AI and ML can keep your endpoint software system in place more effectively. 69% of enterprises also believe that AI is essential to combat any security attacks.
Aside from that, AI and ML are capable of:
Applying multi-factor authentication in the system

Put security permissions

Prevent any information or data loss
What's Next on Endpoint Software?
It is crucial to choose an endpoint software with the right features for your company. But, it can be challenging to deal with these issues, especially if you are only starting out in the industry.
If you need any help with endpoint devices, you can consult with Xcitium today. Xcitium is a leading cybersecurity vendor that offers endpoint software solutions and other products for your organization.