The Coronavirus pandemic has changed the way of how organizations operate. Given the situation, most companies have carried out work from home system to avoid the virus. But, working from home can also mean that your endpoint devices would be at risk of cyberattacks. Why?
One reason is that a company would only have limited control of the endpoint devices. Your employee might use their personal gadgets or connect to a public internet for work, leading to harmful cyberattacks. Thus, there is a need to establish an EDR connection system. It is to protect your organization against these endpoint vulnerabilities.
The Current Situation of Endpoint Security
Nowadays, attackers continue to plot advanced and complex plans to invade endpoint security. Thus, it is clear that traditional EDR connection solutions are no longer enough in protecting your organization.
So what is the current situation of endpoint security? According to a 2017 study by Sophos, 60% of organizations lack comprehensive endpoint defenses and protection. The report states that their defenses are not capable enough to block cyberattacks over the past years.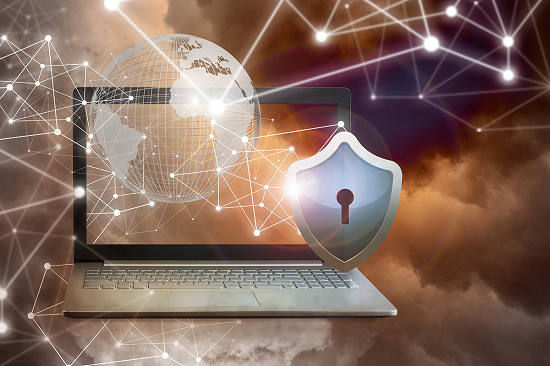 What's more, endpoint threats have been on the rise since the Coronavirus pandemic. In a survey by Carbon Black, 60% of respondents stated that their organization has become at risk since the Coronavirus. They rely on VPN for endpoint protection, which has become vulnerable since the pandemic.
Given the situation, how can you protect your organization against endpoint vulnerabilities? Maintaining a solid and secure EDR connection is the solution, and we will talk more about it below.
Implement a Stable and Secure EDR Connection System
Any organization can manage hundreds and thousands of endpoint devices. However, each of these endpoints can be vulnerable to cyberattacks—laptops, smartphones, desktop computers—you name it. Thus, there is a need to implement a security solution to fight against this problem.
To combat endpoint vulnerabilities, you should build a solid and secure EDR connection. An EDR connection is a technology that analyzes any threat-related data from your endpoints. Depending on your organization's size and needs, this tool can be any of the following:
An EDR connection system built for a specific purpose
Combination of tools used together to achieve the task at hand
A security tracker device
Cyber attackers nowadays invent advanced and complex systems of invading a network. That said, it can be challenging to combat attackers with traditional security methods. But, with an EDR connection, you can track information on a real-time automated response. Here are the other main functions of an EDR connection to your organization's endpoints:
Collect data and identify any threats from the endpoint devices
Observe and analyze the threats
Plan and formulate a solution to combat these endpoint threats and vulnerabilities
Establish the Same Level of Security on All Endpoints
For an EDR connection system to work, you must establish the same level of security on all endpoints. Endpoints do not only refer to desktop computers or laptops. As most of us know, endpoints are any device that can connect to a network. Other examples of endpoints include:
Smartphones
Internet-of-Things (IoT) devices
Printers
Tablets
Among these endpoints, the usage of smartphones has surpassed six billion as of 2021. However, the majority of organizations still neglect the importance of this device. Focusing on other kinds of endpoints is important. Building a secure EDR connection that would protect your organization against endpoint vulnerabilities is the way to go.
Do Regular Data Backups
Cyberattacks can be unpredictable. Thus, it would be best to prepare and back up your endpoint data in case something happens. This process refers to endpoint backup, which is commonly used by small organizations. It is a method where you transfer information to data centers for protection. All end-users will be able to access the data of your endpoint backup.
But why do you need to backup data regularly? According to a 2020 report, only 41% of companies backup their data daily. As a result, most businesses suffer from gaps in available data because they do not back up regularly. You should create multiple copies of data both locally and in the cloud storage.
Protect Your Organization against Endpoint Vulnerabilities with Comodo
Protecting your organization from endpoint vulnerabilities requires a lot of IT-related knowledge. You need to have expertise in building a solid and secure EDR connection to combat endpoint vulnerabilities. Also, you need to know how to back up all your data in case of an emergency.
To learn more about protecting your organization against endpoint vulnerabilities, contact Comodo today. We will be glad to help you with problems related to endpoints and more.