Diving into EDR solution comparison is vital if you're looking to fortify your organization's endpoint security. Gone are the days when you could faithfully rely on traditional antivirus solutions given today's ever-evolving threat landscape. What you need is a set of complete endpoint detection and protection solutions. In this article, let's know more about different EDR solution comparisons that could work best for your company.
A CLOSER LOOK AT EDR SOLUTION COMPARISON
Endpoint Protection Platform (EPP)
Endpoint protection platform or EPP is an EDR solution that features four primary cyber security functions to prevent attacks from threats, including malware, zero-day vulnerabilities, and file-less attacks. These functions include:
Predict
Prevent
Detect
Respond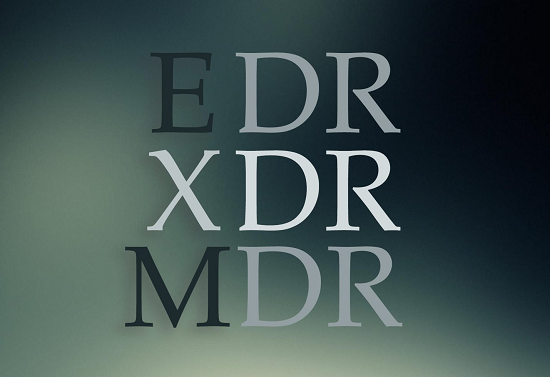 It's designed to replace traditional prevention solutions, such as antivirus and anti-malware—which are often only effective to a few degrees against known threats. It is made possible by using artificial intelligence to increase a network's capacity to stop threats that don't even have signature-based footprints.
An endpoint protection platform also has a cloud-based feature to accumulate data, analyze it, and provide easy access to security analysts.
EPP identifies attacks using methods, such as:
Malware and other file-based threats matching through databases of known signatures
Using blacklists or whitelists to block or permit addresses, applications, ports, and URLs
Testing suspected dangers through sandbox-like executables
Monitoring atypical or suspicious endpoint activities using behavioral analysts and machine learning
Endpoint Detection and Response and EDR SOLUTION COMPARISON
According to a 2021 article by EDUCAUSE, EDR is "the process of monitoring endpoint activity in real-time, looking for digital threats and implementing measures to halt and remediate those threats."
There are elements in an endpoint protection platform that are passive, which are supposed to prevent endpoint security breaches. EDR, on the other hand, is a more active EDR solution that can help determine attacks and prompt automated solutions or manual responses.
EDR takes care of threats that have surpassed an organization's existing security's predict and prevent functions.
Here's how EDR tools function:
Integrate data obtained from endpoints with threat intelligence to help security analysts look for indicators of compromise or IoC
Provide real-time notifications on security incidents
Make forensics and analysts work together to study affected endpoints more efficiently and pinpoint the source of an attack.
Isolate, wipe, or reimagine an endpoint to deliver automatic resolution
Extended Detection and Response (XDR)
EDR solution comparison won't be complete without understanding XDR or extended detection and response.
This solution gives a new meaning to endpoint security as it is designed to automatically gather and connect data from various endpoints and many other parts of the IT environment. It also provides an overview of a network's cybersecurity in one unified interface and integrates security data with systems, such as:
Security information and event management or SIEM
EDR
Network analytics
Identity and access management or IAM tools
XDR aims to help organizations boost the productivity of their security departments, make investigations faster and more comprehensive, and reduce incident response times. It can also deliver more streamlined security operations with consistent and reliable evaluations in any environment.
The problem is, XDR solutions may also come with a few disadvantages. While it may have well-founded knowledge of security technologies from the same vendor ecosystem, it may not have the same analytics capacities for data collected from systems by other vendors.
Put, using XDR technology could lock you into a specific security technology ecosystem. The good news is, as long as your company is on a single vendor approach, this may not be an issue. It's also not wrong to think about whether the augmented analytical value of an XDR solution is enough to make you rely on a single security vendor.
What to Look For in EDR Solution Comparison When Choosing the Right XDR Platform?
Using a reliable XDR solution will give you more value from your existing investments in other EDR solution. That said, there are several factors you should take into consideration when looking for a dependable XDR solution. This includes:
Integration complexity
Time to integrate
Degree of automation
Operational complexity
Holistic solution
Cost
Advanced Three Major EDR Solutions Comparison
Remember, these three major EDR solutions should not be used as separate or alternative strategies if you want to have fortified cybersecurity. While XDR is considered the future of endpoint security, you should use reliable EPP and EDR that can all go hand-in-hand together.
If you're in the market for a top-notch XDR solution, look no further than Xcitium. We can provide you with a solution that has the following benefits:
It covers all stages of an active breach
Has endpoint agents to protect and study endpoints
Network probe for network traffic analysis
Cloud connectors to gather various events from multi-clouds
Analytics and investigation platform to unify all data
A security service layer to support 24/7 threat hunting services
Want to know more about our EDR solution comparison? Continue browsing our site or contact our team.