Linux is the most-used open-source operating system. It's all about performance so traditional security tools are not the best option if you're looking to strengthen its protection. What you need is a reliable and comprehensive EDR for Linux.
What is EDR for Linux?
Endpoint detection and response is a security solution that merges real-time continuous monitoring and accumulation of endpoint data. It is often built with rules-based automated response and analysis functionalities.
EDR for Linux helps your operating system in ways, such as:
Monitoring and gathering activity data from endpoints that could suggest a threat
Evaluating collected data to determine threat patterns
Automatically responding to identified threats to eliminate or contain them, as well as notifying security personnel
Using forensics and analysis tools to research identified threats and look for suspicious activities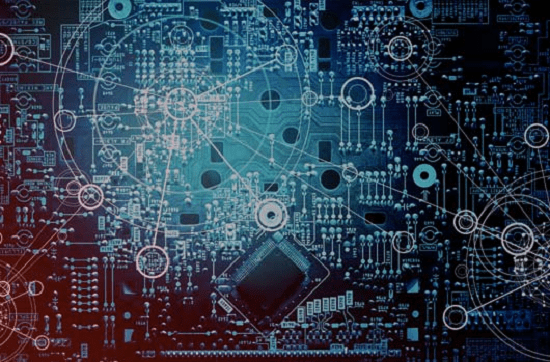 If you're in the market for the best EDR for Linux, here's a list of options you might want to take into consideration:
Best EDR for Linux: SanerNow
SecPod's SanerNow claims to be the number one unified endpoint security and management platform across the world. It's designed to empower IT/Security Teams and help automate their cyber hygiene practices.
SanerNow has an intelligent agent-server model that implements effective endpoint management and security. Some of its capabilities include scanning, detection, assessment, prioritization, and remediation—all of which can provide you with accurate vulnerability management.
Preferred by:
Enterprise companies
Managed security services providers
System requirements:
Training:
Documentation
Live online
Webinars
In-person
Support:
Business Hours
24/7 live support
Online
Best EDR for Linux: Automox
Automox is a cloud-native and globally available EDR for Linux. It has the capacity to carry out functions including:
OS & third-party patch management
Security configurations
Custom scripting across Windows, Mac, and Linux—all from a single intuitive console.
Users appreciate the fact that it allows them to quickly gain control and share visibility of all virtual endpoints without the need for costly infrastructure.
Preferred by:
IT managers
System admins
Network admins
Security admins
SecOps
System requirements:
Training:
Documentation
Live Online
Webinars
Support:
Best EDR for Linux: Cybereason
This EDR tool is designed to provide users with wide visibility of known and unknown threats to security teams. Its goal is to help users take advantage of the power of true prevention.
This product identifies stealthy operations and allows defenders to be expert threat hunters by supplying the deep context and correlations from across the whole of the network.
Cybereason can minimize the time required for security teams to investigate and resolve attacks through automated and guided solutions.
Preferred by:
System requirements:
SaaS
Windows
Mac
Linux
iPhone
iPad
Android
Training:
Support:
Best EDR for Linux: Syxsense Secure
Syxsense Secure is an EDR for Linux that integrates several capabilities in a single cloud console. It's basically the first of its kind across the globe.
This product has the capacity to provide you with insight into the health of every endpoint across your network. This ultimately gives you peace of mind, especially with functionalities like predicting, preventing, and eliminating threats in real-time.
Syxsense Secure's goal is to "make exposed risk and attack vectors a thing of the past".
Preferred by:
IT security teams
System administrators
IT managers
IT professionals
System requirements:
Training:
Documentation
Live Online
Webinars
Support:
Best EDR for Linux: eScan
This next-gen antivirus solution deploys a layered approach to safeguard your home network from threats, such as viruses, malware, ransomware, bots, and more. It has a unique combination of basic and modern strategies, which can fight off a wide range of attacks.
This product is built with web filtering, signature-based malware detection, and behavior analysis. These features allow eScan to provide its users with capabilities, such as:
Deep learning malware detection
Exploit prevention
Heuristic scan
Complete anti-spam solutions for email
Multi-factor authentication
Preferred by:
System requirements:
Windows
Mac
Linux
iPhone
iPad
Android
Training:
Support:
Best EDR for Linux: Sangfor Endpoint Secure
Sangfor Endpoint Secure is an EDR for Linux that provides a holistic response to malware infections and APT breaches across an organizations' entire network.
It is a scalable solution that can meet your needs when it comes to on-premise management, cloud management, or a combination of both.
Preferred by:
Organizations looking for an endpoint security solution
System requirements:
Training:
Business Hours
24/7 Live Support
Online
Xcitium's Best EDR for Linux
Xcitium can also provide you with a comprehensive EDR for Linux. Get real-time visibility of your endpoints and determine cyber-attacks with accurate root-cause analysis. Customers prefer us because of the following benefits of your EDR solution:
Actionable Intelligence for Endpoint Remediation
Reporting to Reduce Total Number of Incidents
Alerts to Quickly Find Solution to Incidents
Lightweight Agent with Cloud-Delivered Updates