Having the best cloud-managed endpoint protection is crucial to keep businesses safe, secure, and protected against malware, malicious applications, and risky activities within the network.
Unlike conventional anti-virus software, endpoint security tools provide organizations with much-sophisticated protection, detecting and responding even to unrecognized threats.
Now more than ever, companies have to gear their networks with one of these solutions, considering that most employees now work remotely. If not, attackers might easily target their network and steal valuable data that might compromise their business operations, resulting in lost revenue.
With the cloud-managed endpoint protection solution market becoming more saturated, enterprises find it hard to choose the best tools that suit their unique situation, needs, and budget.
To help you, here are the best endpoint security providers that might match your business:
Xcitium Cloud-managed Endpoint Protection
As one of the go-to endpoint security providers of enterprises, Xcitium provides clients with a strong layer of cybersecurity that can prevent breaches. In addition, they have a wide range of cloud-based solutions designed to meet different business structures.
It implements a new method to solve the issue of legacy security solutions. Tagged as the Dragon platform, their solution delivers an improved cybersecurity tool to stop all threats through artificial intelligence and Auto Containment.
The Dragon platform delivers a cloud-managed endpoint protection solution that caters to Endpoint Security, Managed Detection and Response, and Network Security.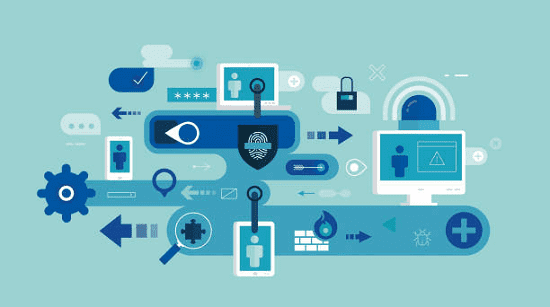 Endpoint Security
Endpoint Detection & Response
Secure Application Protection
Advanced Endpoint Protection
Managed Detection & Response
Global Threat Intelligence
Network Detection & Response
24/7 Security Operations Center
Network Security
Secure DNS Filtering
Secure Web Gateway
Secure Email Gateway
With this, businesses that choose Xcitium enjoy a cloud-managed solution that can upgrade cybersecurity in all aspects and departments.
Trend Micro Cloud-Managed Endpoint Protection
Also in the list, Trend Micro offers a complete cloud-managed endpoint protection tool that protects endpoints, PCs, servers, Point of Sale, and other devices.
Just like Xcitium, it also offers a single agent that delivers automated detection and response, which has enhanced visibility and control. In addition, they also equip their tools with advanced protection capabilities, allowing them to protect networks against known and unknown threats.
Crowdstrike Cloud-Managed Endpoint Protection
Considered one of the best cloud-managed endpoint protection tools, Crowdstrike gives enterprises a comprehensive suite of Endpoint Protection solutions under their Falcon series.
Crowdstrike protects businesses against malware attacks and delivers enhanced visibility across all endpoint devices. It can also identify suspicious activities and alert IT security teams when it detects unauthorized systems and applications in real-time.
It also offers straightforward deployment, robust threat detection capabilities, and a wide range of endpoints they can protect.
They have different tools for different organizations, even for small and midsized clients. However, Crowdstrike is only available through the cloud and has no on-premise option.
McAfee
Meanwhile, McAfee is popular for providing an integrated, centrally managed endpoint security tool that offers advanced threat detection. It is also powered by advanced detection capabilities, such as machine learning and credential theft monitoring. McAfee's solution lets clients become confident with these features as they add a more robust layer of protection to their network.
McAfee also has MVISION, its premium endpoint detection and response tool that is entirely cloud-based. It is also highly compatible with Windows devices.
However, McAfee is best for larger customers who need strong EDR solutions with automated threat detection and response.
Symantec
Meanwhile, Symantec is one of the market leaders for cloud-managed endpoint protection. Targeting large companies and enterprises, they provide customers with a complete, integrated endpoint solution that can be delivered through a single agent.
It has strong threat prevention capabilities, including file-less attack protection, improved mobile application security, and additional protection for cloud-based users. It can also monitor and block unauthorized access.
Symantec's solution can be deployed through the cloud or on-site.
Bitdefender GravityZone
Known for delivering an all-in-one cloud-managed endpoint protection platform, Bitdefender GravityZone provides enterprises with both protection and threat detection and response. Their solutions use machine learning for behavioral monitoring and attack prevention.
Features like enhanced endpoint control, patch management, web threat protection, and device controls are also present in this EDR software. With this, an IT security team can easily manage all endpoint devices connected to their network and focus on their core tasks.
Enterprises can implement Bitdefender via cloud or on-site.
Key Takeaways: Cloud-Managed Endpoint Protection
Getting the best cloud-managed endpoint protection tools requires help from experts. No matter how small or big your business is, you need to find the perfect endpoint security solution to protect you from data breaches and other attacks that might put your operations at risk.
To determine which endpoint security tools suit your organization, schedule a consultation with Xcitium's specialist to know why more and more clients are choosing Xcitium's endpoint cybersecurity solution.