Automated Detection and Response
Now that most enterprises let their staff work remotely, companies must protect their network against cyberattacks, which might steal their data and other valuable files, resulting in a disrupted operation, service downtime, and loss of revenue.
This situation is just one of the many important reasons why getting an Automated Detection and Response tool is essential.
However, to fully understand how Automated Detection and Response works and why businesses should get this security solution, organizations must first know the basics of endpoint detection and response.
Automated Detection and Response: What is EDR?
EDR — also dubbed as endpoint threat detection and response — is an endpoint security solution integrated into your network to monitor, detect, and respond to any suspicious threats entering your system.
Its main functions include the following: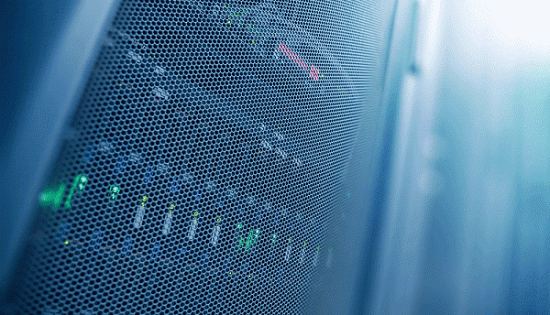 Monitor and collect data from endpoints that might put your network at risk
Analyze data and learn their threat patterns
Automatically respond to identified threats or attacks
Remove or contain threats
Notifies the IT security team as soon as it recognizes an attack, or even before it occurs
With these capabilities, EDR solutions allow businesses to protect themselves against threats that are attacking their endpoints. Having them is crucial to any organization as it adds more layers of protection to their network's endpoint, such as PC, laptops, smartphones, printers, or any device connected to it.

While EDR seems impressive, Automated Detection and Response tools can provide businesses with more sophisticated security features, keeping organizations safe against any attack.

What is Automated Detection and Response?

Although an EDR tool delivers various security benefits, it still requires businesses to hire security experts to assess and use the gathered data. Unfortunately, however, there's an inadequate supply of skilled staff in cybersecurity, and hiring them is expensive.

Meaning, some small- and medium-sized businesses won't see EDR as a practical tool that can add value to their organization. After all, EDR is more designed for larger companies with enough resources to pay for experts who can complement it.

However, small- and medium-sized firms can still take advantage of the features that EDR offers. They need to look for almost the same solution that provides them with more robust automation.

This is where automated detection and response tools come in.

Unlike EDR, Automated Detection and Response tools maximize the use of advanced technologies, such as AI and machine learning. With this, it can help businesses fight attacks automatically and proactively. After all, Automated Detection and Response can predict and prevent threats and attacks from happening or entering your network.

Integrating Automated Detection and Response solutions into one's network won't require companies to hire more security experts, too, as these tools are banking on the staff you already have. Automated Detection and Response also ensures that it can get the job done for your existing team, allowing them to focus on their core projects and business-critical tasks.

<
What is the Difference Between Endpoint Detection Response and Automated Detection and Response?
While many organizations think that EDR and ADR (Automated Detection and Response) are one solution with just different names, these two security solutions provide businesses with an extra level of automation.
Here are the leading roles of an EDR solution to your organization:
Ensure that no suspicious behavior or activity is happening at your endpoints
Analyze the identified threats within your network and learn their patterns
Address threats by removing or containing them
Notifies security staff about the threat
Provide analysis and data for post-breach forensics
Meanwhile, automated detection and response also do the functionalities mentioned above but with added benefits for your business.
(Automated Detection and Response) ADR solutions allow businesses without enough resources and experts to:
Automate critical security tasks, such as threat investigation, validation, and remediation
Reduce service downtime as it speeds up security alert response times
Accurately detect threats with fewer false attacks
Stop current threats in the network
Predict future threat sources for proactive security protection
Improve operational efficiency and efficacy
With these significant differences, businesses can take advantage of more benefits with Automated Detection and Response than with EDR. This helps organizations to not only protect their endpoints and their network itself against attacks, malicious activities, and sophisticated threats, but it also enables them to save resources.
Why Do Businesses Need Automated Detection and Response?
With many businesses currently implementing a work-from-home setup, it's getting easier for attackers to design threats that can easily penetrate endpoints.
Automated Detection and Response - (ADR) tools deliver a cost-efficient security solution to any organization, no matter what its size is. Without Automated Detection and Response, an IT team must divert its attention to numerous security and non-security tasks across multiple systems. This isn't advisable because they can't provide complete attention to one primary job, which might need in-depth, on-hand care.
In addition, if a business depends solely on human staff, response times might suffer. They might also identify threats later than they need to, allowing attackers to compromise their valuable files and steal other critical business data.
Key Takeaways of Automated Detection and Response
Integrating an automated detection and response into your IT team is one of the cost-efficient solutions that may improve your security.
Automated Detection and Response has technologies and features that allow businesses to experience the same sophisticated protection against attacks and threats as EDR. However, it will enable organizations to have more automated functionalities. Hence, it removes the need to hire more security experts.
Want to learn more about Automated Detection and Response? Contact us today and discover why you should have it in your organization.