Organizations today need EDR auto to ensure advanced protection against an increasingly sophisticated threat landscape. With so much money at stake after a successful cybercrime, perpetrators are able to find new ways to penetrate IT systems.
These attacks use multiple, coordinated strategies that would make it appear less suspicious to traditional security systems. One example of this is zero-day attacks that can dodge signature scans.
What is EDR Auto?
Endpoint detection and response or EDR automates the gathering and analysis of threat-related information from various endpoints. It searches for security breaches as they happen and implements a quick response to discovered or potential threats.
EDR auto combines data and behavioral analysis to detect emerging threats and active attacks such as malware, exploit chains, ransomware, and advanced persistent threats (APTs). The historical data amassed by EDR Auto solutions enable you to actively remediate zero-day attacks.
EDR auto may include the following functionalities:
Machine Learning
Machine learning is a type of artificial intelligence (AI) that examines massive amounts of data to understand the common behaviors of users and EDR Auto. It can determine unusual behaviors and alert IT staff or prompt automatic EDR security processes, which includes isolating the threat and issuing alerts. Machine learning is a core method that spots advanced threats against EDR Auto as well as zero-day attacks.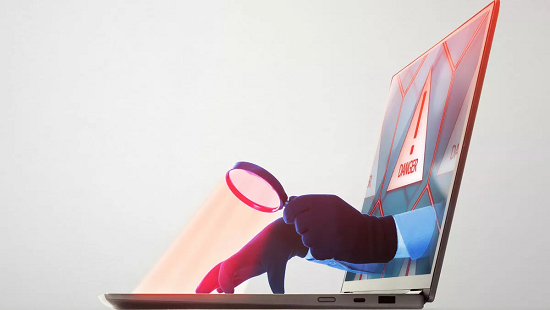 Security Analytics
Security analytics can monitor and analyze data from EDR Auto and other sources to identify potential threats. It helps IT technicians to investigate security breaches or malicious activities as well as the damages it causes.
IT departments can use security analytics to find out which vulnerabilities resulted in a breach and the actions they can take to avoid it from happening again.
Real-time Threat Intelligence
Advanced security lets you use real-time threat intelligence from third-party security vendors and agencies. It helps neutralize malware and other attacks before cyber-criminals exploit your system vulnerabilities.
Some of these intelligence feeds are:
The Cyber Threat Alliance. This independent organization has members that share cyberthreat information proactively. Most of the members are large cybersecurity companies.
VirusTotal. Based in Ireland, this security suite company collects data from different scan engines and antivirus solutions.
McAfee Global Threat Intelligence. This service measures the reputation scores for different types of files, URLs, domains, and IP addresses.
IoT Security
There is an abundance of smart, connected devices like imaging systems, office printers, and network routers. The number of Internet of Things (IoT) devices globally will soon reach 125 billion, as mentioned by the data company, IHS Markit.
Many of these devices don't have good security and are susceptible to cyber-attacks. Given the situation, even one unprotected device can give hackers access to the entire network. For instance, industrial controls with an unsecured device can allow hackers to disable key systems, such as electrical grids.
To protect these EDR Auto security solutions may implement:
whitelisting to block unsafe software or IP addresses
file integrity monitoring to screen unauthorized changes to the configuration
How does EDR Auto Mitigate Damage?
EDR isn't a new technology. It's been around for quite some time and it's becoming more and more indispensable as attackers increase its complexity.
EDR Auto captures endpoint data for threat analysis and continuously checks for suspicious endpoint or end-user behavior. They provide automated response capabilities such as disconnecting infected endpoints from the network, terminating suspicious processes, locking accounts, and removing harmful files.
Final Thoughts of EDR Auto
Whether it's a desktop PC, printer, or industrial controls—they all serve as gateways into your network. By deploying effective EDR Auto solutions on them, your business can reduce the danger of cyberattacks.
After all, old, reactive and static security software is not robust enough to keep enterprise hackers at bay, especially with professional groups leading the attacks.
Advanced, dynamic EDR Auto solutions that contain functionalities such as machine learning, analytics, and real-time threat updates will be valuable to the security of IT systems and data. This recognizes a more significant number of threats in less time.
Xcitium's EDR Auto solutions help enterprises improve their security by giving them control, proactive defense, and a complete network view. It allows them to monitor and assess the dangers posed to their endpoints while guaranteeing that all devices comply with regulations.
Add an extra layer of protection across your network. With our EDR Auto solutions, we can streamline detection and response solutions to prevent threats from compromising your vital organization assets. Contact Xcitium today to speak with our experts!