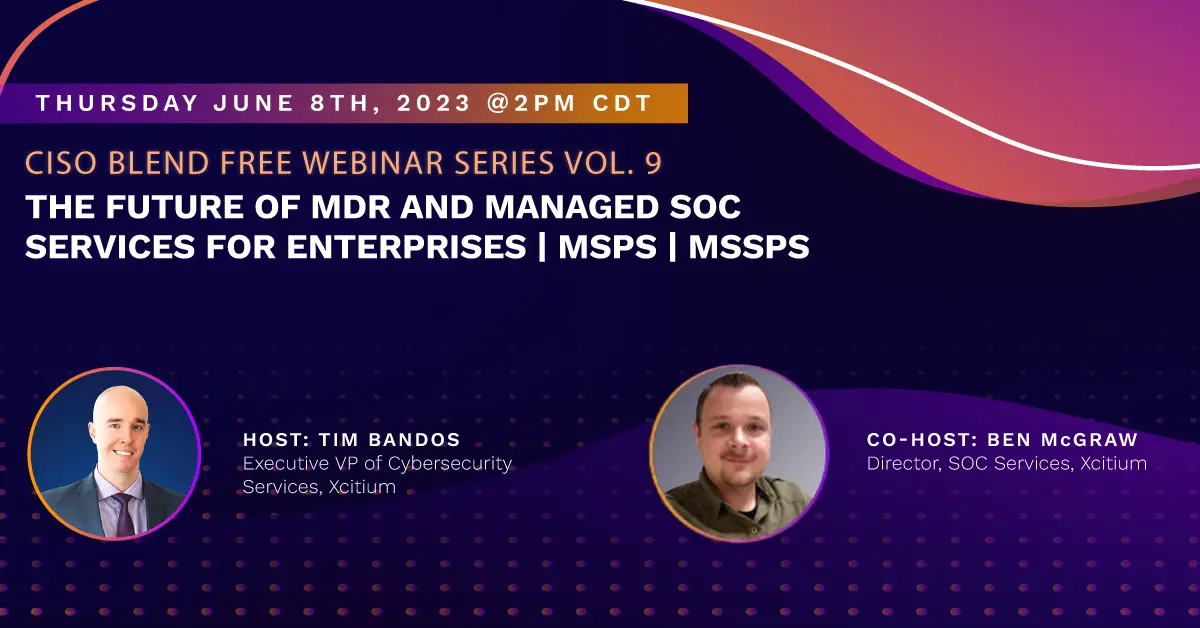 CISO Blend Webinar Volume 9:
The Future of MDR and Managed SOC Services for Enterprises | MSPs | MSSPs
Date: 8th June 2023
Time: 2 PM CT
Host: Tim Bandos, EVP, SOC Services, Xcitium
Co-Host: Ben McGraw, Director - of SOC Services at Xcitium
Many organizations are outsourcing security capabilities to third-party cybersecurity providers: managed security providers (MSPs), managed security service providers (MSSPs), and Managed Detection and Response providers (MDR vendors). While there is overlap between these cybersecurity services, each have their own advantages and disadvantages.
Join experts as they debate the future of Managed Detection & Response (MDR) and Managed SOC Services for Enterprises, MSPs, and MSSPs.
We will discuss:
The pros and cons of the merging of MDR and Managed SOC service providers.
The need for managed service providers to consolidate tools and Frankenstein solutions.
How the industry is evolving to include proactive and zero trust strategies in parallel with managed detection strategies.
How to drive reduced TCO with adaptive MDR and Managed SOC services to build resilience for your organization.