Do You Think Retailers Are Compromising On IT Security? – Learn More!
Arthur
11 Oct, 2022
393 Views





(
3
votes, average:
5.00
out of 5)

Loading...
Compromising On IT Security: Digital transformation is speeding up especially in the retail section. Store environment is feeling the heat that they need to catch up with the implementation and stay away from competition. The retailers feel that they need to have deeper engagement with detection response and their customers security and connect with them on an emotional level, that help them secure their brand value and security.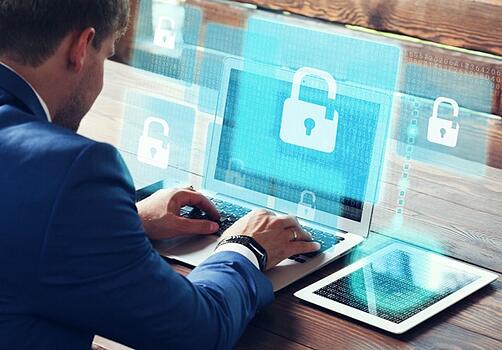 Advancement in compromising on IT security and the way retailers are adjusting to this surge is being carefully considered by every enterprise and detection response. New methods for data mining goes on to say how security endpoint detection response technology has affected all business security – small and big alike. Technology has made it easy for customers who now have their mobile as a point of sale. The WiFi in customer stores has only enhanced customers security to use this technology for their use.
As security endpoint detection response grows, stores and retail outlets adapt to monitor heating and cooling, interactive digital methods for the convenience of doing business security. We need to provide without any compromising on IT Security to the customers
To the customers security, it may look so easy to use such facilities but on the other side, they are unaware of how the retailers are having a tough job with their digital security infrastructure to keep up with the store environment.
Here are the Tips for How do we Compromising On IT Security
Compromising On IT Security: The Risk Behind the Reward of IT Security
As the stores and retail outlet adopt this security endpoint detection response technology, it comes with a certain risk. They need to up their bonus for customers security and create an incentive as they shop offline.
As they go with the new-generation technology their endpoint detection response is always exposed to bad elements, including mobile devices, kiosks, SaaS, IoT. Most of the retailers use outdated security and hardware to keep their infrastructure running, which are vulnerable to attacks. It can be infested with malware easily by any notorious gang who can map their business IT layout.
Many retailers have a complex infrastructure and web security architecture that are left to maintain on their own. The contemporary technology is not only outdated but they are ineffective too. The perfect instance is that most of the security endpoint detection response technologies of the earlier times including IoT are not designed by keeping security in mind. This has resulted in many stores upgrading their infrastructure and security environment to keep them away from attacks. This can achieve only if without any compromising on IT Security and protection.
This can achieve only if without any compromising on IT Security and protection
Compromising On IT Security: Sustaining Digital Defenses in IT Security
Even though there are many detection response technology solutions in the market but still it seems that we have a one size-fits-all approach when it comes to PC security. Nevertheless, there is a dedicated solution which retailers need to look at to keep themselves from cyber attacks.
Many retailers don't know that having too many detection response security. One attack can bring down their entire operation. The risk is greater when you have off-role employers to the list, hence the attack can be facilitated from both inside and outside.
The infrastructure in the retail environment is designed in such a way that everything is in-house. Their Internet is stationed where not only the stores but the customers also use it simultaneously. This includes the guest Wi-fi, which is potentially security threat. The IoT, POS and guest WiFi are not on separate nodes, and that is the first thing they should be doing to protect themselves from any cyber attack. The in-house communication devices should have restricted accessibility with only whitelisted IP addresses. Though a lot of retailers feel it is the safest option, hardly a handful think it can make any difference. That handful are those trying to make sense. About Compromising On IT Security without any hesitation.
Compromising On IT Security: Operational Complexity and Cost of IT Security
Moving your hardware from one place to another can be tedious, so opting for cloud management reduces complexities. This makes sense to large retailers who have massive data and a large warehouse. They can streamline their IT resources and allocate a budget to deal with this infrastructure complexities. You have cloud-based firewalls, better security policies for the various subnet like android antivirus, thus creating a more robust security architecture.
Conclusion: Compromising On IT Security
Xcitium has a package of the whole advance IT Security without any compromising on IT Security.
See also: