The modern workplace demands an inevitable need for mobility. Today's business trends are quite faster and there is always a need for quick response – Mobile devices help to enhance the productivity and efficiency of any MDM endpoint business making the users omnipresent. However, with pros on one side, there are always some disadvantages to it – with company data being accessible from anywhere through a mobile, the risk factor is always high as there are greater chances of the important data being exposed using MDM endpoint security. If your customers are not secured, there are higher chances of vulnerabilities entering their endpoint systems to impose an attack or a multitude of MDM endpoint attacks. Mobile Device Management would save your customers' endpoint from any MDM endpoint security breaches.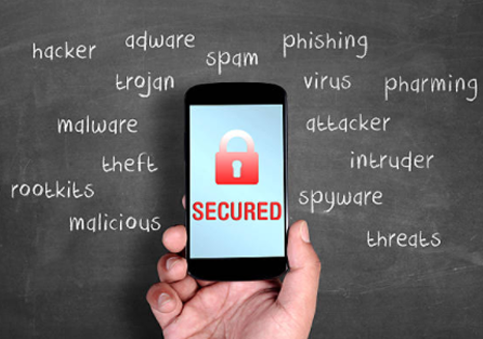 With IT mobility on the rise and with more demand for BYOD, endpoint security has been a serious concern for many MDM endpoint security enterprises. If not controlled, employees would knowingly or unknowingly be the reason for MDM endpoint security data loss. It can be due to exposure to hackers, carelessness or the following
81% of employees are careless and do not abide by the MDM endpoint security policies

61% of the employees now tend to use more than one mobile phone

More number of personal mobiles that are used as BYOD and connected to the organisation's MDM endpoint security network

About 56% of malware infections are more sophisticated that they escape detection
MDM Endpoint Security Threats Protection
Confronting an endpoint security hazard doesn't involve if – it's a matter of when. Around 81% of respondents guarantee that employees are careless and they stand hazardous to MDM endpoint security. This demonstrates in spite of the fact that you have MDM endpoint security arrangements set up, there's no confirmation that your employees will abide them. Sadly, individuals can be indiscreet – even in the work environment – that is the reason you require us to implement a solution to secure your MDM endpoint security. By any chance when the company's employee opens an email on their cell phone containing a spreadsheet with sensitive data about the company's budget, and later taken away by a phishing mail and clicks on a suspicious mail which takes away all the important information from the company goes into the hands of the hacker. With a MDM endpoint security in place, you'll have the capacity to screen each of the MDM endpoint security that enter your working environment and take control of all the access points – limiting the danger of MDM endpoint security threats and breaches.
The space between the personal and company's information is currently unknown because of the expanding measure of cell phones that have completely entered the work MDM endpoint security environment. The MDM endpoint security devices you have getting to your information, there is more way for the entry of potential dangers. In spite of the fact that patterns like BYOD take into account expanded availability and efficiency, there are sure related dangers that should be alleviated. Suppose the greater part of your representatives utilize their very own gadgets to get to organization information from MDM endpoint security. What might happen in the event that one of them lost their device outside of the workplace? All the data can be easily be accessed by the hackers. With a Mobile MDM endpoint securityDevice Management in place, you can totally wipe that device clean and take out the danger of an MDM endpoint security breach. MDM endpoint security enables you to separate work and play, and guarantees that every one of your MDM endpoint security are ensured against security dangers.
Malware is getting to be noticeably more brilliant and more hard to identify, which implies that you're considerably more vulnerability against MDM endpoint security threats. Today, MDM endpoint security hackers are focusing on high-volume websites to get the greatest measure of effect. You may have even observed this with versatile applications, for example, Pokémon GO. 56 percent of respondents concur that endpoint security dangers are getting to be noticeably stealthier, which implies that there's a more prominent need to keep MDM endpoint security protected. With a MDM solution, you can secure access paths that might be left helpless against digital attacks, while likewise directing all inclusive information access across MDM endpoint security.
Giving unmanaged and unreliable mobiles a chance to be a part of the work environment can make these endpoint vulnerabilities to endpoint security dangers, for example, malware or potential security breaches. For whatever length of time that there's a want for cell phones in the working environment, there's a requirement for MDM endpoint security too. Your employees may not know that they're carrying risky mobiles into the working environment, however, with MDM endpoint security, you'll never need to stress over their own devices trading off your organization's information.
When offering the value of your MDM endpoint security arrangement, stretch that it gives your customers significant serenity. They won't need to second-figure their portable MDM endpoint security or stress over any of the different digital dangers that are developing in advancement and notoriety. Rather, they can appreciate the numerous endpoint security advantages that BYOD and expanded versatility bring to the table, all while you keep an MDM endpoint securit careful gaze over their portable surroundings to guarantee they remain ensured.
The Most Reliable That You Can Rely On is MDM Endpoint Security
Oversee Device Inventory

Assure Data and Mobile MDM endpoint securityDevice Protection

Manage Application Inventory

Manage User access to the company's mail servers

Support BYOD
Features Of An MDM Endpoint Security
Mobile Antivirus Solution – secures mobile MDM endpoint security devices from viruses and any other malware and malicious apps.
Unified Console – Manage mobile MDM endpoint security from a single console
Regulate Mobile Policies – Enforce strict rules and regulations on data encryption MDM endpoint policies to ensure only authorized apps are installed.
Data Isolation – helps to isolate MDM endpoint data between managed and unmanaged applications.
Containerization of Applications – MDM endpoint security applications are opted to run in the virtual environment.
Less Impact on the Process Flow – Offers protection against zero-day threats without any impact on the process flow.
Total Endpoint Protection – Delivers protection with multiple security levels accommodating – threat containerisation, URL filtering, firewall, file reputation and behaviour analysis.
Cleaning of Data from remote – Eliminates data loss by cleaning the personal or corporate data from remote when an employee resigns from the company or misleads the company information
Best Threat MDM Endpoint Security
Automated Threat Containment – Instantly contains unknown or suspicious files in an isolated virtual environment to restrict the interference of those unknown files on the current user data and the normal operations of the MDM endpoint security system.
See Also: