The adoption of cloud-based resources, better employee mobility, and the proliferation of capable opponents have prompted organizations to heighten their network and EDR cybersecurity. What is EDR cybersecurity? It refers to the tools and best practices that protect endpoint devices. One way to do it is by implementing an endpoint detection and response tool. Unlike the traditional antivirus technology, EDR has additional monitoring and detection skills. It assumes that attackers often get past the primary layers of defenses, so it detects these incidents, addresses them, and ultimately restores the environment to how it was before the attack.
WHAT ARE EDR CYBERSECURITY'S MAIN FUNCTIONS?
EDR tools are generally required to carry out the following tasks:
REAL-TIME VISIBILITY
Robust EDR solutions have real-time visibility as their core capability. They capture a wide range of data and enable real-time insight throughout the entire organization. They can produce endpoint data and combine it with machine learning to detect stealthy threats as soon as they evade your defenses. It helps you eliminate sophisticated attacks before they cause irreversible damage to your organization.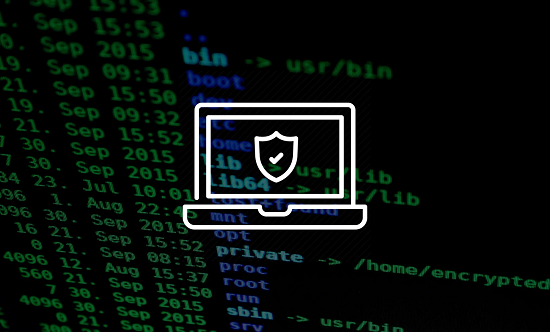 Telemetry Collection
It refers to the process of gathering relevant information from the endpoint devices in your network. It is usually a record of files, processes, memory, network connections, user activity, and system configuration. You can perform it locally on the endpoint and regularly send it to a centralized location.
Intelligent Filtering
EDR security can filter out false positives. It can minimize alert fatigue or when security agents have become desensitized to notifications, making them unable to respond to essential warnings.
Exploratory Data Analysis
After collecting the data from all the endpoint devices in your network, the analyst will examine them. They will relate it to the various queries in their database to check if elements of malicious software are present in the network.
Analytics and Enrichment
Apart from the interaction with the analyst, EDR tools will also execute an independent examination to trigger alerts based on security use cases. It may include applying machine learning techniques to aid anomaly detection or predictive modeling.
This process can be further improved when the EDR software is combined with third-party threat intelligence feeds and malware sandboxes.
Response Capabilities
The EDR system will offer different responses to support investigation or containment when an alert goes off. Responses may include the following:
Endpoint restrictions
Triggering additional data collection for further analysis or law enforcement
Other pre-determined response plans
EDR software has automation capabilities that deliver a swift solution whenever an incident arises. It isolates an infected endpoint from the rest of the network to prevent the virus from spreading.
How to Evaluate EDR Vendors?
Take the time you need when choosing your solution. Make sure that it fits exactly what your organization requires. Remember these tips while shopping for your EDR.
1. What Features Do They Provide?
Most security agents deploy various techniques to scan files, watch behaviors, determine available attack surfaces, and identify if the file encountered is good or bad.
The process of reporting varies based on the EDR tool. That said, you need to ask vendors the techniques they use to determine the level of threat and actions they take in reporting or alerting your organization. From this, you can see if they meet your expectations.
2. How Do They Address Incidents?
Although cybersecurity tools do an excellent job in reporting and alerting incidents, the level of response done by your security team is more important.
If the security agent gives little information for decision-making, this won't be that useful to the technical staff resolving the issue.
Technicians need security tools that display comprehensive alerts, reports, and visibility. Solutions with more comprehensive API helps you review incidents better with the additional information.
3. Does The EDR Integrate With Other Existing Tools?
The EDR solution should fit the strategy of your Security Operations Center (SOC). It should also integrate with threat intelligence feed to identify, block, and effectively remediate attacks.
Final Thoughts
What is EDR cybersecurity? It keeps you protected from potential attacks and damage.
The endpoint detection and response tool is an integrated hub that collects, correlations, and analyzes endpoint data. It also coordinates with your security team to coordinate alerts and remediate threats.
Why is it essential to implement EDR in your network?
First, it protects your valuable data from being breached. Second, it helps you comply with security regulations. Third, having extra layers of protection can increase your security footprint. Lastly, it can give peace of mind to your customers, subsequently increasing your revenue.
Secure your network now with Xcitium!