What is Endpoint security - Most businesses, if not all, do not fully understand network security. Hence, it leaves them vulnerable to cyberattacks and malicious activities, which target their weakest link: their endpoints. However, only a few organizations know what's an endpoint and what they can do to protect it.
What is an Endpoint Attack
Some enterprises invest in expensive software and experts despite being out of budget. It's because they think it can keep their business running protected from service disruption brought upon by digital threats. Little did they know that they could save resources and overhead costs only if they fully understood what is endpoint and how endpoint security works.
So, let's talk about the things you should know about an endpoint and how you can protect it against cyberattacks and threats that might be targeting it today in this article. This way, you'd be confident that your business's crucial files and confidential data are safe once an attack occurs.
What is an Endpoint Security?
An endpoint is any connected device that communicates back and forth with your network. Endpoints include, but are not limited to:
Desktops
Laptops
Smartphones
Tablets
Printers
Servers
Workstations
Other Internet of Things devices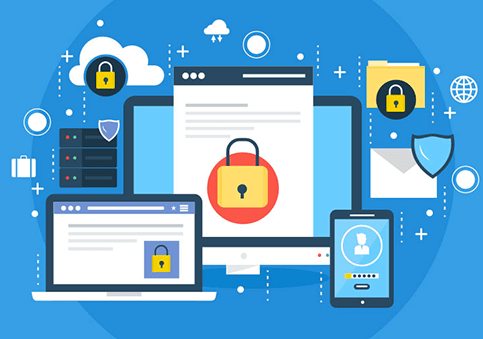 What is Endpoint Security - Although endpoints play a vital role in keeping your services and operations running, they also represent crucial vulnerable entry points for cybercriminals. Hackers love launching an attack through an endpoint as it is the easiest target within your system.
Attackers also execute code and exploit network vulnerabilities through endpoints. One of the reasons is that it contains assets that can be encrypted, exfiltrated, or leveraged to gain money from you.
What is an Endpoint Attack - Endpoints also become more vulnerable to cyberattacks, as most organizations implement work-from-home setup. Hence, hackers can quickly attack an endpoint as workforces become more mobile. In addition, businesses now also let their employees connect to internal resources from off-premises endpoints, lowering their network security.
With this, understanding what is endpoint security is no longer enough to keep it secure. Organizations must be able to determine the best endpoint security option for their endpoints, as hackers target them to:
Make it an entry and exit point to access valuable data about the organization's network.
Access crucial file on the endpoint to exploit it
Use it for launching more sophisticated and dangerous attacks, resulting in service disruption and lost revenue for a business.
Fortunately, enterprises can keep their endpoints secure through endpoint detection and response. Go through the below to learn what is endpoint security.
What is an Endpoint Detection and Response?
Endpoint detection and response (EDR) is an integrated endpoint software that delivers continuous real-time monitoring and collection of endpoint data. It also comes with rules-based automated response and analysis.
Businesses need to have an EDR tool, as it can protect their endpoints and the entire network by:
Monitoring and collecting activity data from endpoints indicating threat or suspicious activity
Analyzing data to determine threat patterns
Intelligently responding to detected threats
Removing or containing the detected threats
Sending alerts to the IT security team
Providing forensics and analysis tools to research identified threats and look for more possible malicious incidents
Moreover, EDR is essential as data is one of the most valuable assets of an organization. And when crucial information is compromised, it puts the entire business at risk, both financially and legally.
What is an Endpoint Security Protection vs. Antivirus
Meanwhile, some organizations must consider why they need an EDR tool to buy cheaper antivirus software.
What is Endpoint Security - Unlike traditional antivirus solutions, EDR offers comprehensive data collection and monitoring to look for possible threats within the network. It also provides organizations with in-depth insight into the anomalies and vulnerabilities of their network. Hence, it allows them to prepare for better plans to protect themselves against cybercriminals.
On the other hand, antivirus solutions have a limited and straightforward scope. It is a single program that delivers essential functions, such as scanning, detecting and removing viruses. Antivirus is reactive, while an EDR tool offers a more proactive security solution.
Key Takeaways - What is an Endpoint Attack
Understanding an endpoint and how you can protect it brings you closer to finding the right EDR tool for you. It must be able to save your network and each endpoint 24/7 against threats and malicious activities, allowing your IT security team to focus on their key roles. It also enables organizations of any type and size to save resources and reduce overhead costs.
What is Endpoint Security - To determine how you can strengthen endpoint security within your network, you can schedule a complimentary consultation with one of the top endpoint security vendors, like Xcitium.
Xcitium EDR offers a powerful event analysis tool that delivers unmatched protection and detection. It also enables an IT security team to visualize threats in a detailed timeline. Xcitium EDR also continuously alerts your security team, informing them if an attack occurs or suspicious activity is detected.
Learn more about Xcitium EDR and get a free trial session here.