HOW SECURITY MANAGED SYSTEMS WORKS?
There is a continuous call for skilled security talent and expertise given the evolving threat landscape the IT industry faces today. The thing is, there's also an ongoing struggle when it comes to finding qualified talents and efficiently managing security events on a 24/7 basis.
This is one of the main reasons why more and more organizations are turning to a managed system, particularly when it comes to managed security.
WHAT IS A SECURITY-MANAGED SYSTEM?
A managed system insecurity is where organizations outsource some of the monitoring and management of their security systems and devices. This allows their internal team to be relieved of rather tedious work when it comes to dealing with a plethora of security incidents and events a day.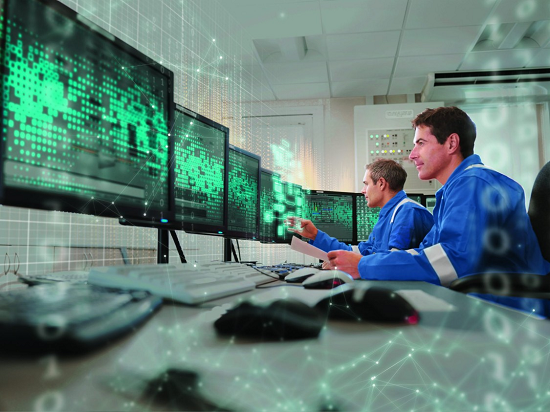 Types of Security Managed System
The two types of managed security services are:
Fully-managed security services
This type of managed security service could be a great choice for your organization if you lack the budget and internal resources to learn and oversee several technologies that your business needs. This is because the MSSP will be in charge of all the security technologies and management responsibilities.
Co-managed security services
Co-managed security services could be a better option if your internal team is short on security resources but you own essential security technologies. This service type also frees up your staff from intensive monitoring and managed tasks so they can focus more on other strategic security projects.
Difference between managed system (MSP) and MSSP
A managed service provider (MSP) typically focuses on network and IT support and services, such as Software as a Service (SaaS) and managed telecommunication (Telco) platforms.
A managed security services provider, on the other hand, explicitly deals with security services, such as incident response and round-the-clock security monitoring.
Now that we're able to cover some of the basics to get a better understanding of how a managed system solution in security works, let's take a closer look at the top reasons how it can stop threats from entering your network. Read on.
Managed system security services providers have extensive experience and cybersecurity knowledge
You can take advantage of the in-depth knowledge reliable security managed system service providers have when it comes to dealing with any type of cybersecurity issue. Because they're offering their services to several clients across different domains, they would have the opportunity to take note of an array of security problems and apply the solutions for your company.
Use of Advanced and Leading Technology
All kinds of technologies have some kind of loopholes so you can fully rely on your network's in-depth security measures. These gaps need to be addressed and remediated to ensure you have a bulletproof solution.
Dependable managed security services providers don't just use their technology to handle your security posture. They also make use of data and reports from several sources and normalize the analytics so that it can be utilized to identify threats and get rid of vulnerabilities proactively.
MSSPs also use advanced technologies to assess organizational security posture, record gap analysis, system controls, as well as critical vulnerabilities. The last one is what cyber attackers typically use to breach organizations of every size.
Nonstop real-time monitoring and swift incident response
Detecting a breach only after it has already happened can have detrimental effects on your business, especially if you're handling a large amount of sensitive information or proprietary data.
A managed system insecurity can take care of that as MSSPs can perform constant network inspections—enabling them to respond immediately to the intrusion.
Doing so allows them to detect disturbances even before they can impact your operations. Additionally, they can also gain insight from unsuccessful attacks and use that data to fortify the vulnerable parts of your system.
Reduced alert fatigue
Security professionals often face a plethora of unusable cybersecurity alerts that don't come with the proper information to take action. These are called false positives, which can cause real threats to go unnoticed.
This is another daily issue that could be taken care of by MSSPs. They can send you alerts that require actions—increasing your system's response efficiency.
Properly meet compliance requirements
If you want your business to thrive and keep growing, remember to monitor your compliance level for regulatory purposes across the constantly changing security requirements.
Trusted MSSPs don't just have the expertise in risk management but they can also provide you with tips on how to achieve compliance quickly and proactively.
MANAGED SYSTEM Conclusion
With the advent of IT security threats in today's digital landscape, it's only a smart decision to start implementing a managed system in security as early as today. Just remember to first identify your organization's needs and choose the best-managed security services providers to address them.
Xcitium can fortify your cybersecurity and keep your networks protected. Contact us now to find out how!