Managed Network Security
Protecting your network requires a lot of applications, software, and hardware devices. You also need to pay for an expensive team of IT staff to manage your IT infrastructure. You can avoid this capital and human resource investment when you outsource a managed network security to a reliable provider. Managed Network Security means DDoS protection, web application firewalls, and web content filtering.
It also means intrusion detection and prevention, and more to secure your Managed Network Security. Given how you have other IT needs, an in-house IT team might get overwhelmed and overshoot your budget. As such, it only makes sense to hire an external managed network security. The following reasons may help you decide to outsource your managed network security.
CUT DOWN ON COST
Outsourcing managed network security services is cost-effective. It is more affordable than relying on your IT team alone. It is because the cost of their IT investments and staff is divided among their customers. It allows them to charge a reasonable fee for the service of an entire IT security team.
IT security experts command quite a high salary plus benefits. If you decide to hire some, they are better left to take care of your core business needs. You can leave the more time-consuming managed network security tasks to a managed IT team.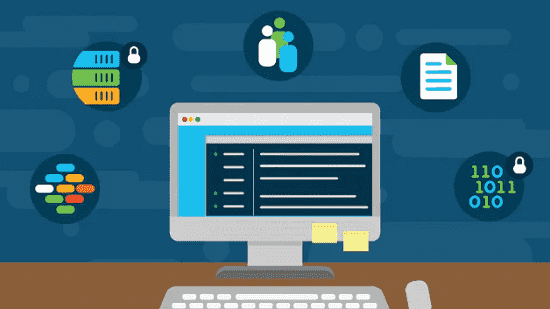 IT security experts command quite a high salary plus benefits. If you decide to hire some, they are better left to take care of your core business needs. You can leave the more time-consuming network security tasks to a managed IT team.
Count on Managed Network Security Expertise
Get help from experts who specialize in your organization's specific security needs. They have seen a lot of IT security problems and troubleshooting. But some may have chosen to focus on resolving the typical IT issues that arise in your line of business. Their experience helps them anticipate and develop proactive solutions for these issues.
Outsourced IT security offers diversified and layered best security practices. These may include virus and firewall protection, content filtering, and data backup. Others include access controls, managed intrusion and detection, traffic analysis, and more.
Reliable managed network security providers usually offer more choices of talent and skills. They may get people from partner schools to fill the skills gap in the IT security business. They are also more experienced in resolving a wide range of issues from their customers. Your IT staff might not have encountered these issues because their experience is limited to you.
Reliable Customer Support
IT security services usually come with 24/7 support. It is only right, considering how cyberattacks may happen at any time. You're going to need a responsive team if you don't want a successful cyberattack to wreak havoc on your business.
Your managed network security will always aim to get a cyberattack under control. The quicker they do it, the easier it will be for you to recover. It is possible with a dedicated security team working round the clock. Their 24/7 service can help prevent longer and more expensive downtimes.
Better Compliance Management
Shareholders will likely want you to follow the industry's regulatory measures. These include business partners, investors, employees, and customers. If you suffer from a cyberattack, it will affect them too. It is why they will likely be keen on a highly compliant organization.
Regulations, such as HIPAA, PCI, GDPR, and FISMA, among others, change regularly. Every change means you need to adjust your security plans, too. These changes might be too demanding for your in-house IT team to keep up with on their own.
External managed network security providers are experts in compliance programs and risk management. They have the resources to keep up with the regulatory changes to ensure your compliance. Their experience also gives them more in-depth knowledge of the different regulatory requirements.
Staying compliant is critical to any business, big or small. It helps ensure that sensitive company and customer information remains safe from cybercriminals.
Access to Up-to-Date Technology
Outsourced managed network security providers have all the incentives to use emerging technologies. Early adaptation can help them deliver better results to their customers' satisfaction. They also have the money and human resources to learn how to use new techniques and tools quickly. If you want the latest managed network security technologies, outsource them to the experts.
Managed Network Security Education for In-house IT Staff
Your in-house IT team will learn from working with a more experienced external team. The team can learn more about monitoring your networks, applications, and managed security systems. Some outsourced providers even offer to train the in-house team. It's a win-win collaboration in spotting potential risks of data breaches and vulnerabilities.
Managed Network Security Remain Competitive
A managed network security team will give you access to an IT team like that of big companies. They have the same equipment, technology, expertise, and support as large organizations. Outsourcing your IT security can help you keep up with the competition without costing a lot.
Final Words on Managed Network Security
Are you looking for the right managed network security partner? Xcitium can boost your security with our products and services. We offer an incident response, compromise assessment, and 24-hour managed detection and response. We also provide malware scanners, forensic threat analysis, and strategic advice, among others.
Xcitium can help you find and resolve hidden threats and vulnerabilities. We can redesign your endpoint security as your IT infrastructure changes. We have assisted other big names in addressing cyber threats, and we can do the same for you. Contact us for an evaluation today!