WHAT IS INFORMATION SECURITY RISK MANAGEMENT?
Securing sensitive information is now as critical as protecting your physical assets. If the former is unprotected, it can have devastating effects on your business. The worst scenario will be closing your business down because of a massive data breach. It is why businesses need information security to protect digital and physical data. To optimize it, you will need information security risk management (ISRM).
WHAT IS ISRM?
Through risk management, you can forecast and find potential risks. You can also use it to develop proactive measures to prevent or mitigate those risks. Cyberattacks have increased amid the pandemic. It further highlights the need for a reliable information security risk management program.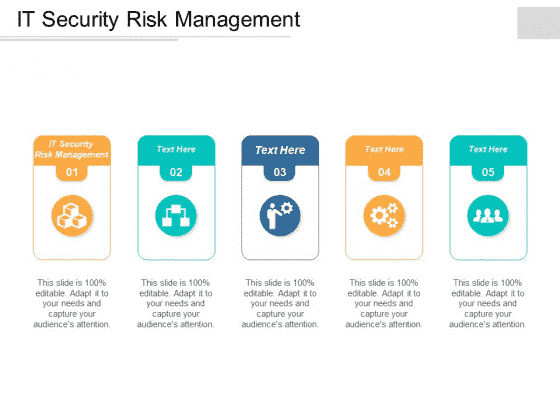 ISRM helps organizations make strategic decisions to address potential risks to confidential information, which are your assets. It also helps reduce the impact these risks pose to your business goals. It involves identifying, assessing, and treating risks to your information security.
However, businesses cannot expect ISRM to altogether remove risks. It is more about managing these risks to an acceptable level.
How Should Your ISRM Strategy Look?
The National Institute of Standards and Technology (NIST) of the US Commerce Department follows this Cybersecurity Framework to prepare for cyberattacks. You can use it to build your information security risk management strategy, too.
1. Identification
You need to identify your critical assets and the data they have created, transmitted, or stored. You should also develop a risk profile for each asset. It should be based on the business context, related risks, and existing business needs when profiling.
2. Protection
You should use security controls to secure your most critical assets against cyberattacks. These usually include staff training and threats awareness campaigns. There should also be identity management and access control, maintenance, and protective technology.
3. Detection
This part of ISRM involves identifying events that threaten data security. It is when a 24/7 security monitoring and detection tool must be in place.
4. Responding
Organizations must address detected intrusions and attacks to contain their negative effect. Responding activities usually include the following:
Ensuring timely response to an attack
Communicating to stakeholders
Analyzing whether the response actions are properly done
Risk mitigation to prevent the attack or reducing its adverse effects
Improving the response plan to handle future cyberattacks more effectively
5. Recovering
The recovery phase includes activities to improve your organization's resilience after an attack. It aims to work on restoring affected services, facilities, and capacities to get back to normal.
What Is a Successful ISRM Strategy?
Your information security risk management strategy will help improve your security posture if it fits a set of criteria. First, it should ensure the identification of unacceptable risks and address them properly.
Second, it should help you direct resources to significant risks. It should not waste your organization's time, money, and effort on minuscule ones.
Third, it should give senior management a clear look at the organization's risk profile. The ISRM should also provide a proposed treatment for each risk to help management make strategic decisions.
There are a lot of threats to information security today, emphasizing the need for ISRM. These threats can lead to information sabotage, identity theft, and data wiping. If not addressed, these adverse effects may cost you your customers' trust, or worse, the entire business. Fortunately, you can avoid these if you have a good information security risk management program.
An ISRM program can help you serve your clients without significant risks. It is an ongoing process for as long as you are in business. It will only succeed if you do a proper risk assessment, communicate plans, and have the participants uphold their roles.
Your organization needs a successful ISRM strategy to improve your overall cybersecurity protection. You especially need it if you handle personal health information (PHI) or personally identifiable information (PII). These data may come from customers, clients, and partners. If not secured properly, you will put these stakeholders' data and your reputation at risk.
Data security regulations recommend risk assessments be done once or twice a year. These should also be conducted any time a major update or release is made. Risk assessments will help comply with a standard designed to protect your confidential information.
COMODO INFORMATION SECURITY RISK MANAGEMENT
You can establish your own information security risk management program. However, it would be better if you can mitigate the risks with the help of experts. Comodo can assist you in addressing the different threats to your information security. We have the right tools and a team of experts to do the job for you.
Comodo offers endpoint protection solutions to protect sensitive information against various threats. These solutions target ransomware, zero-day threats, worms, viruses, Trojans, phishing attacks, and more. Are you ready to address the risks to your information security? Contact Comodo today to better protect your information and your overall cyber environment!