WHAT IS EDR SECURITY?
Attackers are always looking for new strategies to defraud and damage organizations. Your employees' off-site devices can be one of the entry points used to penetrate your network. With remote working now a common practice around the world, it's no surprise that endpoints are getting more and more vulnerable. Having an uneven security layer between your network and attackers can put your critical assets at risk. For this reason, you need to put proper cybersecurity protection measures in place. After all, malicious hackers are constantly lurking to take advantage of your existing vulnerabilities.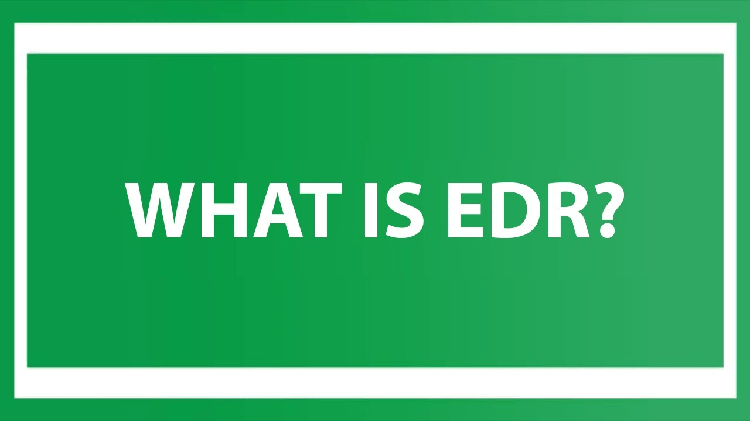 What is Endpoint Detection & Response?
Aside from the usual firewalls and antivirus software, you can make use of Endpoint Detection and Response. This tool covers threat hunting, prevention, and detection of malware and other cyberattacks in your network. EDR solutions can recognize suspicious behaviors and actively respond to threats in your endpoints.
WHAT ARE THE TOP EDR CYBER SECURITY SOLUTIONS?
To assist your IT team in proactively mitigating cyber threats, EDR solutions provide the following features:
Detection
Detecting threats is a core capability of an EDR solution. solution. An advanced threat will likely attack you, so you must be prepared when they come to evade your front-line defenses. Upon entering your environment, you should be able to detect accurately the threat to contain and eliminate it. This can be challenging especially when you're dealing with sophisticated malware which can be sneaky. They may act as harmless at first but gradually turn into malicious activity malware soon after they cross the point of entry.
EDR solution continuously analyzes files to flag down those showing signs of malicious behaviors. If a file initially passes as safe but a few days later begins to show ransomware activity, the software can still detect the file and alert your security team so they can take action.
You should remember that EDR is only as good at detecting files as the cyber threat intelligence that influences it. Cyber threat intelligence uses big data, machine learning capabilities, and advanced file analysis to sort out threats. The more powerful your cyber threat intelligence is, the more likely your EDR software can spot the risk.
Containment
After the detection of a malicious file, an EDR program can contain it to avoid infecting legitimate processes, applications, and users. Segmentation can be beneficial in your organization, preventing a lateral movement of advanced threats in your network. Along with EDR protection, this can help contain malicious files before they even wreak havoc to your system. One example of a tricky threat to remove is ransomware. Once it has encrypted the information, you must fully contain it to reduce the damages it can cause.
Investigation
After detecting and containing the malicious file, the EDR solution should be further investigated. If the file was able to pass through your defenses the first time, it only means that there's a vulnerability present. It could be possible that the threat intelligence failed to detect it as it has never encountered this kind of threat before. Another reason could be the outdated application. Without properly investigating, you won't get to the root of the problem. As a result, your network might just experience the same threats again.
During the investigative process, sandboxing is necessary. With a sandbox, you can test a suspicious file to observe its behavior. The rest of your network is isolated and protected from the negative effects brought about by the things operating in the sandboxed environment.
Within this kind of environment, the EDR security tool can determine the nature of the file without putting your whole system at risk. After assessing, it can communicate the findings with the EDR cyber threat intelligence so new strategies can be adapted to better prepare for future threats.
Elimination
Aside from detecting, containing, and investigating, The EDR protection solution can also eliminate threats. After reviewing security incidents, you must immediately take action to respond to the incident. Without doing this, you just continue, knowing that your system is compromised. To eliminate threats properly, your EDR solution requires good visibility to determine where files originate, what data and applications they interacted with, and if the file has been replicated.
Visibility is needed to see the entire timeline of a file. It is not as simple as deleting the file you've monitored. When you eliminate a file, you may have to remediate various parts of the network automatically. Because of this, the EDR security should provide actionable data on the file's whole lifecycle. If the EDR solution has retrospective abilities, the actionable data can remediate and revert the systems to how they were before infection.
Conclusion
As cyberattacks continue to increase and become sophisticated, more and more people see the significance of adopting EDR solutions. It provides visibility into your endpoints so you can respond quickly to malicious actions.
For comprehensive endpoint protection, choose Xcitium. We can help you stay on top of your IT environment so you can fend off threats that compromise your system. Contact us now!
How We Stop CyberThreats Hiding in Unknowns