What Are Security EDR Products?
Security in business is important, and it is equally critical for you to realize that security comes in different faces, including cybersecurity. Getting security EDR products for your business will pave the way for a better security posture to protect your files, systems, networks, and database.
EDR or endpoint detection and response has been recently introduced in the market of cybersecurity solutions but it has already gained popularity for the protection and capabilities it can offer. Although no single security solution promises a catch-all measure, security EDR products still provide a wide range of advanced protection for your system.
What Is Endpoint Detection and Response?
Endpoint detection and response or EDR is a security solution primarily designed to detect and respond to threats on endpoints. To catch you up, an endpoint is any physical device that is connected to a central network. Endpoints are getting more vulnerable in the current landscape of both cybersecurity and business because most companies are becoming decentralized due to the pandemic.
EDR is distinct from other cybersecurity solutions because aside from detecting and responding to potential threats, it also triggers an investigation into the threat.
Moreover, what makes EDR special is that it uses behavioral analysis as well to detect threats. A behavioral analysis capability allows a security tool to monitor, collect, and analyze data based on your end user's daily activities on the endpoint. Any abnormality on your system will trigger an alert to your IT teams which will then allow for a faster response.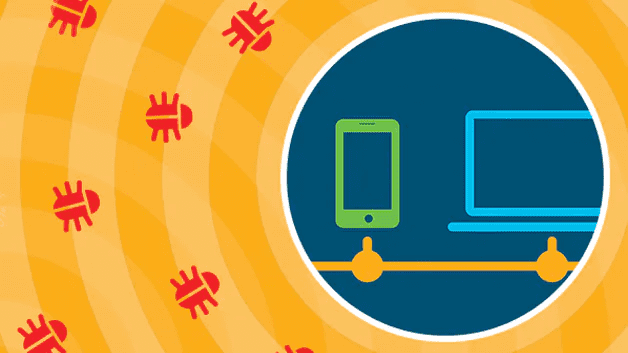 WHY DO WE NEED SECURITY EDR PRODUCTS FOR YOUR BUSINESS?
The changes in the business landscape have seen employees working remotely. Even without the pandemic, being able to work wherever and whenever provides your business a greater opportunity to expand. However, these changes also mean more endpoints connected to your central network.
Hackers are now trying to get into home networks because it is easier to infiltrate. According to a Barracuda Networks report, there has been a 667% increase in COVID-19-related email attacks since February 2020.
Most security EDR products in the market can be enterprise-ready which makes it suitable for a starting business or an established one.
THINGS TO CONSIDER WHEN CHOOSING THE BEST SECURITY EDR PRODUCTS
EDR OPERATING SYSTEM SUPPORT
Before you sign that EDR service contract, make sure it is compatible with the operating systems you use. Most endpoint detection and response solutions work well with Windows, Mac OS, and Linux so it is better that you check with your provider first.
CLOUD-BASED SECURITY EDR PRODUCTS
Installing your EDR solution when your business runs remotely is different from when it runs inside a local environment. Make sure your security provider is capable of securing systems that run in a cloud environment.
SECURITY EDR PRODUCTS ARE CUSTOMIZABLE.
Businesses run differently and of course, yours will have different cybersecurity needs from others. It is important that the security EDR product you will get can be customized based on your needs and will complement other security solutions you have in place already.
ENTERPRISE LEVEL AND MSP READY
As mentioned above, the EDR solution you must get should be able to protect no matter how many endpoints your business has.
FREQUENCY OF UPDATES
The constant developments that hackers try and do to penetrate system networks are changing every day, and so should your EDR. Your security solution should be able to adapt well, and fast, to the threats cyberattackers do.
WHETHER THE EDR USES AGENTS OR NOT
Agents on EDR tools are software on the endpoint device. This software is being monitored by the EDR tool and also collects and transmits data on each session to a central server. The advantage of having an agent-based EDR is the ability to monitor data traffic flow between devices and servers and to detect threats on files installed on the local device.
IT WILL COMPLEMENT YOUR OTHER SECURITY EDR PRODUCTS
It is critical that your Security EDR Products are customized in a way that they won't overlap with the features your other security solutions already provide. This way, having all your cybersecurity products working in harmony will mean they won't disrupt each other.
Security EDR Products TAKEAWAYS
These considerations are just some of the things you have to take note of before finally getting the protection you need through security EDR products. The threats posed by cyber attackers are always developing and sometimes, you need to seek professional help.
Try Xcitium's EDR solutions! The factors stated above are just some of the many features we can provide. Your protection matters most to Xcitium so give us a call today.