ENDPOINT DETECTION AND RESPONSE (EDR) SOLUTIONS
Organizations must keep their network secure to keep their business going and avoid lost revenue due to service disruption. This is attainable if one has an Endpoint Detection and Response (EDR) solution that matches their unique situation and network's needs.
But how do you choose the right EDR? One of the best keys to ensure that you select the right tools is by consulting the Gartner EDR Magic Quadrant.
This allows organizations to have a clear understanding of the tool they need and an in-depth yet easy-to-understand comparison between EDR market players. With this, businesses could be more confident before closing a deal with their preferred EDR provider.
As a quick background, a Gartner Magic Quadrant is high-quality research for a specific market or industry, allowing customers to have a bird's eye view and see a much wider perspective when comparing the market's players.
Hence, choosing the best tool for your business will be a lot easier with the help of the Gartner EDR Magic Quadrant. In fact, it helps customers to see the performance and visions of EDR providers and determine which one is the best or which solution is better aligned with one's network.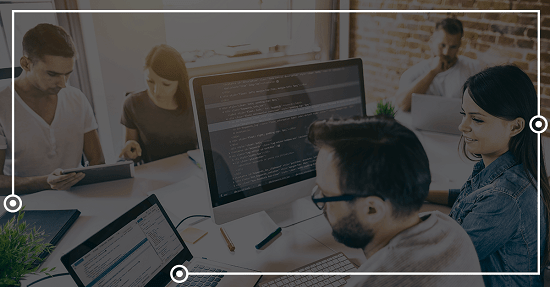 How does a Gartner EDR Magic Quadrant work?
Although it sounds technical, the concept of a Gartner Magic Quadrant is easy to comprehend. With this process, customers were reminded that focusing on big players within the market isn't enough to make their investment worth it.
In the Gartner EDR Magic Quadrant, EDR providers are positioned in a graphical quadrant that reflects their current standing in the market.
Here are the quadrants:
Leaders –

EDR players that fall under this category proved that they execute their vision well and are bound to dominate the market for tomorrow

Visionaries –

when a Gartner EDR Magic Quadrant positioned a provider in this quadrant, it means that they have a deep understanding of where the market is going and they have a goal to change the status quo, but they lack execution

Niche Players –

this quadrant provides core capabilities but focuses on a small segment within the market.

Challengers –

those players named under this quadrant showed that they have great potential to dominate a large segment of the market, but they are yet to understand the market direction
How to Determine the Leaders in the Gartner Magic Quadrant?
As an industry-standard report for technology evaluation within the market, organizations are allowed to review their options and choose the best EDR provider that can really protect their endpoints and the network itself from attacks and malicious activities.
EDR providers under the Leaders quadrant have the best vision and are able to perform it.
Hence, when tagged as a leader, it means that they exceed expectations and must stay true to their commitment to improve the market direction in the future, provide better innovation, meet customer needs, and battle out the competition.
How about the niche players?
Unlike those who fall under the Leaders quadrant, EDR providers who are included in Niche Players can get the job done through their vision and execution. However, they focus on serving companies that share the same geographic or customer sizes.
With this, organizations can still consider those who are in the Niche quadrant as solid choices, most especially if their business falls within these players' specialized segment.
Understanding Gartner Category and Research Breakdown
Gartner also provides the distinction of organizations depending on their technology adoption, use case, and limits on resources.
TYPE A
Organizations labeled as Type A means that they are ready to maximize new tech earlier than their competitors. According to Gartner, Type A businesses represent the smallest group of organisations, and they have enough budget and staff to invest in new technologies and solutions within their environment.
TYPE B
Those organizations under this category are those who have access to relevant technologies available in the market to date, but they plan to become neither three steps ahead nor behind their competition.
In addition, they usually have a limited budget and staffing resources, limiting them to their current technology. This pushes them to just focus on overall value by not taking risks of the early use of emerging technologies.
TYPE C
Meanwhile, Type C organizations are those who see technology as an expense or operational necessity and use it as a means to reduce cost.
Want to get the best EDR for your organization?
As an integrated endpoint security solution, EDR tools provide businesses like yours the ability to monitor, secure, and collect endpoint data 24/7. Having the right EDR solution will also enable your organization to implement automated responses and better analysis.
However, it is also important to cross-examine EDR solutions before tapping a provider. It is one of the main reasons why knowing Gartner EDR Magic Quadrant is a vital step when choosing an EDR provider for your organization.
After all, this gives you a better perspective to identify which EDR players can provide you with the best solutions, suited for your needs and business goals.
Want to find the best EDR provider for your business? Contact us today.