By 2024, the world will probably have 83 billion Internet of Things (IoT) connections, giving endpoint security vendors more devices to protect. According to Juniper Research, it is a significant increase from the estimated 35 billion IoT connections in 2020.
Your business alone might have thousands of connections in its network. So, which endpoint security vendors should you choose?
Your business alone might have thousands of connections in its network. So, which endpoint security vendors should you choose?
Choosing the best endpoint security vendors is a daunting task, given the wide variety of options in the market. The following list should help you narrow your list down to the top cybersecurity companies: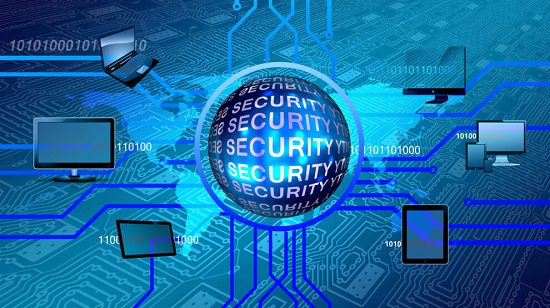 1. Xcitium
Xcitium provides endpoint security products with a seven-layered suite to protect devices from malware and other threats. It detects malicious files, stops suspicious connections, shuts down processes, and uninstalls malicious applications.
2. Kaspersky
Kasperksy produces accurate malware detection products. Users usually love its user-friendly products with easy deployment and thorough detection.
3. Microsoft
Microsoft's Windows Enterprise Mobility and Security works best with the tech company's own OS. If your business mainly uses Microsoft systems, this might be one of the most suitable endpoint security vendors for you.
4. SentinelOne
SentinelOne monitors user behavior to detect and stop malware. Its endpoint security program has EDR capabilities you can deploy via the cloud or your facility. SentinelOne also prides itself on using real-time behavior detection methods and predicting malicious behavior after analyzing different threat vectors.
5. Broadcom (Symantec)
Broadcom is among the top endpoint security vendors, thanks to their products' capabilities to detect, prevent, and remedy cyberthreats. It is one of the renowned endpoint security vendors in the industry for its thorough endpoint and email securities.
6. Bitdefender
Bitdefender offers GravityZone Enterprise Security to protect various endpoints, from laptops and desktops to cloud providers and mobile devices. Its suite has advanced features that highlight anti-exploit and anti-malware protection.
7. Check Point Software
Check Point Software provides clients with remote access VPN for Mac and Windows products. It offers Sandblast Zero-Day Attack Protection that detects and removes suspicious threats before they wreak havoc.
8. Carbon Black
This security software provides malware protection as well as EDR capabilities to prevent bad actors from compromising your data. Due to its robust performance, Carbon Black has been named as a Visionary in the 2019 Gartner Magic Quadrant for Endpoint Protection Platforms.
Why Outsource to Endpoint Security Vendors?
Now that you have a list of the top endpoint security providers in the market, it's time to justify why you should outsource your security. Here are the top reasons why it would be a worthwhile investment for your company:
1. Lack of Awareness
A Ponemon Institute study in 2020 showed that 68 percent of enterprises suffered at least one endpoint attack that led to data breaches. Unfortunately, many companies are still unaware of these statistics. But upon knowing this, you would understand the value of endpoint protection.
2. Challenging Threat Detection
Cybercriminals have become more adept at developing malware that can remain undetected for long. Superior endpoint security vendors have products with thorough detection capabilities to prevent threats from causing more damage.
3. Escalating Threats
As cyberthreats continue to evolve, so does your endpoint protection. Only experienced endpoint security providers can provide products to stop these threats.
4. More Entry Points for Attacks
More devices and more users mean more opportunities to get attacked. But excellent endpoint security vendors know just how much protection to offer.
5. Lack of Technical Skills
Not all companies have in-house experts with the right skill set to handle the endpoint protection you need. Hiring and training experts will also cost you more than hiring expert vendors.
6. Patching Management
Testing and deploying patches to end-user devices may take up to 97 days, leaving these endpoints vulnerable and increasing downtime risks.
7. Confusing Security Product Options
Choosing from thousands of security products in the market and applying them optimally for your protection are two different matters as well. Entrusting your endpoint protection to expert vendors is a more convenient option.
8. Evolving Cybersecurity Needs
Endpoint security vendors are more equipped to adjust their products and services according to existing threats.
Partner Up with Xcitium Endpoint Security Vendor
Are you ready to provide your business's endpoints with the security they deserve? Xcitium is one of the industry's top endpoint security vendors. Work with Xcitium's advanced endpoint protection solutions to enjoy layers of defense. Xcitium offers firewall, antivirus, host intrusion prevention, file reputation, and auto-sandbox.
Advanced Endpoint Protection Solutions
Thanks to Xcitium, you can still control and manage operations and remove suspicious files without disrupting the end-users. If you are interested, contact Xcitium for a product demo today!