The abundance and complexity of cyber-attacks have encouraged the creation of innovative endpoint security tools. This protects your devices, such as laptops, desktops, and smartphones, and the rest of your network.
Endpoint security tools can detect, examine, contain, and eliminate threats lurking in your system. It collaborates with other security tools to help security teams find and address these attacks.
Endpoint security tools used nowadays continue to evolve. The once popular platforms like antivirus and antimalware have become more advanced. They now turned into endpoint detection and response (EDR) as well as extended detection and response (XDR).
Paid and free endpoint security tools offer a multitude of features ranging from encryption, antivirus, integration, and application control. These aim to secure devices, assess the activities happening on the organization's network, and block them as they see fit.
WHICH FEATURES SHOULD BE IN YOUR ENDPOINT SECURITY TOOLS?
You can protect your devices efficiently when you enforce robust security policies and deploy security software. After all, endpoint security tools do not only defend your network against malware, it can also monitor functions and data backup strategies.
When shopping around for a security product, make sure to look for these core features: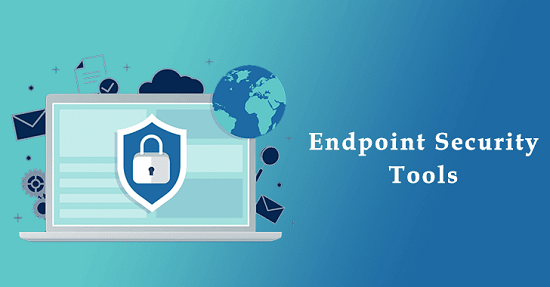 Internet of Things (IoT) Security
The usage of IoT devices has become more rampant, especially in large companies, as they help in communications and business operations. While they are an efficient tool, they generally don't have the best security. This is because manufacturers don't do much in fortifying the protection on those devices.
To address this problem, you need to get EDR tools that offer IoT security as well. They enhance your visibility in IoT devices, put in place an extra layer of cybersecurity, and closely monitor vulnerabilities in your network.
1. Antivirus/Antimalware
Before there were EDR tools, the most popular type of security was antivirus solutions. Having this feature on your endpoint security tools is still beneficial, as it can fend off signature-based attacks (which still comes every now and then to compromise your network).
In addition, antivirus sifts through your device for malicious threats when they consult it against their threat database. However, you should get an EDR that is packed with other features as well since relying on antivirus alone isn't enough to secure your network perimeters.
2. Application Control
Based on its name alone, application control restricts the user's actions on the device or network. It utilizes different techniques including whitelisting, blacklisting, and greylisting to stop malicious applications from running. This is a good feature to have in your EDR if you are using the cloud and other third-party applications in your business processes.
3. URL Filtering
URL filtering can limit web traffic on websites that are deemed untrustworthy or have harmful content. It can also stop stealthy downloads on your system, giving you more control over what will be downloaded by authorized people.
4. Network Access Control
This feature uses a set of protocols to secure your network. It decides which devices and users can do a certain action on your network. It comes hand in hand with identity and access management to limit data access.
5. Browser Isolation
Different types of threats target your browsers. This includes zero-day attacks, ransomware, malware, and other malicious browser-executable code.
When you have browser isolation on your endpoint security tools, attackers won't reach your valuable digital assets. Activities are performed in a secluded area and the tool destroys web browser codes after you're done browsing.
6. Cloud Perimeter Security
Aside from protecting your users' devices, EDR tools should also be able to protect the perimeter around your cloud environment and databases. Some cloud providers do not take responsibility for your enterprises' security, making it easy for hackers to target your data there. Having cloud perimeter security strengthens your cloud infrastructure's security against incoming threats.
ENDPOINT SECURITY TOOLS Encryption
A huge amount of sensitive information is being managed and kept in devices or on cloud-connected storage. Having endpoint encryption can defend you against cyber-attacks by requiring a person to provide a decryption key or password to access data. This prevents data leakage, whether intentional or accidental.
Secure Email Gateways
Email is one way to transmit data from one network to another. Because of this, hackers tend to exploit it to get into your system. Secure email gateways can track incoming and outgoing messages for dubious behavior, and prevent them from being delivered.
Sandboxing ENDPOINT SECURITY TOOLS
This feature isolates and protects your network by replicating the normal end-user operating system. It allows you to browse suspicious files, execute untrusted programs, and download URLs without harming the devices you're using.
It can be used at any time, in any environment, to carefully evaluate a file or code that may be dangerous before providing it to devices, while remaining isolated from a PC and the workplace network.
To protect your users and assets, you will benefit from getting endpoint security tools. Consider Xcitium EDR to prevent malicious threats from slipping through your defenses. Contact us now!