Cyberattacks against company networks have been on the rise. Because of this, every organization must develop a solid strategy to defend its perimeters against these malicious attacks.
If you want to ensure that your whole enterprise is protected on all levels, you must secure all entry points to your company resources. Thankfully, endpoint tools can help.
To help you search for the most effective software, we made an endpoint security software list. However, before diving into that, let us first talk about how endpoint protection software works.
What is Endpoint Security Software List?
Endpoint security software is a tool that protects your corporate devices from malicious threats. These attacks include malware, virus, phishing, and other threats that can harm a specific endpoint. It can detect any potential hazards and investigate security incidents within a network.
The best endpoint security should pinpoint different types of discoverable threats and those that a traditional antivirus cannot detect.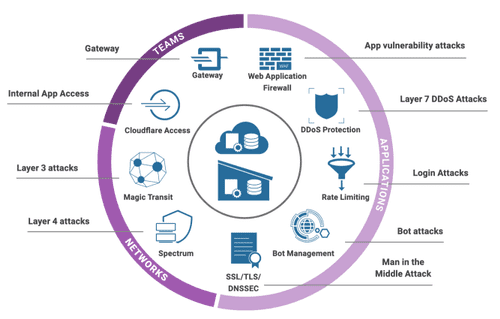 What makes the endpoint security software different from a commercial antivirus tool is that admins can monitor the endpoints. Meaning, endpoint security should allow the admins to respond to cyberattacks faster and easier
For instance, security teams can thoroughly investigate all detected incidents. It is also possible to create a remediation strategy against malicious threats.
Endpoint Security Software List
Various vendors offer different technologies to stop malicious threats from infiltrating endpoints. Some are fit for small and medium-sized organizations, while others are perfect for large organizations.
Here is an endpoint security software list consisting of the top vendors in the market. Let's take a look, shall we?
1. ​Xcitium Endpoint Security
First up on this endpoint security software list is the Xcitium Endpoint Security. As one of the top security software vendors globally, it specializes in using the best technologies to detect threats.
The software can do an intensive investigation and remediation to prevent cyberattacks. Furthermore, it has an antivirus and firewall, which doubles the layer of protection of the endpoint devices. Because of Xcitium's features, this vendor is suitable for organizations of all sizes.
2. ​Crowdstrike Falcon
Crowdstrike Falcon is a cloud-based endpoint solution that offers flexible pricing choices. They have different options for small, mid-sized, and large organizations, each with unique endpoint security capabilities.
Recognized as a well-known vendor for endpoint protection software, they are available in over 176 countries. This vendor is continuously growing, and they provide reliable endpoint solutions.
One of the software's key features is its solid threat detection capabilities. It can secure a wide range of endpoints and provide comprehensive visibility across all endpoint devices.
Furthermore, it can determine and inform the admins of any suspicious activity. This feature would allow the admins to resolve malicious endpoint threats faster.
3. ​ESET Endpoint Security
The next vendor from this endpoint security software list is the ESET Endpoint Security. As a leading security software developer, it can protect organizations against threats like malware and ransomware.
It is famous for protecting mobile devices, computers, file servers, and other endpoints. Currently, it is available as an individual product and is a part of the ESET PROTECT enterprise.
What makes ESET one of the best endpoint security software in today's market is its machine learning technology. It combines machine learning with threat intelligence to identify cyberattacks within an endpoint.
It also monitors all endpoints for malicious content and scans for possible file-less threats. Additionally, this solution provides web browser protection that blocks well-known suspicious URLs.
4. ​Trend Micro
Trend Micro is an endpoint protection software that provides full coverage. It can protect physical endpoints such as computers, servers, and ATM endpoints.
As for its other strengths, this software offers centralized visibility. It allows admins to monitor everything in one place. It is also lightweight, making installing some endpoint protection platforms easier. Currently, it is available worldwide and is famous amongst mid-sized to large organizations.
Protect Your Organization Against Endpoint Threats with Xcitium Endpoint Security Software
Endpoints are the most vulnerable elements in your environment, yet most organizations do not protect their networks. As more people use endpoint devices to work and make transactions, organizations need to keep up with this shift in the threat landscape.
Protect Your Best Xcitium Endpoint Security Software List
Every organization needs to get the best endpoint security that fits all its requirements. Here at Xcitium, we provide the best technology that protects all endpoints against malicious threats. We'll help you reduce the chance of data compromise and make sure you comply with all the regulations.
For more information about our security products, feel free to contact us today, and our team will gladly assist you.