Getting through 2020 is a challenge to businesses like yours, but don't let your guard down just yet. It's time to be more vigilant than ever in preparation for the endpoint security risks you're going to face. Knowing what these threats are might be a good start in your proactive security measures. You can further strengthen this by using the right EDR (endpoint detection and response) solution.
Endpoint Security Risks to Watch Out For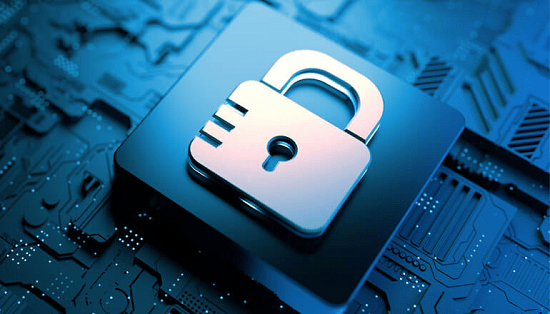 Ransomware

Ransomware is on top of the list because of how damaging it can be. It penetrates a network, monitors and steals data via encryption, and locks data until you pay up. Some ransom demands might be as high as $500,000, or worse, higher. What's unfortunate is even if you pay up, there's no guarantee that they will return the data to you.

Businesses still fall victim to ransomware and pay the ransom, too. It ends up motivating more hackers to attack. You can protect your business against the emerging new endpoint security risks using EDR. It can detect threats in your network and notify your IT team about these, too. Quick detection might stop the ransomware from causing more damage and help your team implement your backup and disaster recovery plan.

Data Leaks

Data leaks have taken down many companies worldwide because of how easy it is to copy, transfer, send, rewrite or decode data. If you don't have enough control over your data, start managing your permissions better. It is a more crucial step now with remote work and cloud-based apps thrown into the mix.

Select one with data loss prevention (DLP) if you're looking for a tool to counter the endpoint security risks of data leaks. It secures data by keeping it within your network unless explicit permission is granted for it to be copied.

Lacking Endpoint Visibility

It is impossible to pinpoint endpoint security risks if you don't even see what's happening with your business network in the first place. The lack of endpoint visibility will make your network more vulnerable to these risks. But many businesses still fail to improve network visibility, especially if they have a bring-your-own-device policy and use Internet-of-Things.
How EDR Can Help Business Endpoints Security Risks?
Billions of devices are connected to networks these days, giving cybercriminals lots of access points to exploit. It increases endpoint security risks, but EDR can protect your business from these risks in the following ways:
Preventative Endpoint Security

EDR gets to work once it detects threats and stops them immediately before they compromise your network more. It sweeps your network for threats in real-time, which means it acts fast.

Detection Unnoticed Threats

EDR relies on advanced analytics to find threats that bypass your anti-virus and anti-malware programs. It studies user behavior to establish baseline behaviors, so it can detect unusual ones. The detection and process run 24/7, thanks to its automated feature. It means your network will have round-the-clock protection.

Quick Incident Response

EDR monitors everything that is happening to your endpoints 24/7. If it detects a threat, it can quickly trace its origin, isolate, and eliminate it.

Real-time Visibility of All Endpoints

EDR solutions allow IT administrators to keep track and investigate all endpoints, especially when suspicious activities arise. They monitor processes and events, from logins to network connections.

Proactive Threat Hunting

With EDR, you will have a proactive solution scanning your network round-the-clock for endpoint security risks. It beats waiting to be notified if there is an attack. Instead of letting the threat remain undetected for months or even years, EDR solutions search for them proactively. They pinpoint suspicious events and behaviors to launch an investigation and look for threats.

Simple Endpoint Security Risks Management

Your IT team can monitor your endpoints from one console. It is enough that they need to cope with using the EDR to secure your network. Thanks to its sophisticated yet easily integrated systems, the new tool will not add to your team's confusion.

Lighter Workload

With EDR, your IT team can spend valuable time and effort on more important tasks. The endpoint monitoring, proactive threat hunting, and other threat detection tasks are automated. It is what an excellent EDR solution does.
Controlling Endpoint Security Risks with Xcitium
Are you looking for an EDR solution that will Control Endpoint Security Risks for your business? Xcitium offers EDR with a load of features that will give you your money's worth.
Xcitium's EDR provides continuous threat monitoring across endpoints, policy customization, and real-time visibility into your network. It also has advanced search capabilities for detection, timeline visualization, centralized cloud hosting, and retrospective event analysis.
If you already have a few tools in the system, don't worry. Xcitium's EDR works well with other endpoint security tools. Consult with Xcitium for the best EDR solution for you.