One popular technique among cybercriminals is to execute a ransomware attack that targets an organization's endpoint, encrypt its files and demand a ransom to reinstate access to them. This is why endpoint protection has become more important than ever.
To stay protected against this kind of threat, you need to build and implement a reliable endpoint security strategy that can deal with modern cybersecurity risks. Making use of a solid endpoint protection platform (EPP) is an essential component of this strategy.
WHAT IS AN ENDPOINT PROTECTION PLATFORM (EPP)?
An endpoint protection platform or EPP is a collection of software tools that secure endpoint devices connected to a certain network. It is an integrated protection solution that combines antivirus, antispyware, intrusion detection or prevention, a private firewall, and other endpoint protection solutions.
In addition to protecting endpoint devices in an organization's IT environment, an endpoint protection platform can also guarantee data loss prevention and data encryption services to safeguard valuable data on endpoint devices.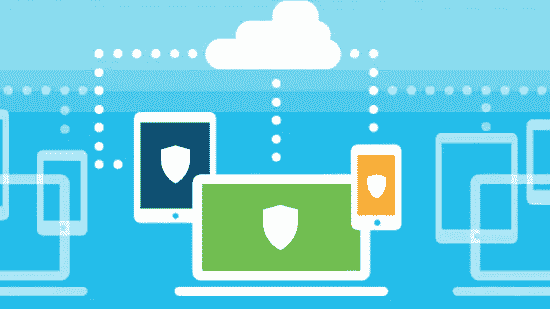 Here are some of the other core functions of an endpoint protection platform:
Prevention of file-based malware
Discovery of suspicious activity through methods, such as indicators of compromise (IOCs) and behavioral analysis
Observation and remediation of tools that manages dynamic incidents and alerts
Why is an endpoint protection platform important?
An endpoint protection platform consists of one or more base defensive layers.
Did you know that there are five ways attackers get through traditional endpoint security? This includes:
Fileless ransomware
New attack strategies available
Outdated endpoints
Multiple data sources
Filtered endpoint data
As such, you need to build a strong security structure that is based around the concept of defense in depth. Utilizing multiple layers of defense is crucial in the event that one layer fails.
With a well-founded endpoint protection platform, automated preventions can be performed using a detection engine, such as one run by machine learning.
The second layer of your EPP could then be built around tailored prevention policies. This approach should have the capacity to get rid of the risk of unplanned executions that may go around your automated layer.
Taking these precautions into consideration could help you ward off a number of endpoint threats. This could free your security analysts and allow them to perform threat hunting procedures and deal with more advanced threats through an EDR solution.
What are the core features of an endpoint protection platform?
If you're looking for the right endpoint protection platform for your company, ensure that it provides comprehensive protection for your network's endpoints. Here are some of the major functionalities to look for:
Endpoint Protection Platform Multiple threat detection and remediation solutions
An endpoint protection platform should comprise multiple detection and remediation technologies. Some of these capabilities include:
Anti-malware signature scanning
Web browser security
Threat vector blocking
Credential theft monitoring
Rollback remediation
You may want to consider an EPP with these two threat detections and remediation technologies:
Endpoint detection and response (EDR)
Data loss prevention (DLP)
Real-time threat data
Go with a vendor that provides access to a global database of continuing threat activities. This is because an endpoint protection platform needs uninterrupted access to real-time threat data to identify and block zero-day attacks—both in your organization and globally.
Integration framework
Your EPP should be built on a framework that sustains the sharing of information among several security products. This includes third-party solutions that may already be installed in your organization, such as intrusion prevention, data loss prevention, and EDR.
The endpoint protection platform should also feature an open architecture. This lets you keep an eye on and scan all your endpoints and endpoint protection solutions through a single console or dashboard. This also allows quicker identification and remediation of potential threats.
Centralized management
A reliable endpoint protection platform should have a central console for running all endpoints and security capabilities. This gives you better visibility into security threats, as well as compliance issues. It also relieves your IT staff from having to use multiple screens and manually analyze threat information.
This central console feature should provide you with an easy-to-use, adjustable dashboard that includes:
Alerts
Key performance indicators (KPIs)
Current security status
Ability to see through individual endpoints and threats
Utilizing a leading endpoint protection platform helps you fortify your security against attacks on vulnerable endpoints. It also allows you to gather information among several security technologies, which paves the way for thorough analysis and a deeper understanding of how to improve your endpoint security.
If you're after complete endpoint protection, Xcitium has what you need: an advanced endpoint protection platform with extensive threat hunting and expanded visibility. Our product can provide you with the following benefits:
100% trusted verdict of every unknown file
Clear visualization of event timelines
Lightweight agent with cloud-delivered updates
Visual incident investigations and activity alerting
Learn more about Xcitium's endpoint protection platform here.