WHAT ARE ENDPOINT DETECTION AND RESPONSE SOLUTIONS?
Endpoint detection and response solutions, also known as EDR, play an important role in keeping any organization safe and protected against cyber threats and malicious activities. Through this tool, your endpoint detection IT security team can continuously monitor and respond to harmful attacks on the end-user endpoint devices connected to your network, such as smartphones, laptops, PC, and other IoT products.
Through endpoint detection and response solutions, your team can quickly act when your EDR tool detects anomalies happening in your ecosystem. Meaning, through the help of an EDR solution, you can protect your data and other valuable files against hackers or other threats that may disrupt your operations and services.
However, an organization should choose the right EDR tool that can match your needs, unique situation, preferences, and budget. To help you, here are the best endpoint detection and response solutions in 2023 that may fit your checklists:
TOP ENDPOINT DETECTION AND RESPONSE SOLUTIONS TODAY
WHAT ARE EDR SECURITY SOLUTIONS?
Also known as endpoint threat detection and response (ETDR), Endpoint Detection and Response Solutions is an integrated endpoint security solution that allows organizations to monitor and collect all end-user data.
With this unique capability, organizations that have Endpoint Detection and Response Solutions can detect and investigate suspicious activities on hosts and endpoints. This gives the endpoint detection security team an enhanced tool that can automatically identify, detect, and respond to any threats. Simply put, EDR is a solution that monitors end-user devices for any suspicious activity and responds accordingly.
WHAT ARE THE BEST ENDPOINT DETECTION AND RESPONSE SOLUTIONS TODAY?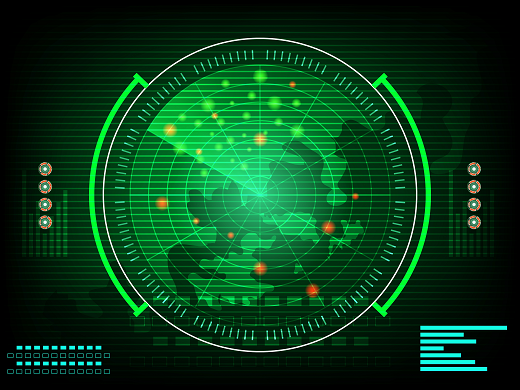 1. CYNET
This solution can deliver total environment visibility instead of just endpoint visibility. Through this capability, it can prevent and detect threats that other EDR tools cannot easily fight. Its scope includes the entire internal environment, such as the hosts, network, files, and end-point users.
Moreover, it can provide an organization with a 24/7 endpoint detection security team that will monitor the environment, alert on threats, detect malicious activities, and assist with the incident response at no extra cost.
Whenever it alerts your endpoint detection security team with malicious activity, it will also present full context to help them understand the full scope of the threat.
Cynet is best for small, medium, and large businesses. Users can take advantage of its 14-day free trial.
2. CROWDSTRIKE
Crowdstrike provides customers with a flexible and extensible platform, which has managed threat hunting and integrated threat intelligence. It can capture and record end-user activities, and at the same time, block attacks, malware, and malware-free. Just like Cynet, its offerings can match small to large businesses.
3. MICROSOFT
Also on the list is Microsoft Defender for Endpoint, which provides organizations with preventative protection, post-breach detection, automated investigation, and response.
This allows an organization or its endpoint detection IT security team to receive jam-packed features, such as risk-based vulnerability endpoint detection management and assessment, attack surface reduction, behavioral-based and cloud-powered next-generation protection, endpoint detection and response (EDR), automatic investigation and remediation, rich APIs, and unified endpoint detection security management.
In addition, it can discover vulnerabilities in real-time, automatically investigate alerts, remediate complex threats in minutes, block sophisticated threats malware, detect and respond to advanced attacks with behavioral endpoint detection monitoring, and eliminate risks.
4. TREND MICRO APEX ONE
If you're curious about endpoint detection solutions that can give you automated and insightful protection, then you should consider Trend Micro's Apex One EDR tool.
This solution can automatically detect and respond to the most sophisticated threats, including files and ransomware.
It features an advanced EDR toolset, strong SIEM integration, and an open API set, as well, allowing organizations to get valuable insights, expanded investigative capabilities, and centralized visibility.
This tool also goes beyond traditional antivirus, as it offers threat detection, response, and investigation within a single agent. Hence, it enables you to eliminate several vendors and consoles and experience a flexible deployment instead through SaaS and on-premises deployment options.
5. CARBON BLACK
Thoughtfully designed for large businesses, Carbon Black can help secure virtualized data centers. As one of the endpoint detection solutions, it can also provide big organizations with malware and non-malware protection, risk and compliance, ransomware endpoint protection, and endpoint anti-virus. Moreover, it can give off the complete activity of every endpoint detection even if it is offline.
6. XCITIUM EDR
One of the best endpoint detection and response solutions comes from Xcitium. It combines multi-layered technologies, allowing users to protect their data, files, and other information that can be found on every endpoint. This endpoint detection solution can help protect against the most modern threats, such as fileless threats, while it also reduces your network's exposure to possible attacks by strengthening your endpoint detection and response.
Unlike other EDR tools, it can also isolate infected systems and remove malicious files when it responds to threats and attacks. Hence, it allows you to continue operations when responding to endpoint detection attacks. It offers real-time endpoint detection query and remediation, as well.
Moreover, it is compatible with PC, Mac, Linux, iOS, and Android, making sure that it can protect all types of end-user devices.