What is EDR Module Comparison?
Endpoint detection and response (EDR) has become a crucial tool in protecting enterprises against unwanted incidents, leading to business disruption and lost revenue. Functioning as IT security's companion, an EDR module gathers and analyzes threat-related information from every endpoint.
This allows the IT security team to quickly respond to security breaches or potential threats as they happen. However, choosing the right EDR solution for a business isn't like picking vegetables in a market. Organizations need to determine which EDR tool can rightfully match their unique system, processes, services, and operations.
Through this, businesses can be confident that their network is protected by a security tool that can keep their data safe, secure, and private—no matter how sophisticated the attack is. Want to gear your business with an EDR solution that is tailored to your organization?
Here's an EDR Module Comparison featuring some of the best tools in 2023.
EDR Module: Xcitium Dragon Enterprise Platform
Dragon Enterprise Modules ensure that there are no hidden threats within an organization. It also offers re-architected security that implements zero-trust for each endpoint. With this, Xcitium's Dragon Enterprise Platform delivers frictionless next-gen endpoint protection for all users and systems, ensuring that each endpoint is operating at its peak performance.
As cloud-delivered cybersecurity, it comes with various modules, which are all available in their centralized platform. These EDR module comparison include Endpoint Security, Cloud Security, Network Security, Web Security, and Security Services.
Xcitium's Dragon Enterprise Platform promises to stop threats that other vendors couldn't detect through its jam packed EDR module.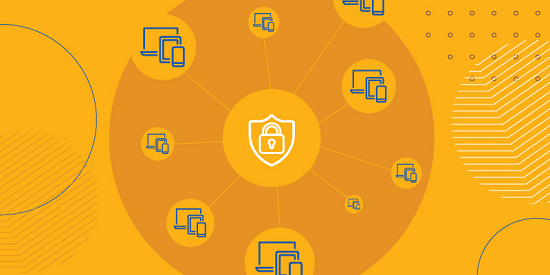 EDR Module: Cynet 360 Autonomous Beach Protection Platform
Cynet also offers one of the best EDR security tools for enterprises. It works as an integrated security solution that can be implemented onsite, via cloud, or hybrid.
In addition, its offerings go beyond endpoint protection, as it also provides businesses with NGAV, EDR, UEBA, deception, network monitoring, and protection.
Cynet's 360 Security Platform can upgrade an organization's security through its integrated platform, which provides visibility into network traffic and user activity. It also enables strict validation of any suspicious behavior, reducing false positives. In addition, its 360 Security Platform also does a deep investigation, remediation, automation, and threat hunting 24/7.
EDR Module: Symantec Endpoint Protection
Symantec's EDR module consists of legacy antivirus, NGAV with an emulator for detecting hidden packages, memory exploit prevention, deception technology, EDR, and intrusion prevention.
Just like Cynet's 360 Platform, it also enhances visibility through network traffic and user activity. In addition, it has strict validation on threats and provides full context when sending alerts to the IT security team.
Symantec's Endpoint Protection also has access to data from all endpoints, enabling the organization to detect threats rapidly. In addition, it allows businesses to automate workflows and provides organizations with validated IOCs remediation actions.
EDR Module: RSA NetWitness Endpoint
Meanwhile, NetWitness Endpoint has an EDR module focused on providing unique and enhanced capabilities. These include Malware protection, network monitoring, log analysis, and other features.
As one of the best EDR tools, RSA's NetWitness Endpoint platform delivers continuous endpoint monitoring. This improves visibility into processes, executables, events, and user behavior. In addition, it features a unique inventory, allowing organizations to collect data using a lightweight agent quickly.
Moreover, it has a Behavioral Detection UEBA feature, allowing businesses to detect attacks and prioritizes incidents based on their potential threat level.
EDR Module: CrowdStrike Falcon Insight
Moving on, CrowdStrike Falcon Insight can be delivered only through the cloud. Although it has a limited delivery option, organizations should still consider getting this security tool.
For instance, Falcon Insight is an EDR module as part of the Falcon Endpoint Protection Enterprise solution. It also includes NGAV, threat intelligence, USB device protection, and threat hunting to ensure 24/7 endpoint protection against the most sophisticated threats.
Here are some of its features:
Automatically applies behavioral analytics to detect suspicious behavior within the organization
Faster detection and response through the integration of threat intelligence
Real-time and historical visibility
Ability to explore file system, list running processes, retrieve Windows event lots, extract process memory, collect environment variables, and more
EDR Module: FireEye Endpoint Security
Meanwhile, FireEye Endpoint Security has an agent with four detection engines, NGAV capabilities, and EDR. Its delivery models are appliance or cloud, too. It is perfect for organizations that focus on analyzing threats.
For example, it features a Triage Viewer and Audit Viewer that enable analysis on threat indicators. In addition, it comes with an Enterprise Security Search feature that helps analysts detect and contain threats, too.
In addition, its data acquisition feature can provide in-depth endpoint inspection and analysis, while it can also detect and alert the IT security team on exploit processes.
EDR Module Comparison: Takeaways
Choosing the best protection with suitable EDR modules comparison for your business requires help from the experts. First, you have to identify all your business goals, challenges, and unique situations to determine your needs. Through this, you can identify if an EDR tool can meet those requirements. Fortunately, there is a platform that could deliver superior security to keep your endpoints protected and at peak performance. Contact Xcitium today to see for yourself.