Endpoint detection and response are security solutions that detect and analyze threats on endpoint devices. It is a critical component in one's cybersecurity plan, as it monitors the target environment as well as seeks and eliminates intruders.
In this article, we will define detector response time in EDR as well as the other capabilities of the said tool.
Define Detector Response Time of an EDR Solution
Define Detector Response Time in EDR solutions check out events on workstations, laptops, mobile devices, servers, and IoT technologies in search of any suspicious activity. They create alerts to help security operations centers (SOCs) identify, investigate, and address security concerns.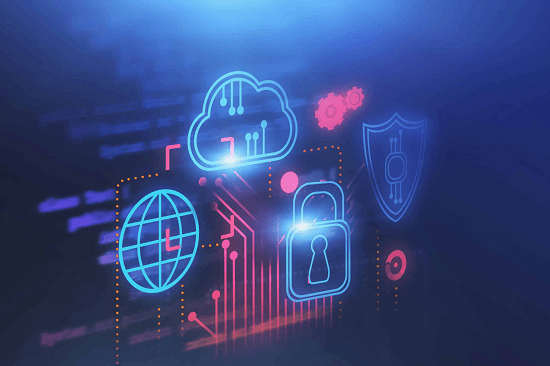 The telemetry data collected by EDR technologies are compared to contextual information from correlated events. These functionalities enable EDR to reduce and define detector response time for security teams and remove threats before they cause a bigger damage.
Define Detector Response Time in Endpoint was created to study malware and figure out what an attacker did to a compromised device. It has developed over time to include more features and provide more protection.
Defining the Importance of Endpoint Detector Response Time
Companies today are the main victims of cyber-attackers. These threats sometimes come in the form of opportunistic attacks, such as ransomware, while other threat actors take known exploits and try to hide them using evasion techniques.
Well-resourced cybercriminals develop zero-day attacks that utilize unknown app or system vulnerabilities. These sophisticated attacks are rarely detectable in real time. And, in many cases, a security analyst must examine the activity's objective to assess whether it is harmful.
Luckily, there are effective threat prevention tools that can thwart these attacks. Deploying multiple analysis engines can fend off malicious events. Machine learning can detect threats by evaluating activities over time and across data sources.
While few attacks necessitate detection and response, they can be exceedingly damaging. To detect, evaluate, and stop them, security teams need EDR solutions.
Define Core Detection and Response Abilities
When deciding which EDR solution to take, you must look for the following functionalities:
Complete Visibility and ML-based Attack Detection
Define Detector Response Time in EDR is built on a foundation of rich data. That said, you need to search for detection and response technologies that gather a large amount of data and provide insight throughout the entire organization.
Ideal solutions include a full set of machine learning and analytics approaches for real-time detection of advanced threats. Examine the breadth and accuracy of detection coverage using independent tests such as the MITRE ATT&CK Evaluation.
A More Streamlined Examination with Root Cause Analysis, Intelligent Alert Grouping, and Incident Scoring
To mitigate and define detector response times, you must opt for security tools that give you complete visibility, reduce and define detector response times, select security tools that show you incidents with comprehensive investigative information.
They should be able to simplify investigations by automatically finding the root cause, events sequence, and threat intelligence details of alerts from a certain source.
Customizable incident scoring enables you to zero in on events that means the most to you. By clustering alerts into security incidents, you can minimize the numbers of individual events.
Organized Response Across Various Enforcement Points
Having a modifiable response allows you to quickly eliminate threats and recover from attacks. Close integration with security orchestration, automation, and response (SOAR) tools let you apply its capabilities to other IT tools. EDR tools can also retrieve damaged files and registry settings if ransomware compromises endpoint data.
Robust Protection
Look for EDR that boasts antivirus and endpoint security features to fend off every stage of attacks. It analyzes whether endpoint security can block threats by technique, prevent malware files from executing using machine learning, and avert malicious behaviors.
Lessens Your Attack Surface
In addition to preventing attacks and ransomware, good endpoint security technologies include capabilities like a host firewall, device control, and disk encryption to protect data loss and unauthorized access. Find EDR solutions that allow you to restrict USB access and firewall policies on a per-user basis.
Lightweight Agent
With EDR, you don't have to deploy large agents that will scan your devices. You only need to find a lightweight end-to-end agent for threat prevention.
Cloud-Delivered Security
Search for cloud-based management and deployment to streamline operations and eliminate the burden on-premises servers. This will enable you to scale easily, so you can handle more users and more data quickly.
EDR tools address the shortcomings many security teams face today. Specifically with Xcitium, you can increase security visibility across your operations, ensuring to reduce the time it takes to hunt, analyze, and respond to threats. Contact us now for inquiries!