Modern threats such as fileless, script-based, and zero-day attacks evade traditional defenses and require more proactive protection. Advanced Endpoint Protection delivers robust detection and response capabilities.
Machine learning and behavioral analysis are used to detect suspicious files. A virtual client consumes minimal CPU usage while permitting analysis of unfamiliar files safely in containment to ensure productivity can continue uninterrupted.
Xcitium's Containment Technology
An Advanced Endpoint Protection (AEP) solution integrates multiple technologies into a single product to protect systems and data against threats, using prevention and detection tools to cover every endpoint and decrease attack surface, eliminating blind spots for attackers. Some AEP solutions use small software agents on each endpoint to collect and record data, send alerts, execute commands, and send alerts. In contrast, others utilize cloud architectures to streamline data processing without creating unnecessary management tasks.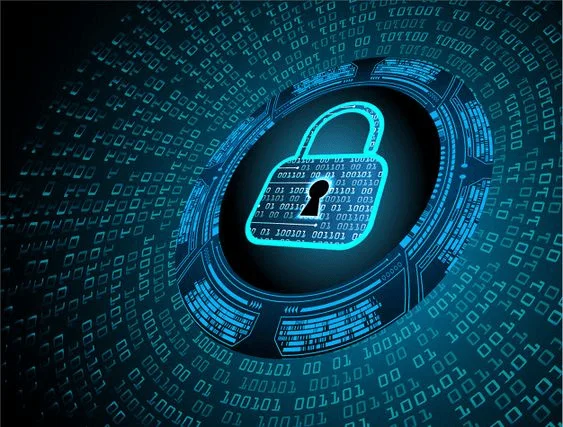 Many AEP tools work automatically by collecting information from across a network and then sharing that information with other security tools to identify potential threat signatures and methods of attack. Over time, their accuracy, precision, and response times become even better as their system learns and adapts, providing powerful defense against evolving cyberattacks while freeing security personnel up for higher-priority tasks such as evaluation and response.
ZeroDwell technology from Xcitium utilizes unique kernel-level API virtualization to isolate unknown files and applications and prevent them from accessing critical systems that could cause damage while enabling users to continue working without interruption. It stands apart from its Industry competitors and can prevent up to 450,000 unknown attacks daily - giving Xcitium an edge that rivals any competitor.
Other features include a cloud-native platform that provides seamless aggregation and operationalization of intelligence from various sources - including telemetry from Xcitium's own AEP platform - while providing detection, prevention, visibility, and response capabilities that can successfully combat even the most persistent attacker.
This platform's single-agent architecture makes it simpler than other security solutions to deploy and manage. It delivers performance and functionality comparable to that of a full AEP suite and can detect threats that bypass traditional antivirus, antimalware, firewall, and other security products; additionally, it can identify ransomware attacks while protecting USB devices against malware or data loss.
Xcitium, formerly Comodo Security Solutions, offers MSSPs and MSPs a partnership program that enables them to add its endpoint protection capabilities -- containment, EDR, and managed detection and response (MDR) -- into their portfolios.
Xcitium's Virtual Client
Xcitium's virtual client is a security software application designed to protect users from malware or viruses while working and playing games on their computers. It works by isolating unknown files in a safe virtual environment before performing real-time analysis to determine whether they pose any threat - all done without risk or alert fatigue for normal computer usage.
Cyber attacks cost businesses of all sizes millions each year, and detecting cyber threats has become increasingly challenging. Many attacks can conceal themselves; Xcitium's patented technology neutralizes ransomware and other malware before they cause damage - an achievement recognized by IT Security test lab AV-TEST Institute with their Best Advanced Protection 2022 under Windows Award.
CylanceProtect was developed by a team of recognized industry experts, and its solution, CylanceProtect, aims to prevent attacks from reaching endpoints using machine learning, predictive analytics, and cloud-based threat intelligence to detect threats before they cause harm. Gartner recognized it as one of the top performers for EPP solutions with low system impact and high customer approval rates - both hallmarks of success for any security product or service provider.
Microsoft is an iconic name in cybersecurity, and its security suite has earned top honors in Gartner's magic quadrant for EPP. Their comprehensive security suite contains advanced anti-ransomware and anti-exploit technology with central management for all devices on an organization's network and additional features like machine learning/behavioral analysis/cloud analytics/and automatic EDR.
VMware Carbon Black is another highly-rated cybersecurity solution, offering enterprises full security capabilities. Its Endpoint Detection and Response (EDR) solution can automatically isolate, quarantine, or roll back changes to files or processes and track suspicious activity to provide visibility into malware attack progress. In addition, Carbon Black can integrate with other security products to provide a comprehensive EDR platform.
Xcitium's Antivirus
Xcitium (formerly Comodo) is an endpoint detection and response (EDR) solution designed to monitor end-user devices, detect malicious activity, record and analyze behaviour, provide remediation suggestions, and help protect the system. It's ideal for companies seeking superior malware protection beyond traditional antivirus solutions.
Xcitium stands apart from traditional endpoint detection and response solutions by employing an open-source tool to collect and analyse endpoint data to recognize any possible threat patterns. This enables it to be more effective while decreasing the time needed for detection; additionally, it isolates threats that threaten other devices in your network, potentially protecting all your devices simultaneously.
An EDR solution can assist your business in protecting itself against various attacks, such as phishing, ransomware, and botnets, while stopping cybercriminals from accessing sensitive information within your company. Furthermore, these security tools can identify any suspicious activities to your IT team and block unauthorized access to networks or alert you of attempts by hackers to breach them.
Various endpoint detection and response solutions are available, but a good one should be easy to deploy and use. Also, consider costs associated with deployment and ongoing support - many reputable companies provide free trial periods so you can test out their products before committing.
Endpoint detection and response solutions can be deployed on-premises or via the cloud, monitoring your network's endpoints in real time. This enterprise-class packet filtering firewall includes antivirus software capable of identifying zero-day threats, containment technology to run unknown executables in a sandbox environment, and an enterprise-class packet filtering firewall. An EDR solution can also place any malicious activity on your network and allow you to respond swiftly. An EDR solution will enable you to track what happened during an attack - for instance, how the malware entered your computer or an attacker gained entry. Furthermore, EDR solutions allow organizations to develop threat models and devise countermeasures - helping prevent future similar attacks from taking place.
Xcitium's Malware Removal
Traditional antivirus software relies on signatures to detect malware on an endpoint, yet this approach has proven insufficient in protecting enterprises against emerging threats. New techniques and tools allow malware to quickly bypass detection and infiltrate multiple endpoints.
Xcitium's platform employs multiple methodologies to protect an endpoint, including antivirus software, host firewall protection, and Host Intrusion Prevention System (HIPS). It also features file-less malware containment technology able to block advanced threats capable of accessing memory without using conventional file systems.
Xcitium's ZeroDwell Containment solution uses Kernel-level API Virtualization technology. It isolates unknown threats within an environment before they cause any damage - an invaluable advantage for security professionals that allows them to deploy protective measures before any harm comes quickly.
ZeroDwell technology from Xcitium stands apart from similar solutions by not using signatures; rather, its software works by intercepting endpoint code running on an endpoint and analyzing it for malicious behaviours - this enables it to stop zero-day malware that often goes undetected by other antimalware solutions and block lateral attacks from within a network as well as prevent its spread to unmanaged devices.
ZeroDwell's malware removal capability is an integral component of Xcitium's suite, which features preemptive endpoint protection, managed detection and response (MDR), and extended managed detection and response (XDR). Designed to provide advanced threat blocking without overburdening endpoints with scans or slowing networks with signature updates, its Cortex XDR agent can start working immediately upon cloud delivery without needing on-premise management servers or log storage facilities.
Since 2023 when Comodo Security first established Xcitium as Comodo Security, its mission has been to stop cyberattacks before they do any damage. Their flagship product - Xcitium Zero Threat - features patent kernel-level API virtualization technology to block known and unknown ransomware, zero-day malware, and other threats from accessing critical systems and resources; additionally, it reduces dwell time while eliminating false-positive alerts.
FAQ section
A: Advanced Endpoint Protection is a security solution for endpoint devices that incorporates next-generation automation capabilities such as Artificial intelligence and Machine Learning.
A: Yes, Advanced Endpoint Protection, or AEP can protect mobile devices with the help of an application control mechanism. It ensures that insecure apps and unauthorized access are prevented and blocked using intelligent data analysis methods.
A: In most cases, Endpoint Security comes with antivirus protection, although it's not limited to this level of protection alone.
A: The most common technique used by Endpoint Protection is data encryption. This ensures that data leakage is reduced while unauthorized access and various other potential breaches are minimized. The Advanced Endpoint Protection also ensures that data analysis is automated and in real-time to prevent threats in the first place.